EL PASO, Texas — Gov. Greg Abbott hand-delivered a letter regarding border security to President Joe Biden during his visit to the U.S.-Mexico border on Sunday.
During President Biden's first-ever presidential visit to the U.S.-Mexico border on Jan. 8, Abbott met him on the tarmac at El Paso International Airport to hand-deliver a letter detailing the "chaos" that Abbott says has been caused by President Biden's "failure to enforce the immigration laws that Congress enacted."
In the letter, Abbott provided President Biden with five guiding actions on how to improve the "out-of-control immigration crisis." The five actions in the letter are as follows:
"You must comply with the many statutes mandating that various categories of aliens 'shall' be detained, and end the practice of unlawfully paroling aliens en masse,
"You must stop sandbagging the implementation of the Remain-in-Mexico policy and Title 42 expulsions, and fully enforce those measures as the federal courts have ordered you to do,
"You must aggressively prosecute illegal entry between ports of entry, and allow ICE to remove illegal immigrants in accordance with existing federal laws,
"You must immediately resume construction of the border wall in the State of Texas, using the billions of dollars Congress has appropriated for that purpose,
"Designate the Mexican drug cartels as foreign terrorist organizations."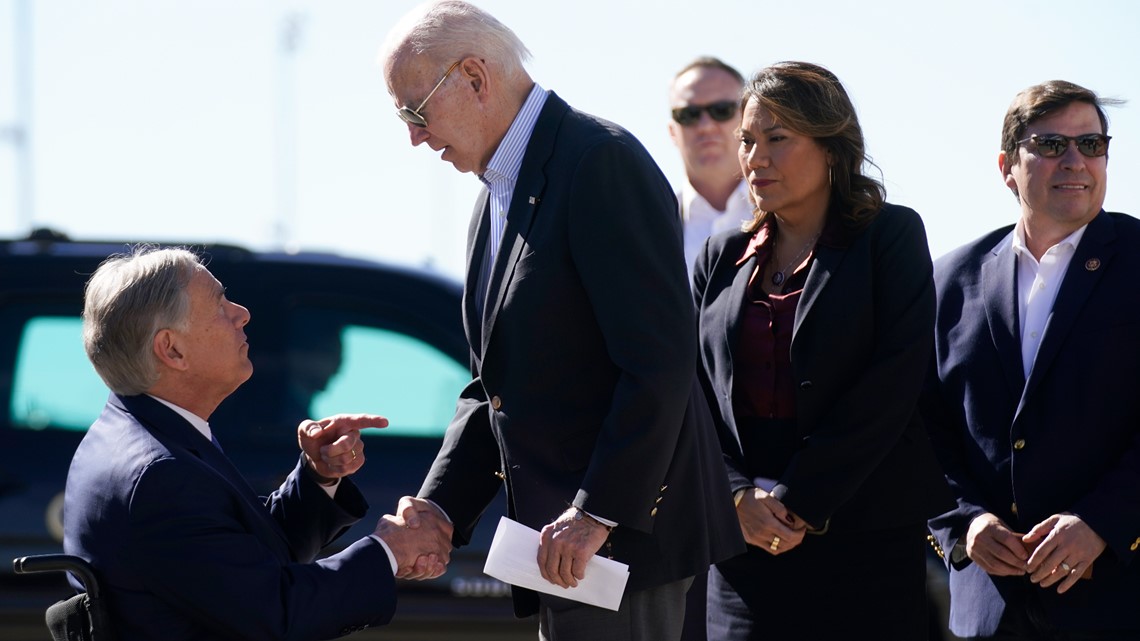 After the letter, Abbott went into detail on what he was able to do during "the wake of the federal government's inaction," which includes launching Operation Lone Star, signing laws regarding human trafficking, prosecuting smugglers, enhancing prosecution for those that bring or manufacture fentanyl in Texas and securing $4 billion in funding for border security throughout Texas.