AUSTIN — A 23-year-old teacher at Bowie High School in South Austin has been charged with sexual assault of a child and improper relationship with a student, according to a document obtained by KVUE.
On Oct. 7, Austin police received a 911 call from the mother of a 15-year-old who said that her son was involved in a sexual relationship with a teacher at Bowie, the affidavit states. She told police she found out about the relationship by looking at numerous Snapchat messages on her son's cell phone. She said he also admitted to her that he was involved with the teacher, identified by police as Erica Dinora Gomez, 23.
In one Snapchat message allegedly exchanged between the teen and Gomez, police said Gomez referenced a sexual encounter with him in a car.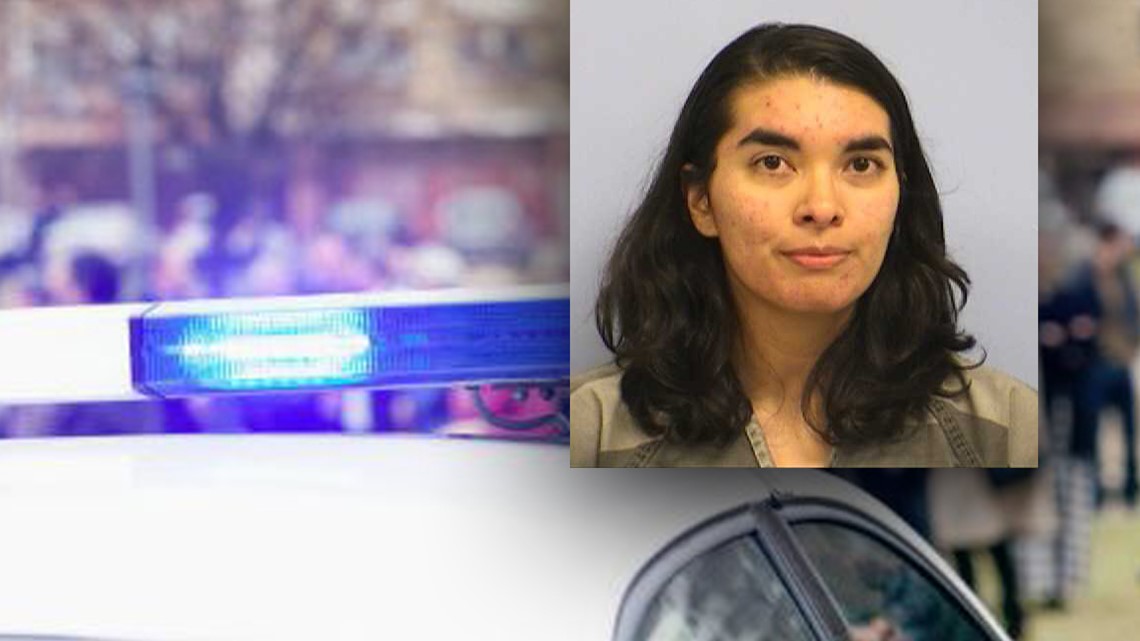 The mother told police that Gomez was formerly a math tutor for her son before she became a teacher at Bowie.
At a press conference Tuesday, detectives said their relationship began when Gomez was working as a student math teacher the year prior. She was later hired to work at Bowie during the current school year.
Detective Brandon Poe said when it comes to these types of cases, social media can play a huge role.
"But social media is one of those areas of communication that is focused on and is something that we tell everybody just make sure that you're monitoring social media sites and accounts and stuff like that," said Poe.
The mother told police she believed the two were in a relationship for several months because Gomez "has been seen dropping the victim off at their apartment complex," the affidavit states.
During an interview with police on Oct. 8, the victim allegedly said that he and Gomez had sexual intercourse about four times over the course of their relationship.
That same day, police spoke with Gomez. She told police she met the victim around January, but that they did not start having a sexual relationship until August. She said the last time they had sexual intercourse was the morning of Oct. 7.
Officials do not believe any other students are involved in the case.
Bowie High School will have counselors for students that need support in light of the events. At 6 p.m. Tuesday, a parent meeting was held to brief the parents on basic information. Austin Independent School District Police Chief Ashley Gonzalez said parents had a lot of questions and concerns.
"Parents have a lot of questions. Their children attend this school, there's some concerns, there's some frustration, there's some sadness, it impacts the whole school community," said Gonzalez.
As of Wednesday, Gomez is no longer in the Travis County Jail. Her bond is set at $75,000.