AUSTIN — They've been a fad for quite some time now, whether it's on T-shirts, accessories, or party themes. We've even seen them make their way into San Marcos. Now, thanks to the Westin Downtown, people in Austin can become a mermaid for the day through their special Mermaid Package.
"The team got together. We wanted to do something that was different, something that was that bucket list item," said general manager, Brandt Tiffany. "Kinda fits with the whole 'Keep Austin Weird' vibe."
One night Suite accommodation
Mermaid 101 the night before the shoot (30-60 minutes with our professional mermaid to review how to pose, swim, practice holding your breath and opening your eyes underwater, etc.)
Mermaid tail of your choice (designed with guidance from the Westin team)
Mermaid photo shoot for one person (a second can be added for an additional charge if desired)
Dinner for two (up to $150 value, no alcohol included)
Warm white-tea bath drawn at completion of photo shoot
Complimentary valet parking
In this "Take this Job," KVUE Daybreak reporter Leslie Adami got a first-fin look at what it takes to really become a mermaid under the special training of professional mermaid, Karine Gomez, of AquaAcro Entertainment.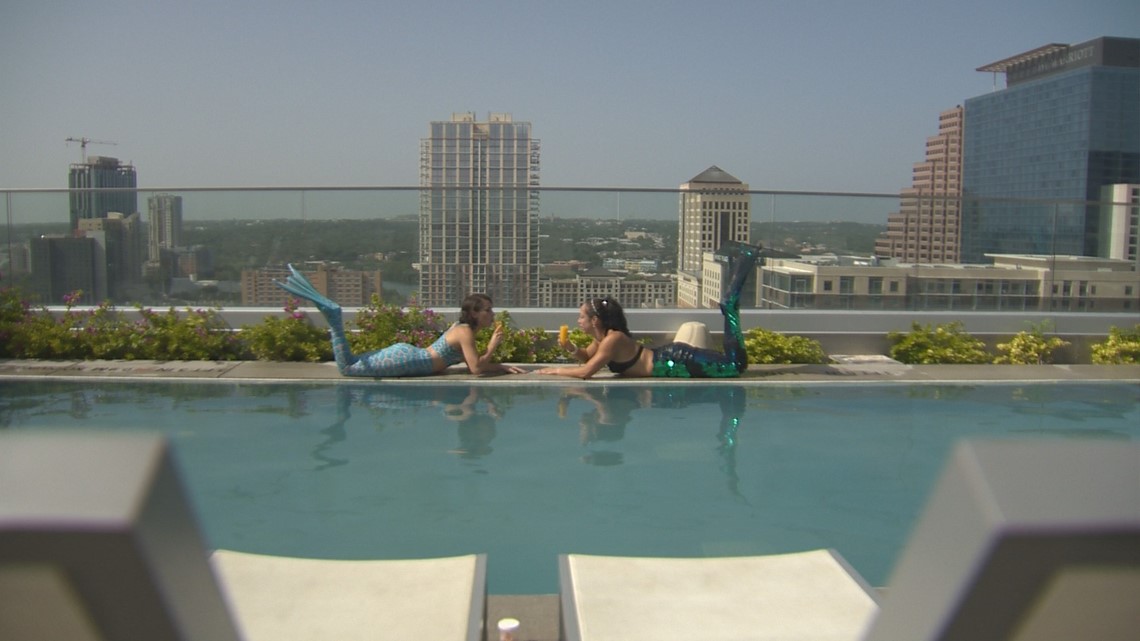 "When it's kids, they're just amazed. But adults, they can finally live their dreams, and I bring them that opportunity," said Gomez. "I think people feel beautiful, and that's important. And after, it's the experience."
For anyone interested in booking their mermaid transformation, contact 512-792-5672 or email sales@westinaustindowntown.com
A 30-day advance booking notice is required.