AUSTIN, Texas — Love them or hate them, electric scooters are all over Austin, and now another form of transportation is making its way here.
A local startup is planning to roll out its first invention, RodaSurf, so Austinites can start surfing the streets.
RodaSurf's co-founder Starr Long called this new invention the "electric surfboards for the land."
"Skateboards were invented by surfers to recreate that surfing feeling on land, and now we are coming full circle by making an actual surfboard for the land," Long added.
The company's co-founder said its plan to debut the surf-style skateboard was built around the 2020 SXSW Festival before it got canceled.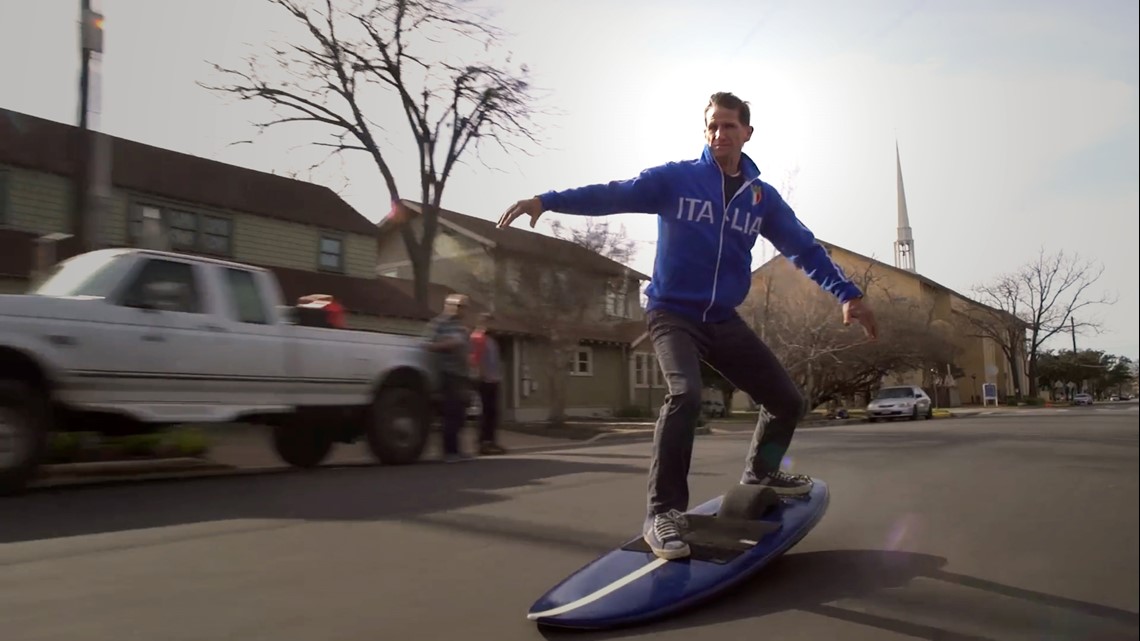 "At this time we are moving ahead so that the local artists, makers, and servers who were part of our plans can stay on the wave," said Long. "With that said, we are closely monitoring the situation and will update our website and Instagram if anything changes."
RodaSurf will make its first public debut on Austin streets from March 14-21.