Central Texas — Record high temperatures in Austin on Saturday were not only beaten, but were smashed!
Going back over 100 years, the hottest temperature ever recorded on May 26 in Austin was 96 degrees.
In 2018, we reached 99 degrees, beating the old record set back in 2008.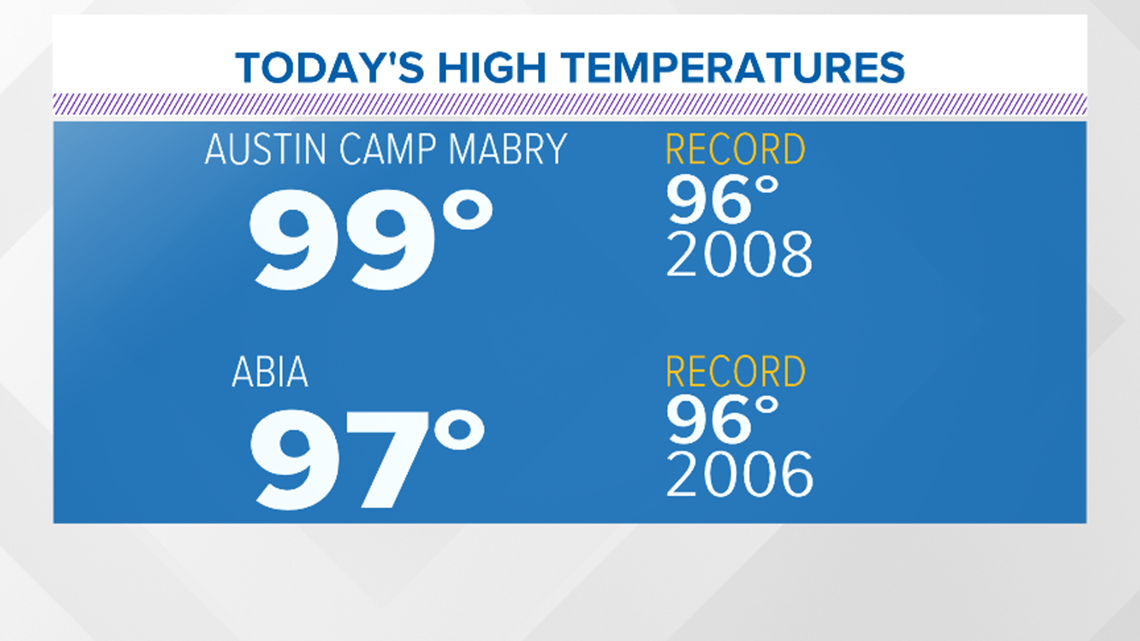 It doesn't look like we are done with record breaking heat just yet, either.
In fact, each day of this next week, temperatures could climb to or at least near record highs.
Remember to take it easy and stay hydrated as we move into the summer months.