Rodney Reed: His fight for a new trial and why prosecutors say he's guilty
More than 20 years have passed since Stacey Stites' body was found in a wooded area in Bastrop, Texas. Did Rodney Reed kill her?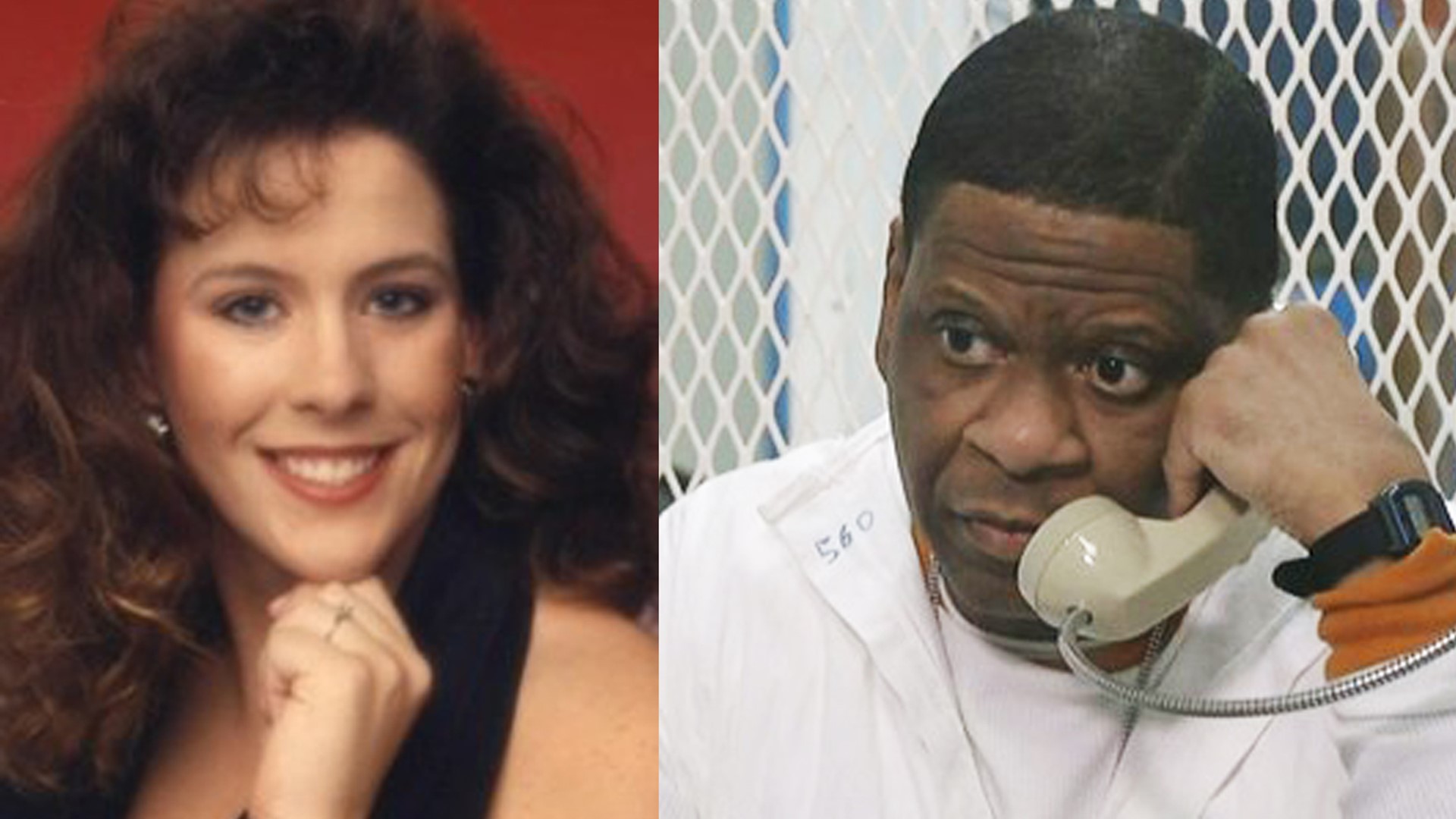 Editor's note: The Texas Court of Criminal Appeals ordered a stay of Reed's execution on Nov. 15. Click here to see what that means.
Since his conviction in 1998 for the rape and murder of 19-year-old Stacey Stites, Rodney Reed has maintained his innocence.
Now his lawyers and family are trying to save Reed in the court of public opinion after every attempt in the court of law has failed.
A 19-year-old's body is found
:
On the morning of April 23, 1996, an H-E-B worker became alarmed when Stacey Stites didn't show up for her shift.
She worked at the H-E-B in Bastrop and had recently switched to the early morning produce shift to make extra money for her upcoming May 1996 wedding.
"She'd been working, paying off her dress and doing a little bit each week to make sure this wedding came off OK," said Carol Stites, Stacey Stites' mother.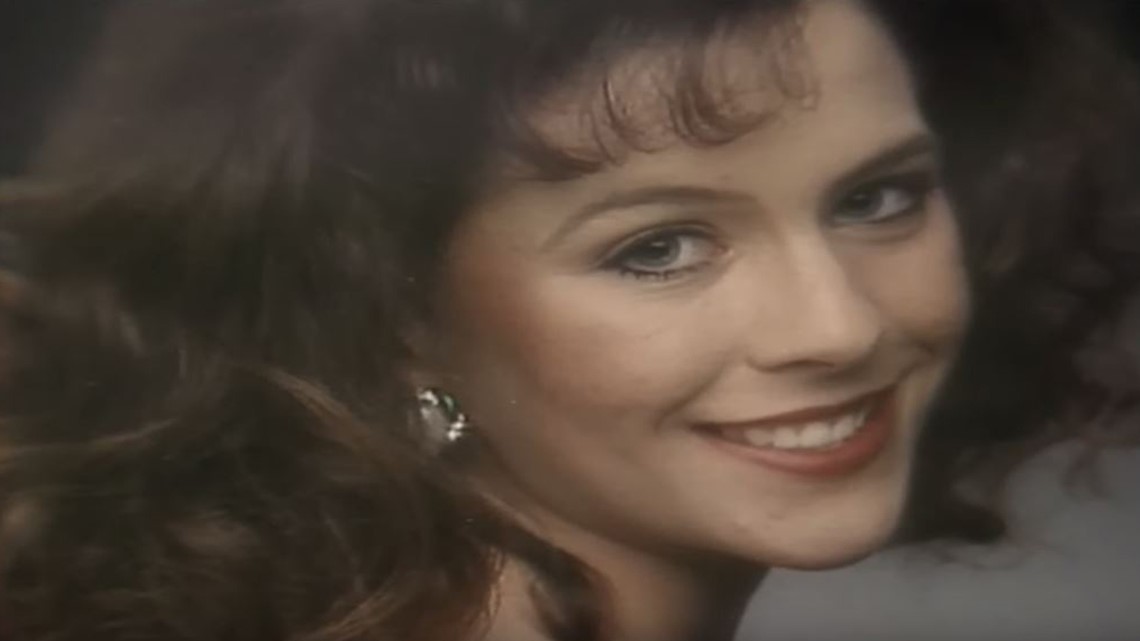 Stacey Stites was living with Fennell in the unit above her mother's apartment. Stacey Stites and Fennell shared a truck and would occasionally borrow Carol Stites' car, but it wasn't very reliable for a longer commute from Giddings to Bastrop in the middle of the night.
Carol Stites said the night before her daughter disappeared, they had discussed the plans for the next day. Stacey Stites had to work, but Fennell did not, so initially, they planned on Fennell driving Stacey Stites to work at 3 a.m. in his truck. But Fennell later told police they had decided in their own apartment, that night, that Stacey Stites would drive the truck to work by herself since Fennell didn't have to work the next day. He said she went to bed, and he stayed up watching TV before falling asleep.
On the morning of April 23, 1996, Stacey Stites' H-E-B coworker became alarmed when she didn't show up for her 3:30 a.m. shift. He waited a few hours, and when Stacey Stites still didn't show up for work, he called Carol Stites to tell her Stacey Stites was missing.
Immediately, Carol Stites yelled up to Fennell through the thin apartment walls to let him know. He came running down the stairs to her apartment, and they called the Giddings Police Department.
That same morning, an officer noticed a truck parked at Bastrop High School. He called it in and discovered it was registered to Fennell. He made a note of the truck but left since there wasn't anything obviously wrong. He did notice a piece of her braided leather belt sitting nearby.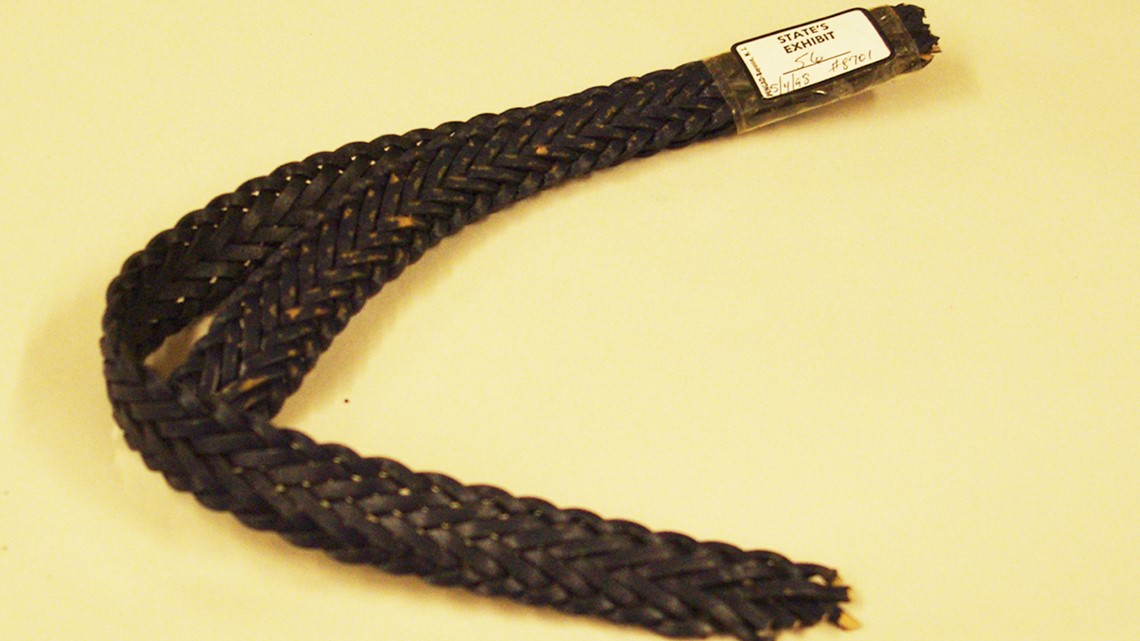 It wasn't until mid-afternoon that a person called 911 saying they had found a woman's body in a wooded area off a rural Bastrop road called Bluebonnet Lane. It was Stacey Stites.
"It wasn't a small-town investigation"
:
In an effort to find Stacey Stites' murderer, investigators test the DNA of about 30 different men.
Because Bastrop police were not used to handling high-profile murder cases, they immediately called the Texas Rangers and the Texas Department of Public Safety to take the lead. DPS crime scene investigators arrived on the scene to begin collecting evidence.
In the crime scene video, Stacey Stites is seen lying in the woods on her back. She's wearing a black bra, blue jeans with a broken zipper and a single sneaker.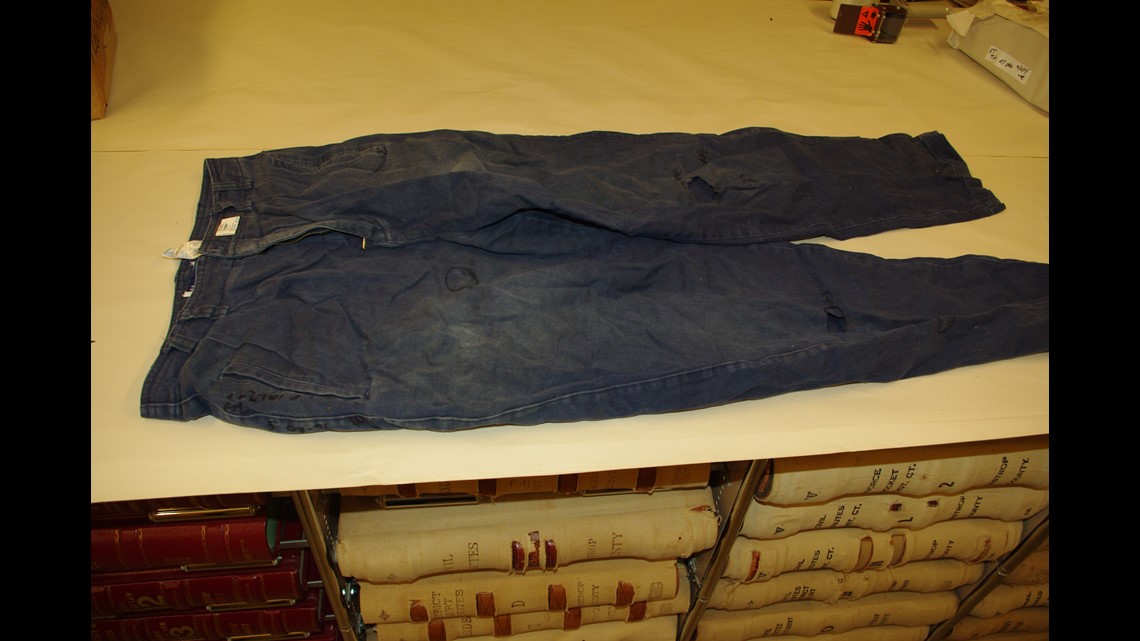 Police found her H-E-B name tag in the crook of her knee.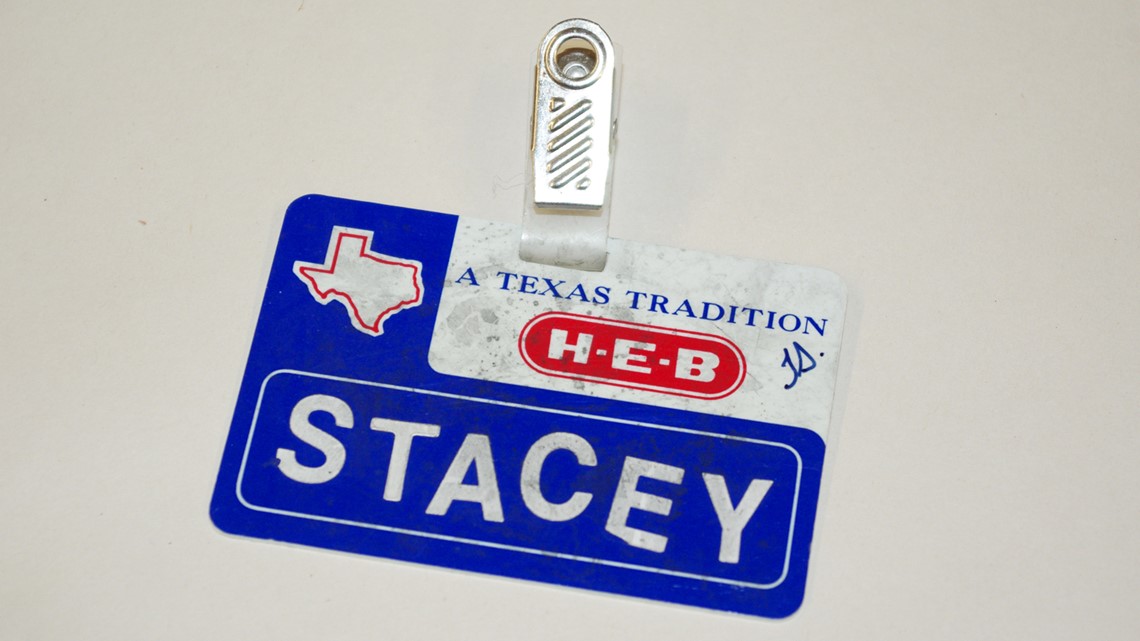 Her white T-shirt, which Fennell said Stacey Stites routinely wore under her red work shirt, was found nearby, as well as the rest of her broken belt.
Police found Stacey Stites' red work shirt in the truck, as well as her other shoe, H-E-B work back brace and broken pieces of a water cup that she typically took to work.
According to DPS crime scene investigator Karen Blakley, who processed the scene, it appeared that Stacey Stites had been raped and strangled. She testified to this in Reed's trial. Stacey Stites' underwear was wet in the crotch and bunched around her waist, and she had deep purple ligature marks around her neck.
Crime scene photos of Stacey Stites' murder scene
Crime scene analysts took swabs from Stacey Stites at the scene and found sperm inside Stacey's vagina. They swabbed her breasts as well as her clothes.
Earlier in the day, before Stacey Stites' body was discovered, police allowed Fennell to look at the truck to identify items found in and outside of the truck without touching anything. Since he was a police officer in Giddings and it was his truck, they were hoping he would notice anything out of the ordinary.
According to court records, one of the first things police noticed was the driver's seat appeared to be pushed back much farther than normal with the seat belt still buckled. It was at a 45-degree angle, pushed back for someone taller, the report showed.
There was a foamy substance that prosecutors said appeared to be saliva on the truck's carpet, and the cup she normally took to work was broken into pieces in her cupholder.
Police processed the truck and returned it back to Fennell within just a few days.
He sold the truck shortly after. Investigators did not search the apartment where Fennell and Stacey Stites lived.
Reed's supporters have pointed to these actions as evidence Fennell was not thoroughly investigated as a suspect.
However, for 11 months, the Texas Rangers took the lead on the investigation into Stacey Stites' death. According to the attorney general prosecution team, Fennell was their top suspect.
Fennell's DNA did not match the sperm found inside Stacey Stites, and Attorney General Prosecutor Lisa Tanner said they could not figure out how Fennell would have traveled the 30 miles from Bastrop back to Giddings if he had dumped her body in the woods.
Texas Rangers even checked the mileage on the patrol cars in Giddings and questioned several of Fennell's police officer friends to determine if they had helped Fennell return to Giddings.
"Did we suspect him? Of course, you always suspect them [the partner], but it never added up," said Debra Oliver, Stacey Stites' sister, in a recent interview with KVUE.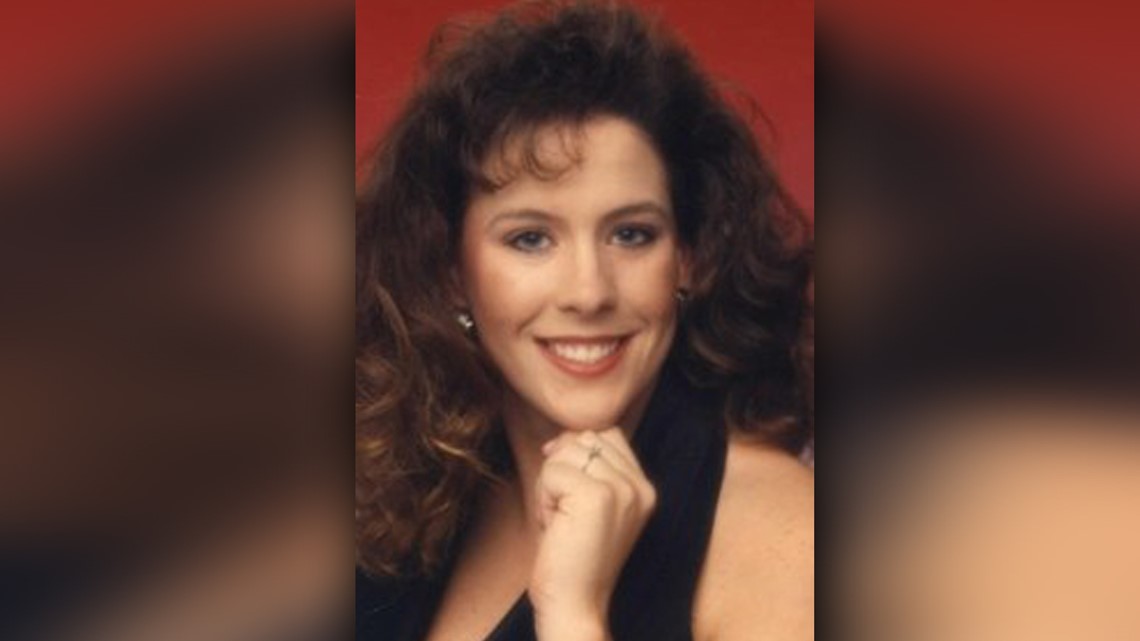 Over the span of eight months, Fennell took two lie detector tests which "reported a deceptive finding." He claimed he was distraught over Stacey Stites' death, and requested a lawyer in December. It is important to note that in Texas, polygraph examinations are not admissible in court.
In addition, police tested 28 different DNA samples from 28 different men they investigated who knew Stacey Stites. None of the tests matched the sample found in Stacey Stites.
"Quite honestly, at the end of the year [1996], I really thought it was going to be a cold case," Oliver said.
And then, a break in the case.
Another woman is attacked, but she survives
:
Months after Stacey Stites' death, a different 19-year-old was viciously attacked. But she lived to tell the tale.
On Nov. 9, 1996, 19-year-old Austin native Linda Schlueter was visiting friends in Bastrop when she stopped to use a drive-up payphone at the now-closed Long's Star Mart on Loop 150, also known as Chestnut Street, in Bastrop.
She said she was using the drive-up payphone through her car window when a tall black man approached her, asking for a ride. Initially, she said she refused.
"He was on the phone with somebody else, and he said, 'She won't give me a ride, I guess I'll just freeze to death.' And it made me feel bad. I was only 19 at the time," Schlueter told KVUE.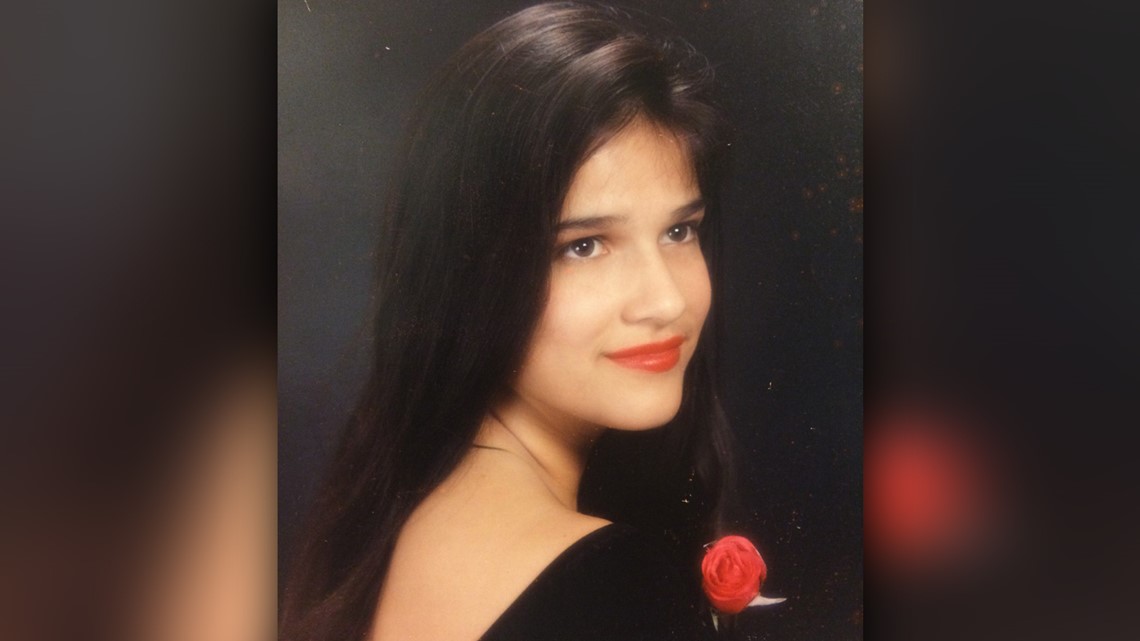 "So, I was like, 'Where do you live?' And he said, 'On Main Street,' and in my mind, Main Street is this big, lit up road," Schlueter said. "So, I was like, 'How far?' And he said, 'A mile or two.'"
He got in her car, and she said as she started driving down the street it started to get darker. She said when he pointed down a dark road to turn, she refused and tried to turn the car back around.
She said when he went to get out of the car, he attacked her.
"The next thing I know he has me by the back of my hair slamming my face in my steering wheel," Schlueter said. "I'm punching backward, and I open the door. I scream so loud that I peed my pants, and I just kept punching."
Schlueter said she kept trying to fight back as he continued to attack her.
"And I asked him, 'What do you want? What the hell do you want from me?' And he said, 'I want a blowjob,'" said Schlueter. "And I said, 'You'll have to kill me before you get anything from me.' And he said, 'I guess I have to kill you then.'"
Schlueter said he tried to take her in her car, but when she saw other car lights approaching, she jumped out and ran. She said the man took off in her car, and she found help and called 911.
"The cops came, and I identified who it was, exactly what he was wearing, where I picked him up, what time it was," said Schlueter.
According to prosecutors, earlier in the night, a Bastrop police officer had noticed Reed – a man who had been arrested several times in Bastrop before – hanging around Long's Star Mart.
When officers got a description of Schlueter's attacker, they realized he matched the description of Reed that night, including what he was wearing.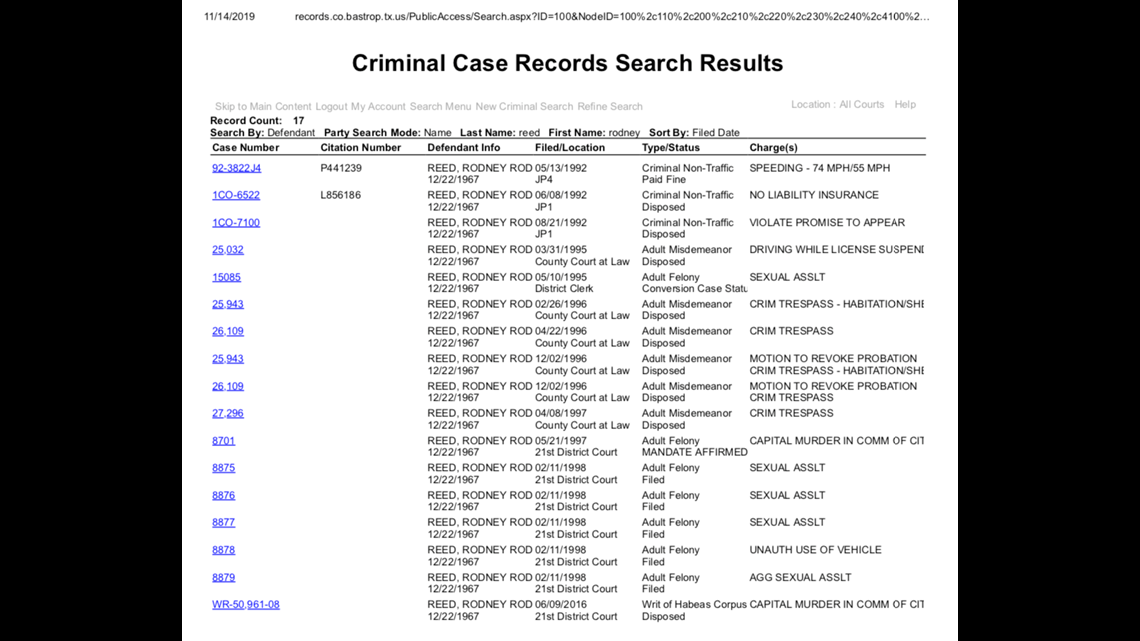 Police put one of Reed's prior mugshots in a photo line-up, and Schlueter picked him out as her attacker.
"I knew immediately who it was. Immediately. I picked him out immediately, no doubt at all," said Schlueter.
This attack is what would lead police to connect Reed to Stacey Stites' case.
The prosecutors said there were similar MOs. Schlueter's car was abandoned close to where Fennell's truck was found in the Bastrop High School parking lot. Additionally, prosecutors think Stacey Stites was likely stopped near the Long's Star Mart at the train tracks when Reed spotted her.
Stacey Stites took Loop 150 to get from Giddings to Bastrop.
"We believed that Stacey was abducted from that point, from that place, possibly by being stopped by a train," Tanner said. "We knew that there was a struggle inside of her truck, based on the condition of her truck. Also based on the abrasions that were found on her body that were linear abrasions [likely from a seatbelt] across her shoulder."
Connecting the DNA
:
Investigators test the DNA found on Stacey Stites, and find a match.
Working off the similar MO to Schlueter's attack, police decided to test the DNA found in Stacey Stites against Reed's DNA. His DNA was already in the system for a sexual assault charge. Reed has previously been accused of raping a woman with intellectual disabilities in Bastrop in May 1995. Reed had not yet been tried in that case.
For background, this testing all happened before the Combined DNA Index System (CODIS), which blends forensic science and computer technology into a tool for linking violent crimes. Investigators in Stacey Stites' case had to test DNA individually.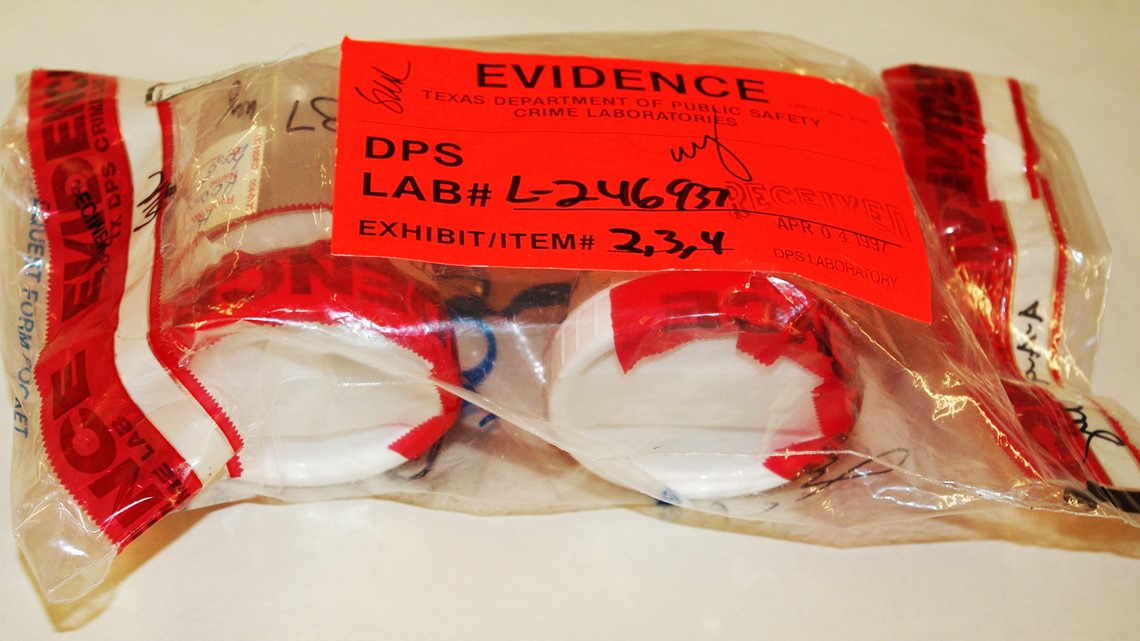 Oliver, Stacey Stites' sister, remembers the moment they learned about Reed's DNA.
"They called and said, 'We have a suspect, and we think it's him,'" Oliver said.
Reed, in jail for a separate drug charge, initially denied knowing Stacey Stites. But when he was confronted with the DNA evidence, he changed his story and told investigators they were sleeping together, claiming they had sex several days before she was killed.
Reed said they had kept the relationship a secret because Stacey Stites was engaged.
Investigators weren't convinced, Tanner said, because no evidence of Stacey Stites having an affair had come up in their nine-month-long investigation into her life.
"All of this talk about Stacey Stites having this clandestine affair with Rodney Reed only came up after he was linked to her by DNA, which we later learned, in looking at the case, was precisely the argument that he made back in the previous case in Wichita Falls," said Tanner.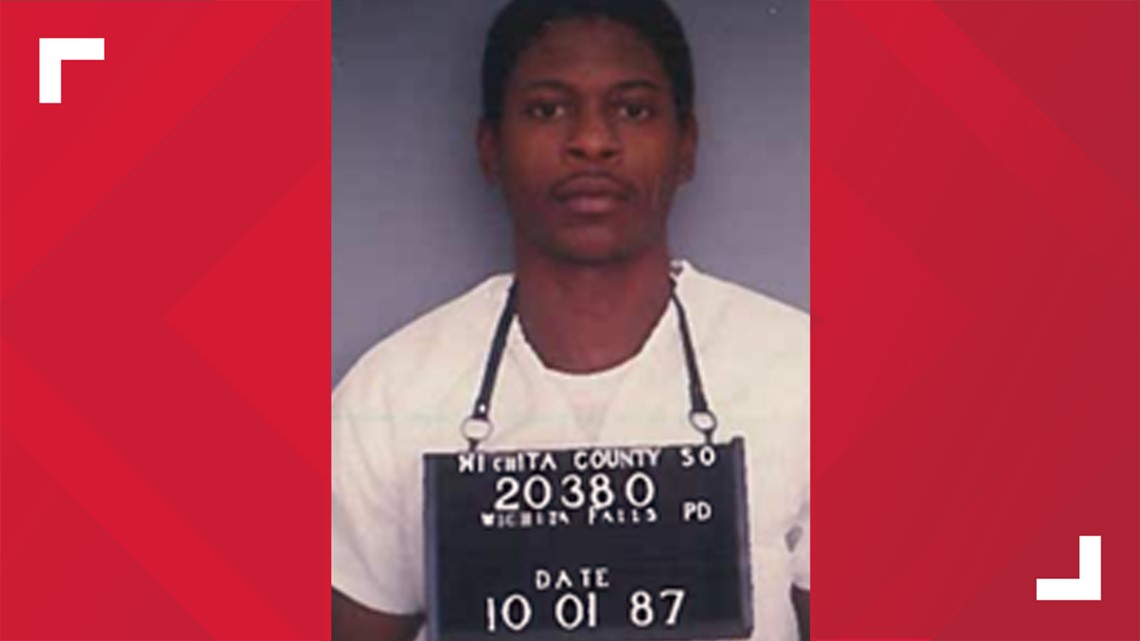 The victim – who was also white – said she was coming home and at her door when a man grabbed her, pulled her inside, raped her and hit her. Photos of the victim show her eye swollen shut with a cut near her mouth. KVUE is not naming her given the nature of the charges.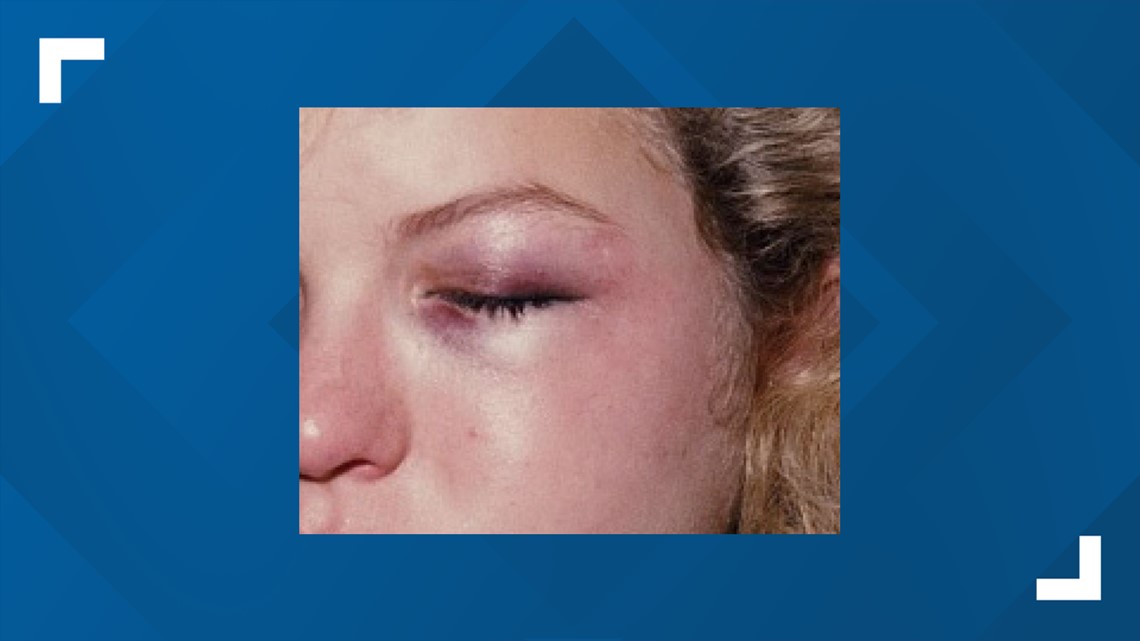 Reed's DNA was also found inside the Wichita Falls victim, but he claimed the sex was consensual, and that she wanted to hide it because she is white — and he is black.
Reed claimed the victim insulted him after sex, and that is why he hit her.
Her kitchen window was broken, but the prosecution could not prove that Reed entered her home through the window. The jury acquitted Reed in 1991.
As he stands trial for Stacey Stites' murder, Reed's DNA matches two unsolved rape cases
:
In one case, the rape victim was 12 years old. Another rape happened just months before Stacey Stites was killed.
Once police had a match for Stacey Stites' DNA, they decided to test it against some of the other unsolved rape cases in Bastrop dating back at least 10 years to see if they saw any other matches.
According to prosecutors, Reed's DNA also matched two unsolved rape cases.
The first case was a 12-year-old who was attacked, raped and sodomized in her Bastrop home while she was sleeping in 1989. The victim said her attacker, a large black man, got upset when she bit his penis when he tried to make her perform oral sex. He then bit her face several times.
The photos taken by Bastrop police show several large bite marks on her face.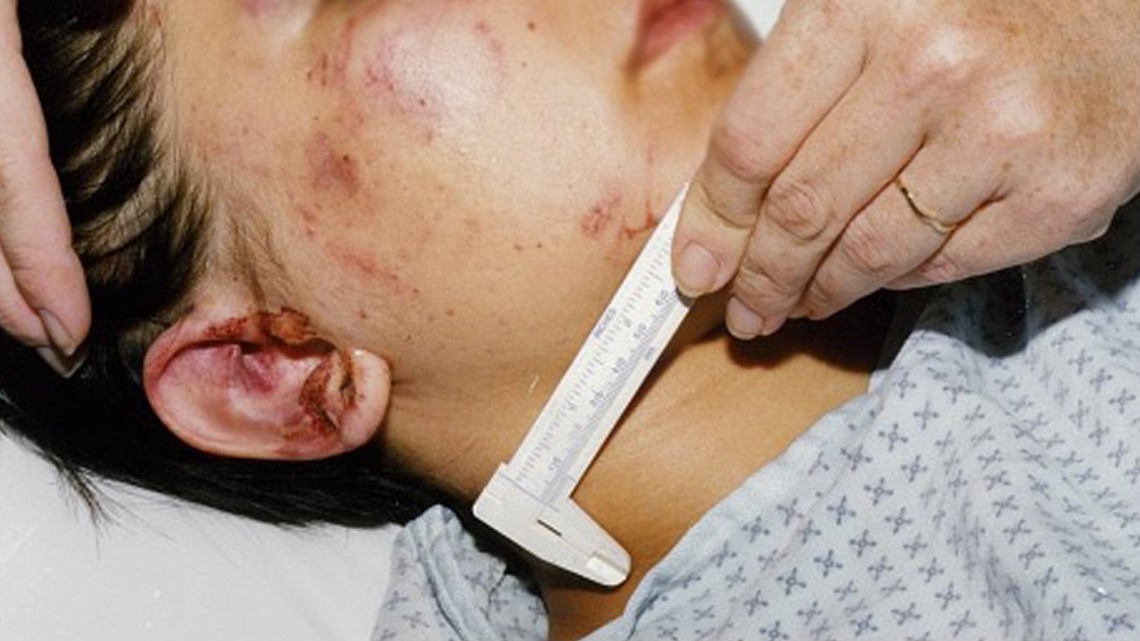 The jury was shown these photos during the punishment phase of Reed's trial for the murder of Stacey. While Reed has been charged with this rape, he has not been tried yet given the state proceeding with Stacey's case.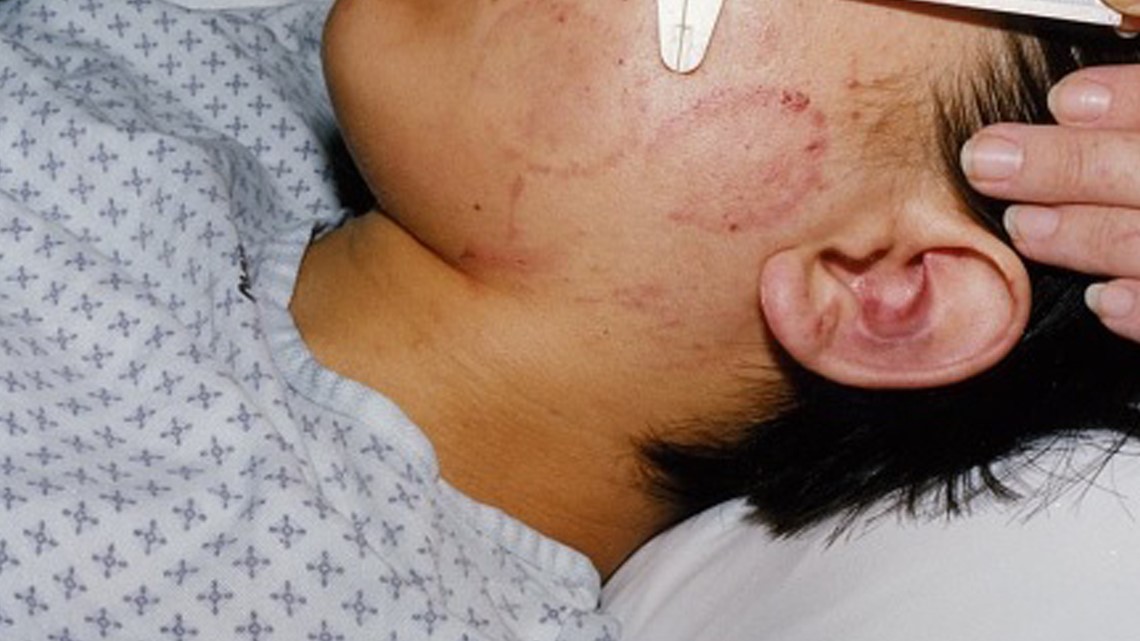 The second prior case Reed's DNA matched was a woman who had reported her rape to police just six months before Stacey was killed. KVUE is naming her in this article as she has given public interviews and testified at Reed's sentencing.
Her name is Vivian Harbottle.
She told police that her attacker grabbed her while she was walking on the railroad tracks near Loop 150, also known as Chestnut Street, after leaving a bar late at night in October 1995. It is the same area police believe Reed took Stacey Stites since she took that route to work.
Harbottle told police the man threw her to the ground and raped her, covering her mouth with his hand. She couldn't identify the man, she said, because it was dark, and she had been drinking. She called police immediately, and they took a DNA sample of the semen found on her body.
Again, Reed did not go to trial for these attacks because he was already on trial for the capital murder of Stacey.
There are three total sexual assault charges and one aggravated sexual assault charge still pending and active against Reed. The victims include the 12-year-old, Harbottle, a former girlfriend of Reed's and Schlueter — all four testified at Reed's punishment phase of his trial.
"Everybody says he's innocent, and they just don't know the whole story," said Schlueter, Reed's last alleged victim.
Many of Reed's supporters point out that Reed has never been convicted of rape beyond Stacey Stites. His brother, Rodrick Reed, told KVUE that he thinks Rodney Reed may have been framed.
"What makes you think they won't set him up, make him look to be like a rapist? They are very corrupt down here," Rodrick Reed said.
"What we have here is we have a bunch of allegations," Benjet said. "They're all very different. They go back over the course of a long time, and they were never really vetted."
Rodney Reed was convicted by an all-white jury of raping and killing Stacey Stites on May 29, 1998, and was given the death sentence.
New testing shows more of Rodney Reed's DNA on and in Stacey Stites
:
Several years after Rodney Reed's conviction, more DNA testing was conducted.
In 2014, Rodney Reed's lawyers pushed for more DNA testing, and a judge signed an order to conduct new, more-advanced DNA testing of swabs taken from Stacey Stites' vaginal and rectal cavities and from her breasts and underwear.
The state also agreed to test extracts from stains found on Stacey Stites' pants and H-E-B work back brace, which had been left in the truck.
The report from the DNA, completed in 2015, showed even more of Rodney Reed's DNA on Stacey Stites than originally thought during his original trial.
Testing showed Rodney Reed's DNA in Stacey Stites' underwear, which is why prosecutors argued she had been raped shortly before her death. It also found Rodney Reed's DNA on her pants, on her back brace found in Fennell's truck, on her breasts, in her vagina and in her rectum.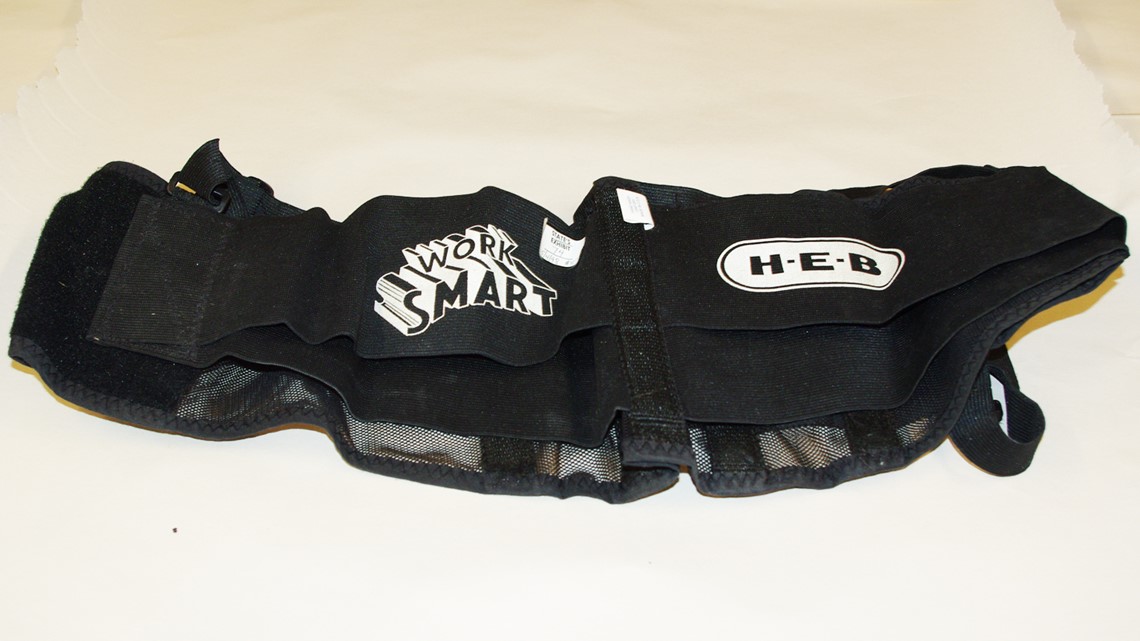 According to the state's advisory in 2015, the medical examiner found that Stacey Stites' cause of death was asphyxia due to ligature strangulation during a sexual assault. The medical examiner found Stacey Stites' anus was dilated and had peri-mortem injuries – an injury that happens at or around the time of death.
The state wrote: "Reed unconvincingly claims a clandestine, consensual relationship, but that was rejected by the jury and every court to have considered it – without dissent [two state district-court judges, nine state appellate judges, one federal magistrate judge, one federal district court judge, and three federal appellate judges.]".
The state's 2015 advisory goes on to say, "Reed is now found on more pieces of evidence related to Stites' murder than ever before."
As Rodney Reed maintains his innocence, a wave of supporters demand a reprieve
:
Celebrities, lawmakers and even the European Union have spoken out, urging Texas' governor to halt Rodney Reed's execution.
A man waits on death row
:
As Nov. 20 approaches, Rodney Reed and his supporters anxiously await a response from the governor.
So now, after nine failed appeals all the way up to the U.S. Supreme Court, Rodney Reed is scheduled to die by state execution on Nov. 20, 2019.
In a jailhouse interview with ABC News last month, Rodney Reed said, "I hope that the right people look at this case in the right way. The evidence will speak for itself."
His family will fight for Rodney Reed until the very end, Rodrick Reed said.
"He did not murder Stacey Stites," said Rodrick Reed. "All the evidence points to Jimmy Fennell, everything does."
However, prosecutors, Stacey Stites' family, and Rodney Reed's alleged rape victims agree that Rodney Reed is guilty of Stacey Stites' death. And Rodney Reed's additional three sexual assault charges and one aggravated sexual assault charge are still pending in Texas.
"My job is to question guilt. I would never go forward on a case and not question guilt," Tanner said. "The right man has been convicted beyond a reasonable doubt of Stacey Stites' murder."
KVUE recently launched Texas Crime Files, a new podcast series that examines some of the most fascinating criminal cases in a state known for its heroes and villains. Season one looks into the controversial case against Reed ahead of his execution. Listen here.