AUSTIN, Texas — The group behind an apartment building on Rainey Street in Downtown Austin is suing a neighboring development, alleging construction crews working on the new tower are damaging its property.
Houston-based Camden Property Trust, which owns and operates Camden Rainey Street at 91 Rainey St., claims crews working on the new 41-story Vesper condo tower are repeatedly dropping items onto Camden's property, including plywood, pipes, concrete, nails, bolts, cigarettes and other construction debris. It is suing the owner of the property, 84 East Avenue, and the construction contractor, Hunt Construction Group.
The lawsuit says materials have fallen in the area surrounding Camden's rooftop pool, its private dog park and other areas where residents frequent, "resulting in damage to Camden's property and reputation and disruption to its business." The two properties are feet away from each other.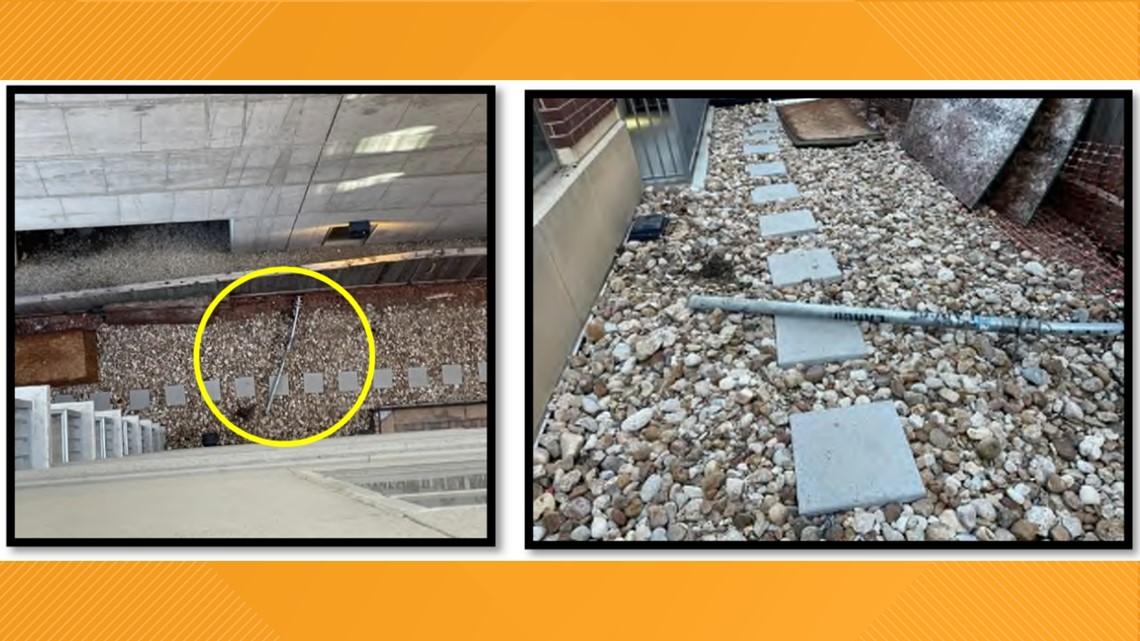 Camden accuses the owner and construction company of ignoring requests to take action to prevent dangerous materials from dropping.
"Defendants have not installed any barriers to prevent materials from falling from the Vesper, nor have they installed barriers to prevent materials from falling onto and into Camden Rainey Street – barriers that are industry-standard for similar construction projects," the lawsuit says.
Camden is seeking at least $250,000 in damages, as well as asking the court to intervene to stop what it calls "negligent and dangerous construction practices."
KVUE has reached out to Hunt Construction for a statement.