CORPUS CHRISTI, Texas — A man was pulled from his car in the Humble Channel Monday night after a crash sent it airborne and over a bridge, officials with Nueces County ESD2 said.
The crash happened around 8:45 p.m. near Red Dot Pier on Highway 358 westbound. Officials said the driver of the car that went into the water was rescued by a fire department boat and rushed to a hospital.
There is no word on his condition.
Tuesday morning, Nueces County ESD2 and the Corpus Christi Police Department Dive Team were able to pull the car out of the water.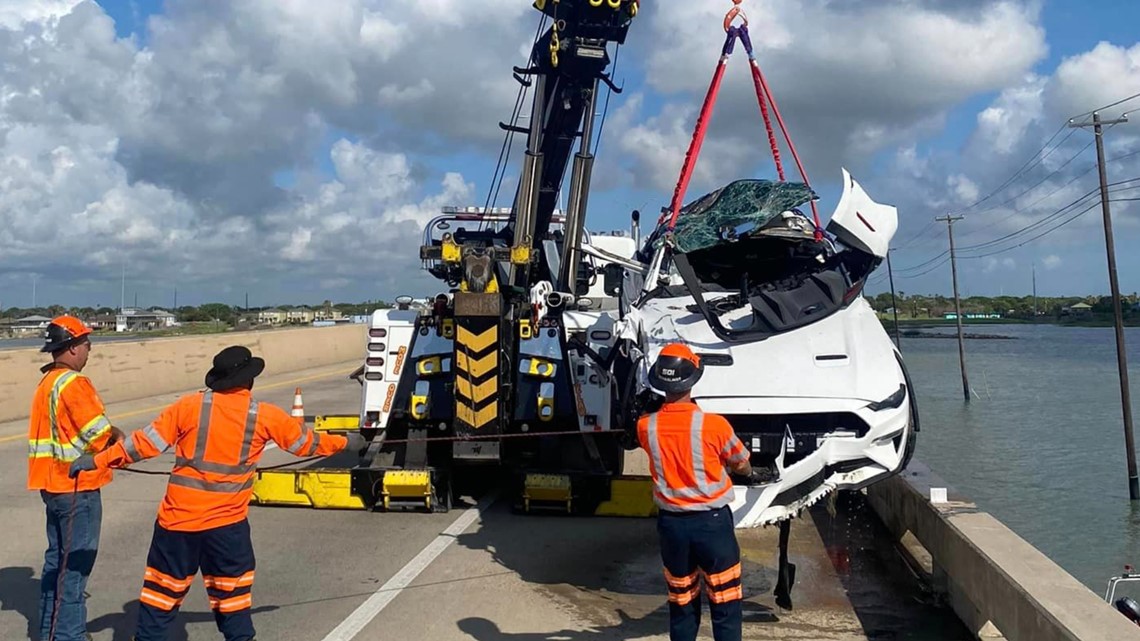 More from 3News on KIIITV.com:
Do you have a news tip? Tell 3!
Email tell3@kiiitv.com so we can get in touch with you about your story should we have questions or need more information. We realize some stories are sensitive in nature. Let us know if you'd like to remain anonymous.