Paid to 'gram: How Austin's social influencers are impacting big business
Imagine making money for every like you get on your social media posts. That's practically how these ladies get paid.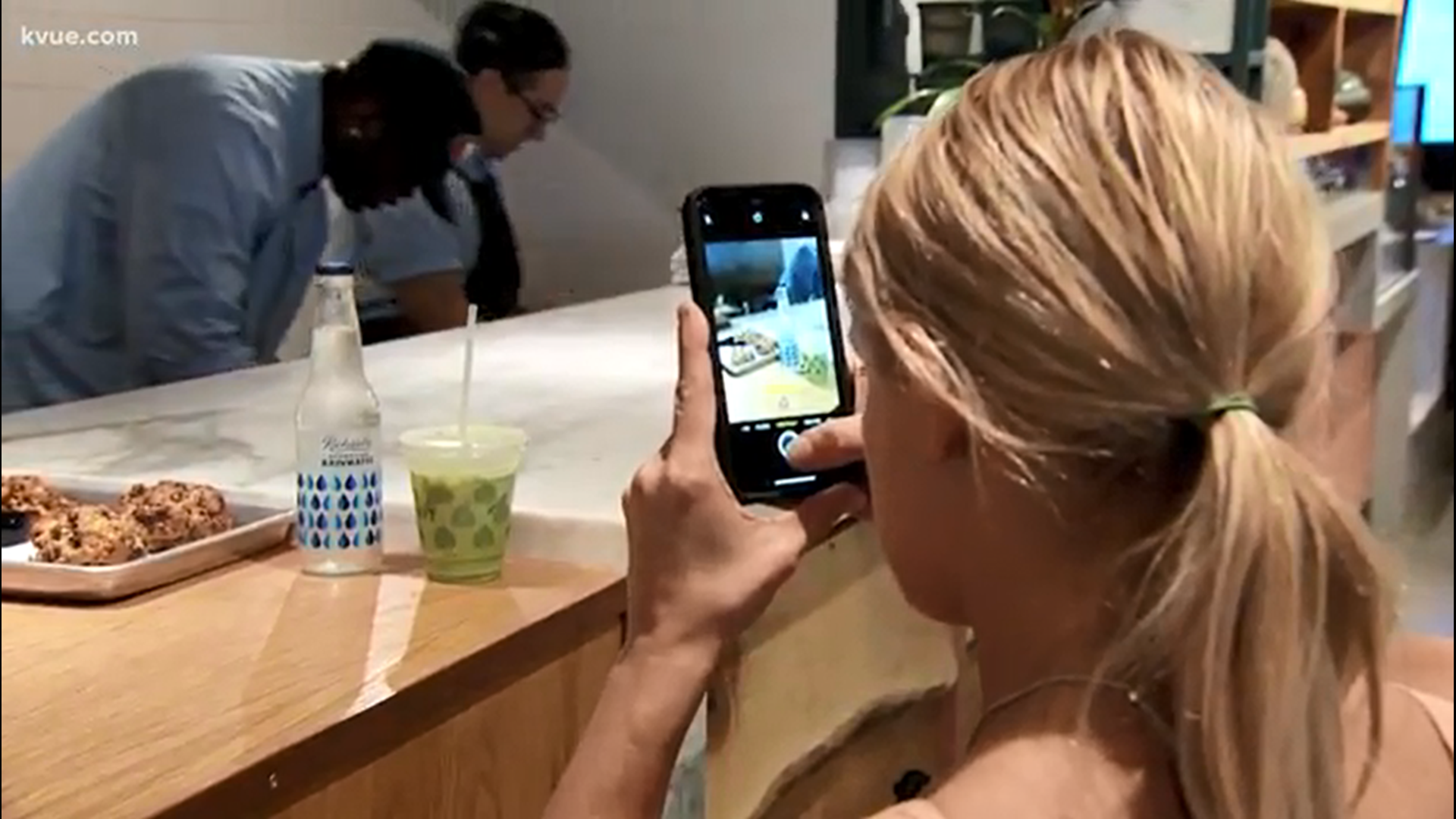 AUSTIN -- The images are perfect.
The lighting, framing and filters all combine to create a photo that can get hundreds of thousands of "likes."
These aren't the Instagram accounts of celebrities or politicians, they're the posts from everyday people called "social influencers."
"It's the rise of the normal person," said Jessi Afshin, creator of the blog "The Darling Detail."
Afshin works with brands like Nordstrom, using her blog and Instagram to make a living and employ seven contracted employees.
It all started back in 2013 while Afshin was in school at the University of Texas in Austin.
"I started to blog, I started to post outfits and it was just a side project, it was me and my mom. My mom was taking my photos," she said. "It wasn't always welcomed back then. Some people would make fun of me."
But she kept posting, and eventually grew her audience to hundreds of thousands of followers. Afshin said one of the things that makes her so successful was also a big risk for her company.
She posts faith-based content in her blog and Instagram, in addition to starting a Christian-based inspirational site within her blog called "The Darling Diary."
"Some people would say never mix religion and your business, so it was just this huge leap of faith I would say and it has just opened up this door to extremely loyal followers who we now have more of a deeper soul connection versus a more superficial, on-the-surface, 'oh-love-your-dress' type connection."
Another Austin social influencer with thousands of followers is Rachel Holtin, the woman behind the handle @austinfoodstagram.
Holtin has more than 76,000 people following her food and restaurant adventures, as chronicled in her Instagram since 2014.
"The iPhone tech was kind of up and coming and the cameras on there were pretty good, so I was taking my iPhone to different restaurants and photographing my experiences," she said.
Like Afshin, Holtin often gets paid to post, whether it's a new beverage or locally-owned restaurant or menu release in Austin.
"The really rewarding part is when you talk to a business owner and they're like, '$500 to $1,000 of my sales last week was driven by your blog or your Instagram,' and that's really amazing so it feels good," said Holtin.
These kind of social media entrepreneurs are a growing marketing tool for companies and brands looking to reach people on a more personal level, Holtin said.
"Millennials, they don't want to be marketed to, they don't want direct solicitation," she added. "But if you can talk to them in a voice that's relatable, that's authentic and organic through a channel that they're using daily, then you can really resonate with that audience. They're someone in your city. They're someone that's relatable to you."
According to both Holtin and Afshin, it's not as simple as just posting a photo.
There are hashtags, the right caption to engage viewers, and both girls spend hours interacting with their followers by responding to messages and comments to increase engagement and stay relevant on Instagram.
They also negotiate with brands to decide on a fee for collaboration, and create new content for their platform, whether it's a photo, video or blog post.
"There's contracts, there's invoicing," said Holtin. "It's a lot of work."
"I'm a buyer, I'm a stylist, I'm a content producer, I'm a content uploader," Afshin added. "I open my phone sometimes and I just sigh, because it's like, 'sigh, this is what I have to do to compete with everyone else out there.'"
Several years ago, while trying to grow her brand, Afshin said she started experiencing medical issues.
"There was one point where I was getting acne and losing my hair because of stress," she said.
Now she says it's about finding balance. For someone who makes a living being on their phone, Afshin takes breaks from posting one day a week.
"I take Fridays off social media completely," said Afshin. "You know what's funny is, I wake up and I'm like, 'this is my favorite day. Like, I don't have to post today.'"
Neither Afshin nor Holtin could reveal exactly how much money they make since it fluctuates depending on the brands and businesses they're working with, but according to the Washington Post, brands collectively are spending more than $250 million per month for sponsored posts on Instagram alone.
For more information on how you can became a social influencer, click here.