AUSTIN -- One year ago, a family in the Onion Creek neighborhood decorated their home with skeletons and scarecrows for Halloween. 12 months later, the decorations are untouched but so much has changed.
On October 30, 2013, heavy rain drenched Austin leading to a devastating flood. Manuela and Jose Alcantar remember the night vividly.
"My son called me and he said 'Mom, we're getting a big rain. So we were up til 2:30 waiting for the rain here in the garage and it was raining you know, calm, so I told my husband at 2:30, it's not going to rain that big," Manuela said.
So the Alcantar's went to sleep not knowing a 40 foot wall of water was barreling downstream. Flood waters invaded homes in Southeast Austin forcing people onto their roofs to wait for rescuers. Four people died and 1,100 homes were damaged.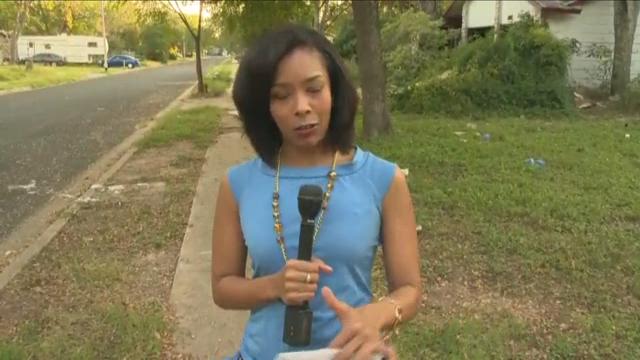 Since the flood, the city has bought out 98 homes and is in the process of closing seven more. Sixty-three homes have been demolished and nine more will be destroyed this week on Wild Onion Drive.
City staff plan to buy 62 more homes. Norman Pedigo's home is one of them, but he already started fixing it up.
"Honestly, I'm not sure how I feel about it. But I don't have to take an offer to begin with," Pedigo said.
Next year, Austin will get between $8 and $10 million from the the federal government to buy out up to 40 more homes. City staff say they will contact those homeowners after they receive the money.