SAN MARCOS, Texas — The fifth and final victim of a deadly apartment fire in San Marcos has been identified, city officials announced Friday.
The Travis County Medical Examiner's Office, in coordination with Justice of the Peace Maggie H. Moreno, identified the victims as:
Haley Michele Frizzell of San Angelo (born July 10, 1999)
David Ortiz of Pasadena (born May 11, 1997)
Dru Estes of San Antonio (born July 5, 1998)
James Miranda of Mount Pleasant (born Dec. 9, 1994)
Belinda Moats of Big Wells (born Aug. 24 1996)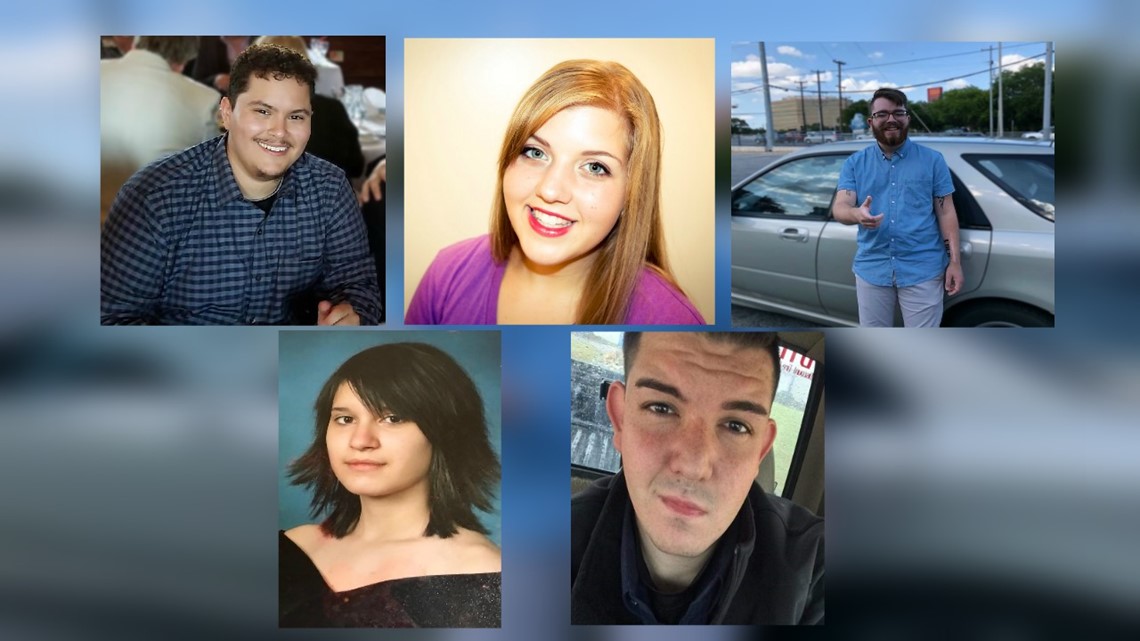 All victims aside from Moats were identified on Thursday July 26. Moats' identity was released on Friday Aug. 3.
All were Texas State University students except for Miranda, the city said.
Five bodies were found in building 500 at the Iconic Village apartments on Friday, July 20.
Texas State University released this statement on Thursday July 26:
"A short while ago, officials with the City of San Marcos announced the identities of four of the five victims of the fire at the Iconic Village apartments on July 20. The families have been notified, and I am deeply saddened to confirm that three are connected to Texas State University:
· Dru Estes of San Antonio, Texas was a History major. Dru was not enrolled for the Fall 2018 semester, but was classified as a Sophomore.
· Haley Frizzell of San Angelo, Texas was a Theatre major in her Sophomore year and enrolled to attend school this Fall.
· David Ortiz of Pasadena, Texas was an Exercise and Sport Science major in his Junior year and enrolled to attend school this Fall.
· James Miranda was identified but is not affiliated with the university.
As Dr. Trauth said in her message several days ago, this is a heartbreaking tragedy. We send our most sincere condolences to the families and friends of the deceased.
More than 200 people were displaced by the fire that swept through the apartment complexes near campus. A number of services –– from ID replacements to counseling services –– are available to students affected by the fire. These can be accessed via the following website link: http://safety.txstate.edu/emergency-communications.html and several dozen students have already done so.
The support and comfort accorded to them and everyone affected, has come from the San Marcos community and hundreds of people like you who have donated funds to assist in their recovery. Thank you to those who have lent a helping hand, and if you are able to make a contribution to the Student Emergency Services fund to aid students, please do so by visiting this link:
The university hosts Bobcat Pause every April to honor members of the campus community who have passed away. This event will serve as the official university memorial for those lost in this tragic event. In the meantime, please join me in extending our most comforting thoughts to the families and friends as they mourn the loss of their loved ones."
The San Marcos Fire Marshal's Office, along with the Bureau of Alcohol, Tobacco, Firearms, and Explosives National Response Team and the State Fire Marshal's office, will continue investigating at the scene throughout the week. Once the scene has been processed and cleanup efforts are started, investigation could last for months.