AUSTIN, Texas — For the first time in pageant history, a woman of color from Austin brought home the Mrs. Texas Plus crown.
On March 25, the Miss Texas Plus America Pageant crowned local Austinite and entrepreneur Christabell Nuñez as Mrs. Texas Plus America 2023 at the DoubleTree Greenway Plaza in Houston.
"Everything that I've been doing in my life with self-discovery, self love and Latin representation, and then helping the community – a better way to elevate myself. I am excited to inspire maybe next year's pageant queens and help them, you know, feel confident in the body that they're in and elevate themselves," Nuñez said.
Born and raised in East Austin, that's where Nuñez said she gained her pride for Latino culture. She is a proud Latina entrepreneur who stays active in the community by providing mentorships and business advice to current and future businesswomen.
She is a strong advocate for body positivity and hopes to show people that beauty comes in all shapes and sizes. She resides in South Austin with her husband and dog, Ody, where they enjoy gardening, hosting family events and visiting local farmers markets.
Founded in 2002, the Miss Plus America Pageant is a faith-based organization devoted to celebrating the essence of the full-figured woman and giving her an avenue in which to pursue recognition for her causes. The Miss Texas Plus America Pageant is the official preliminary to the Miss Plus America Pageant.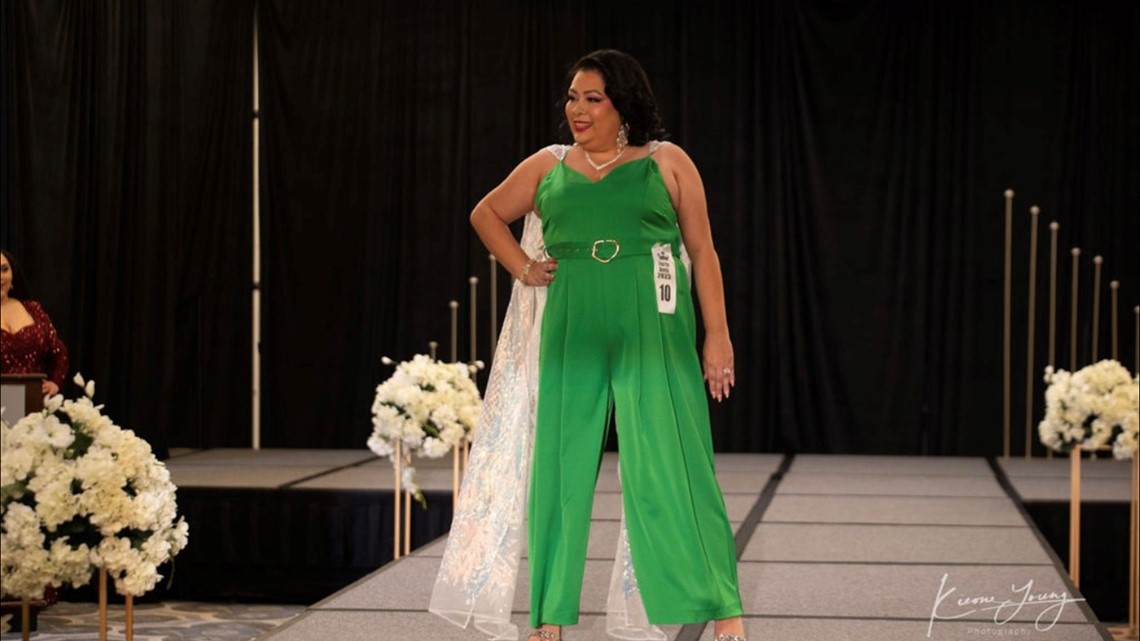 Nuñez's lifetime platform is the Hispanic Women's Network of Texas. Its mission is to promote the participation of Hispanic women in public, corporate and civic arenas. Together, they seek to celebrate the positive image and values of Hispanic culture.
"With everything that I've done, it wraps into kind of just one nice little package. And to elevate my community and people like myself, I was like, 'If this is what it takes to get us on a larger scale with a crown and a sash, then I'm going to do it for the greater good of the community,'" Nuñez said.
Nuñez is seeking sponsorships as she competes for the Mrs. Plus America title.
The National competition is July 17-23 in Houston.