WILLIAMSON COUNTY, Texas —
On Thursday, Williamson County Sheriff Robert Chody released information on a recent investigation into threats concerning a local middle school.
According to Sheriff Chody, a student at Cedar Valley Middle School talked to a friend in Mexico about some problems he was having while they were playing video games.
The student's friend in Mexico offered to put a threat out via social media, which the student agreed to. The student gave out information for the friend in Mexico to pursue the threats.
The Cedar Valley Middle School student was charged with a third-degree felony.
The Round Rock Independent School District told KVUE Principal Dr. Zac Oldham sent a letter to parents Tuesday, notifying them of the unsubstantiated threat. You can read that letter below:
"Dear Cedar Valley Community:
Because student and staff safety is our top priority, I want to personally inform you that, thanks to the vigilance of our students and parents and the District's social media monitoring tools, we learned late Monday evening of rumors of a potential threat toward school safety.
The District's Director of Safety and Security and the Williamson County Sheriff's Office immediately launched an investigation and, with assistance from the Austin Regional Intelligence Center, have determined the threat to most likely be a Snapchat hoax originating from outside the state. In an abundance of caution, we will have increased police presence and security measures at school today.
We appreciate your help and support in keeping our campus safe and secure. As we continue to strive each day to promote student safety, we ask that you speak with your child about the importance of reporting anything they hear that may impact campus safety to a member of campus staff or an adult.
To be completely transparent and keep parents and guardians fully informed, I wanted to provide these details and assure you that every precaution is in place to protect our students and staff. We will not tolerate any incident that threatens the security of our students and interrupts the educational process.
If you have any questions or concerns, please do not hesitate to call me at (512) 428-2307. Thank you for your understanding and support."
RRISD confirmed the threats were related to screenshots from social media that have emerged.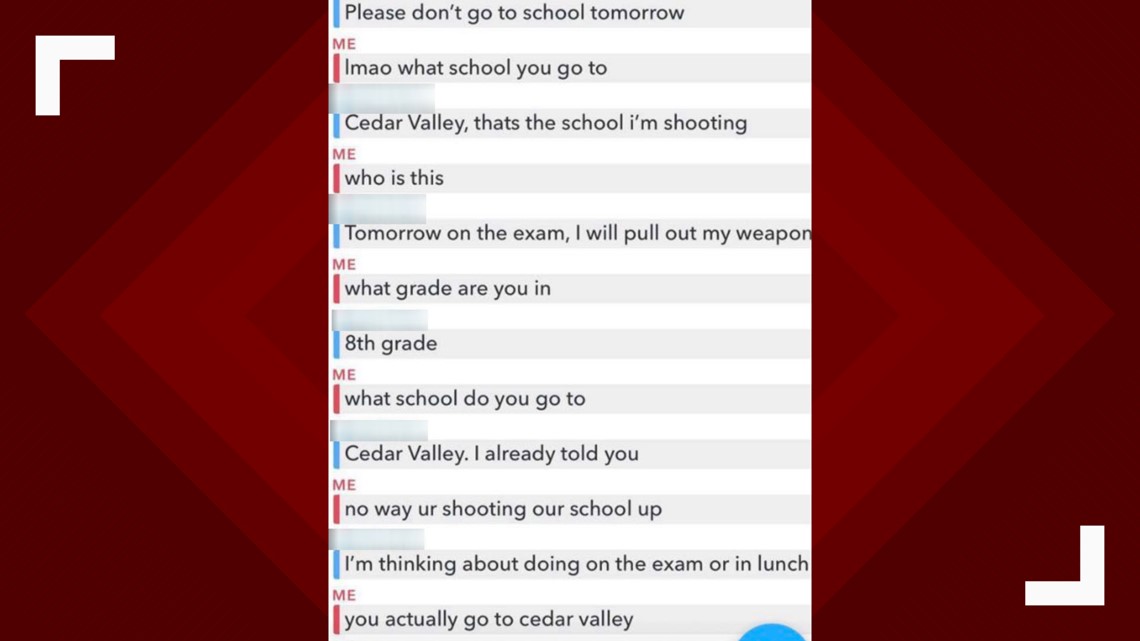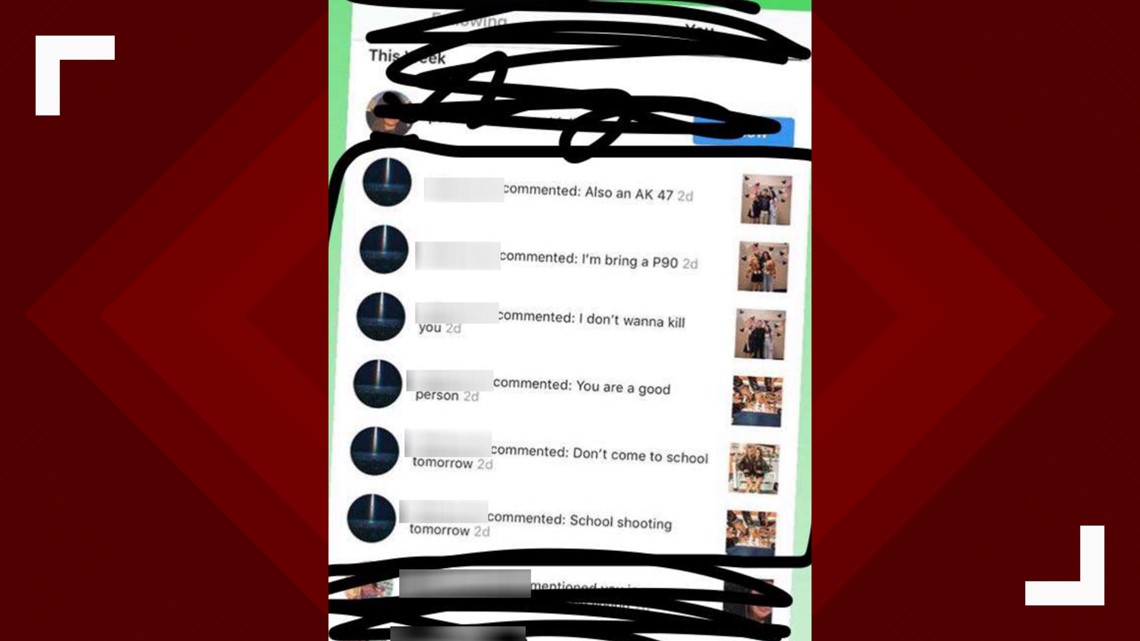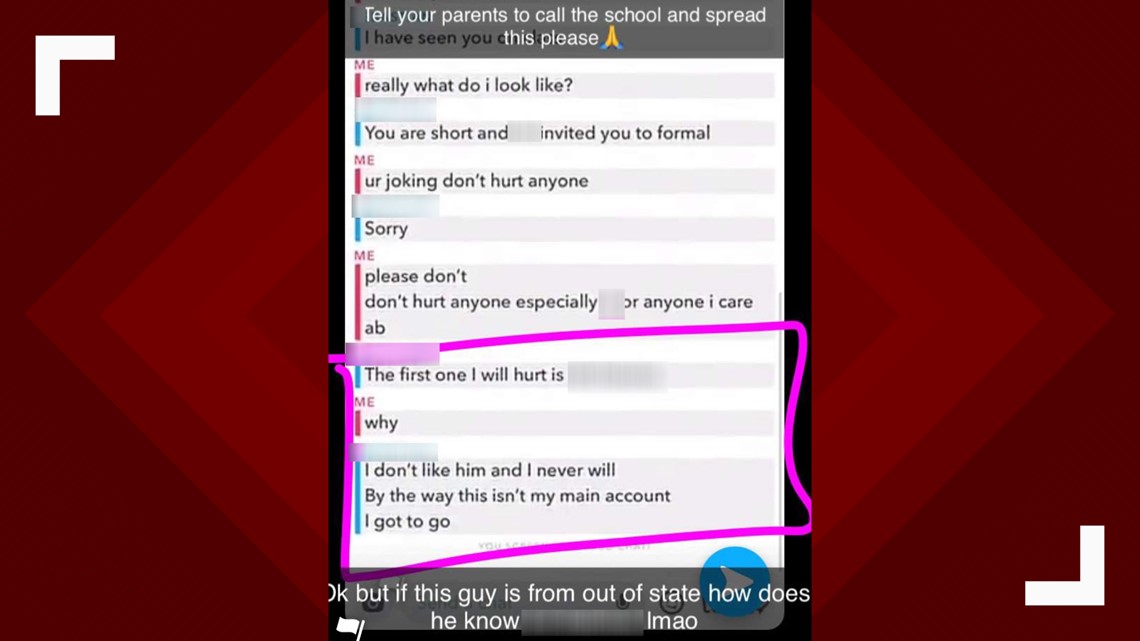 "I want to send a message to the community especially those with children on social media," said Sheriff Chody. "There are many dangers in social media, so talk to your children about the dangers and consequences of it."
Chody added that deputies are working closely with Round Rock ISD on this matter.
"We live in a day where we do not have the luxury to second guess your intentions and wait on the community to respond accordingly," said Sheriff Chody.
This wasn't the only incident at the school this week.
A Cedar Valley Middle School student and parent found a handgun in a neighborhood near the campus Wednesday afternoon, deputies said.
According to Williamson County Sheriff Robert Chody, this incident is being investigated and the handgun has been secured. Chody said this incident is not believed to be connected to any school threats that were recently reported.
The handgun was reportedly found while the student was walking to school.
On Wednesday, Principal Oldham sent another letter, notifying parents of the firearm. You can read that letter below:
"Dear Cedar Valley Community:
This morning, on the way to school, Cedar Valley students discovered a gun in the nearby neighborhood. The students immediately reported this and the Williamson County Sheriff's Office is investigating.