AUSTIN, Texas — A man has been charged with intoxication assault after he allegedly ran over a scooter rider in Austin Saturday afternoon, leaving her with serious injuries, according to police.
Police responded to the crash at the intersection of West Fifth Street and North Lamar Saturday at 4:47 p.m.
Police said 24-year-old Jonathan Violante remained on the scene and was found to be the driver of the vehicle that struck the scooter rider, 28-year-old Chelsea Bucklew.
"You can never be too careful," Bucklew told KVUE in a text message. "I'm a super careful person, but clearly it can happen to anyone."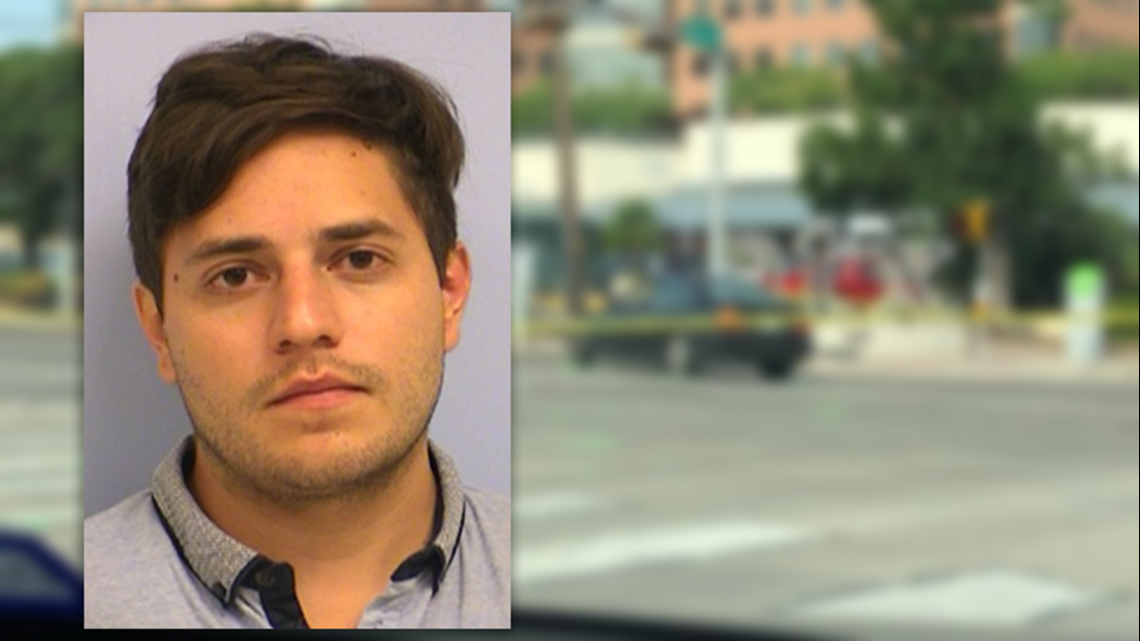 Violante was allegedly traveling eastbound on West Fifth Street and turned northbound onto North Lamar from a "straight only" lane while he was passing a truck stopped, waiting for pedestrians to clear the crosswalk.
Police said when Violante made the maneuver, he struck a woman on a scooter. According to an arrest affidavit, Violante "drove on top of [the victim]."
"We want the operators of cars to be aware," said Capt. Darren Noak, spokesman for Austin-Travis County EMS. "We've got a lot of these alternative vehicles in our area here. They've got to be aware of the possibility that the scooters are out there, so people operating cars need to take extra caution. They can easily be hidden by the post on the car or hidden by another car for a moment or even a tree or a street sign."
According to police, Bucklew suffered from a fractured skull and severe skin abrasions as a result. Bucklew later reached out to KVUE after reading our article and said that she does not have a fractured skull, but said she has a "deep gash" on the right side of her head.
Bucklew shared photos with KVUE of her injuries after the crash.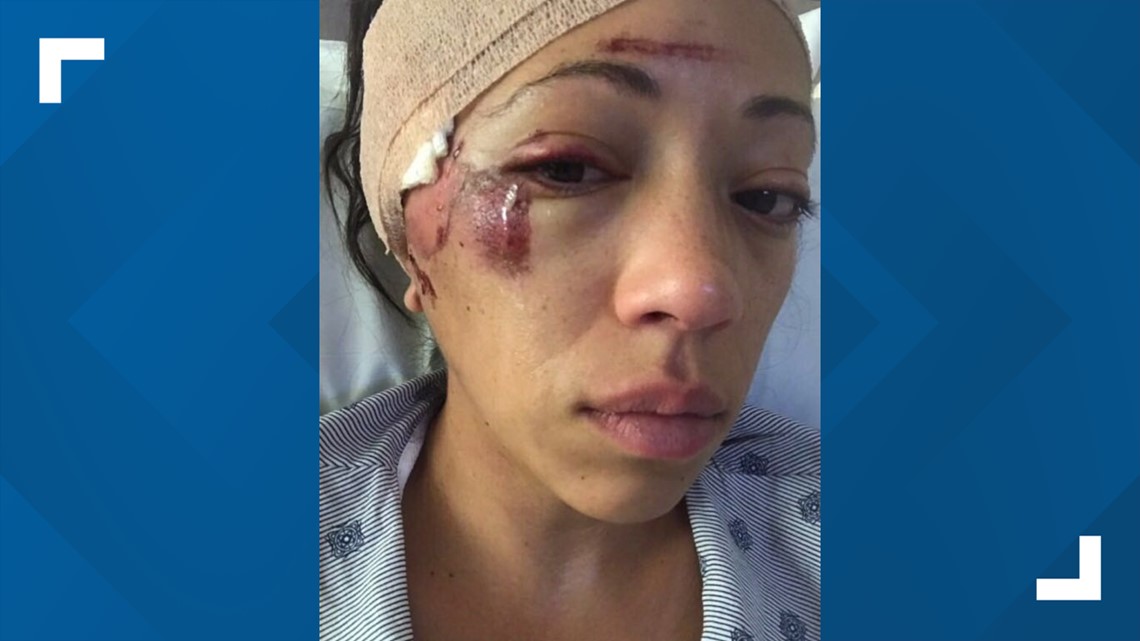 Bucklew also shared that she is healing since the crash occurred on Saturday.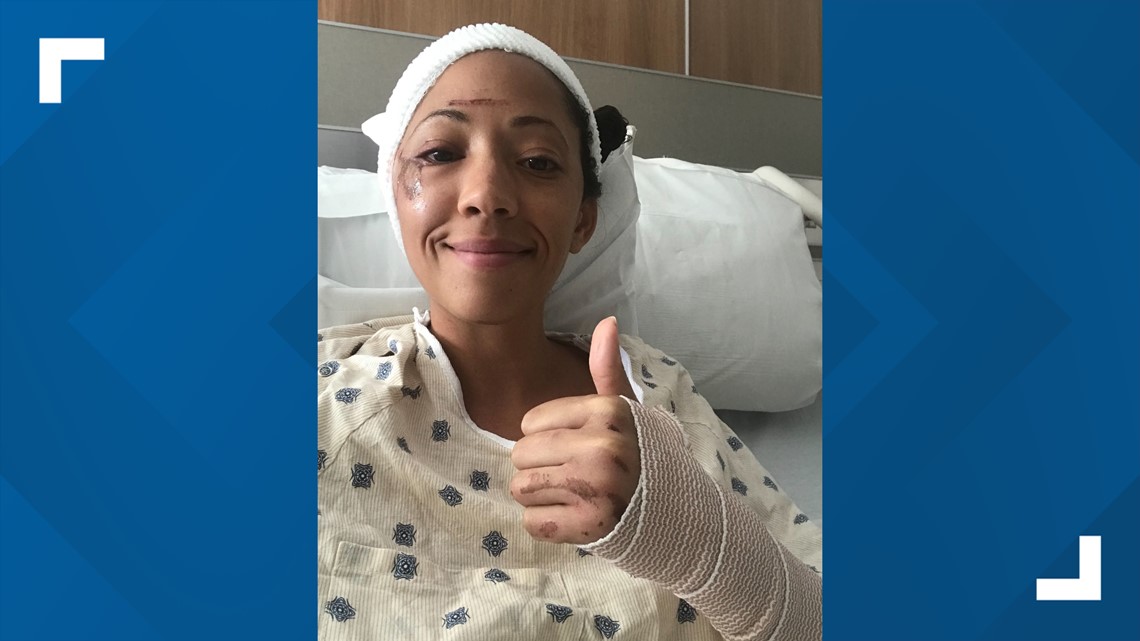 "I must really be on this earth to do something special, because everyone at the hospital basically said I should have died," said Bucklew.
Police said Violante admitted to officers after the crash that he had been drinking.
Violante allegedly told police he had drank a shot of sake and one beer before driving.
According to police, two empty 50 ml bottles of vodka were found under the driver's seat after his arrest.
"Drunk driving is never worth it," said Bucklew. "Life's too short to play with death and I just hope that people, scooter or not, stay safe in Austin."
Violante was taken into custody Saturday and released on Sunday. His bond was set at $20,000.