LEANDER, Texas — Teachers, the people in charge of our future and our children's education, never seem to make enough, or have enough money for supplies they need.
Parents at a school in Leander worked to ease the stress of teachers financial burden during this holiday season.
Parents of the students expressed how thankful they are for the teachers.
"These teachers aren't found everywhere," said George King, whose 4 children go to Founders Classical Academy Charter School in Leander.
"Extraordinary things are happening here, and that's largely because of the teachers," said parent Elliott Pemberton.
"They have the passion for the subjects they're teaching, and they inspire my children" said parent Wendy Wells.
Part of what parents feel is so special about the teachers at this K-12 school is their extensive education.
Stephanie McIntyre is a teacher at Founders Classical Academy of Leander and through her own education went to graduate school and got her PHD.
"I did not want to be dependent on the text book," said McIntyre.
Even though she's qualified to teach college level courses, she teaches history to middle and high school students at Founders Classical Academy of Leander.
"They're all PHDs and master educated teachers, they really mean what they curriculum is that they're supporting," said King.
Every year the parents raise money for things like classroom supplies and field trips.
"It's a support campaign for the school because there are shortfalls in the charter school budget," said King. "The parents have gotten together over the years and said we want to try to help where we can."
This year the parents decided to do something different.
"We wanted to show some tangible appreciation for the teachers," said Pemberton.
Whatever money they raised, they would give half to the teachers.
"That was actually taking a pretty big risk because if the giving didn't increase, we would actually have a significantly less budget and that would impact the programs," said Pemberton.
The donations this year more than doubled.
"This year we felt such a need, such an appreciation for the teachers that we wanted to give some of that money to the teachers," said Pemberton.
"I've been teaching for 16 years, I've never heard of a parent organization doing anything like that," said McIntyre.
In total, the parents raised more than $70,000 this year.
Wednesday, parents gave the teaching staff a check for $35,000.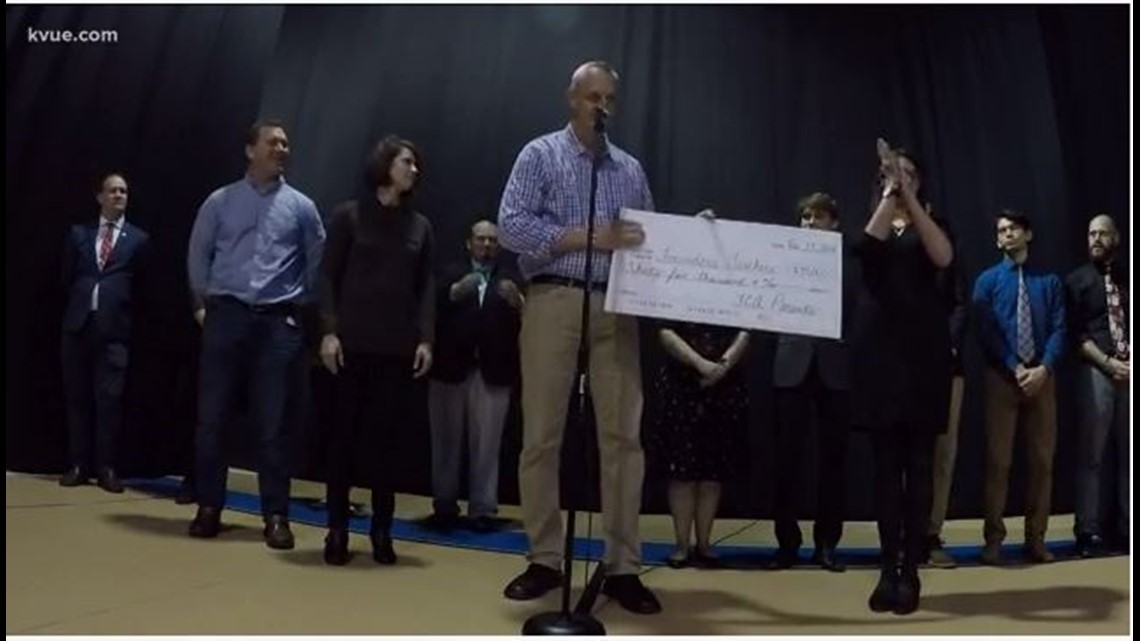 "I think we were all just shocked," said McIntyre.
Last year the parents raised about $30,000 just for the other school expenses.
The rest of the money from this year will go to the other school expenses.
"It's just greatly appreciated, and I don't think we care how much, just the fact they thought about it, really meant a lot to us," said McIntyre.
Parents said these teachers make about 15 percent less than teachers at traditional public schools.
"It's almost like the recognized our sacrifice and I think that made all of us feel really good," said McIntyre.
A good feeling, that parents hope will nudge these teachers to continue their tough, important, and inspiring work.