AUSTIN, Texas — KVUE-TV is pleased to welcome Christina Ginn to lead its news team as a news director. Ginn will be filling a vacancy left by Tim Ryan, who returned to KVUE's TEGNA Inc. sister station, KUSA, in Denver as the director of content.
Ginn is currently an executive producer for NBC News and MSNBC in New York, and in the last 10 years has worked as a network executive producer for MSNBC and CNN alongside top news talent, including Anderson Cooper, Wolf Blitzer, Stephanie Ruhle, Ali Velshi and Don Lemon, among many others.
She has played a major role in developing various news programming and video strategies, which will benefit KVUE. She has produced live coverage of quick beat breaking news stories around the world, ranging from terror attacks, wars, natural disasters, state funerals and large coverage of international cultural events, including a British royal wedding. She has overseen content strategy and coverage of every United States presidential election over the last 20 years.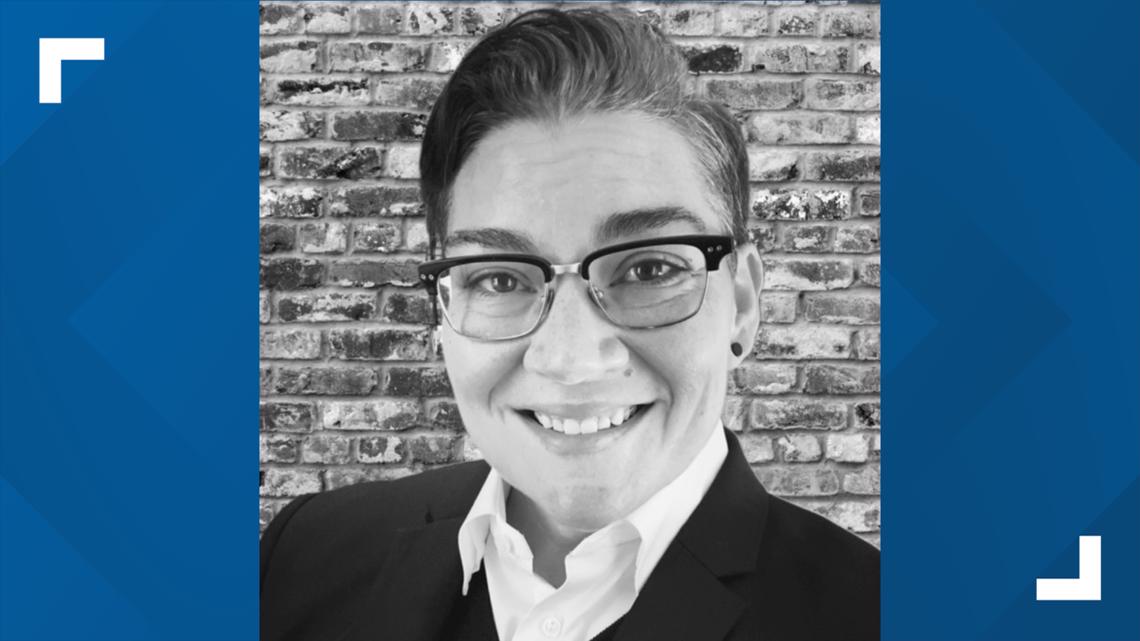 Ginn was part of the team honored with a Peabody for her work on the BP Gulf oil spill and an Emmy for CNN's breaking news coverage of the Arab Spring. She is frequently relied upon to create new shows and organize coverage for huge events, including presidential races.
"With such a connected society, somehow we are less connected than ever and seemingly more divided," Ginn said. "Local news connects neighbors, government and commerce. It creates space to hear all sides. We go deeper into stories that matter. We engage and support our community. Local news is meaningful, urgent and dynamic. It holds the powerful to account while also telling great stories. I'm honored and humbled to continue the rich KVUE legacy and tradition of going deeper on stories that matter to Austin, and excited by the opportunity to evolve and lead that storytelling for today's changing consumer."
As consumption and platforms for local news continuously change, Ginn's expertise in creating new programming, time-slot specific content and cross-platform content will be key.
"The story always comes first," Ginn said. "Local news – all news – should be extraordinary storytelling about issues that matter wherever, whenever and however you need it. Today's digital technology allows our local journalists to partner with Austin in a completely different way. The power of KVUE is providing premier news coverage – all the time in all the ways."
When Ginn is not working, she enjoys being a writing coach for the Posse Foundation's next generation of leaders and spending family time with her wife, Gaylan Sankey, and their son, Eli.
KVUE-TV is the ABC affiliate in Austin, Texas and owned by TEGNA Inc. For 2019, KVUE-TV is proud to have won the most Emmy Awards of any station in Austin. It is a community-oriented media outlet focusing on topics like Boomtown 2040 for affordability and transportation issues related to Austin's growth, Vote Texas and the importance of all people voting, and its Defenders investigations leading to solutions and legislative change. Additionally, KVUE-TV is proud to be aligned as a partner with many local events including Austin Pride, SXSW, Cap10K and Five Who Care. KVUE-TV produces over 33 hours of award-winning local news and programming each week with almost three million visitors to KVUE.com each month. Content is consumed on-air, on KVUE.com, its app, plus via the KVUE YouTube channel and social platforms.
TEGNA Inc. (NYSE: TGNA) is an innovative media company that serves the greater good of our communities. As one of the most geographically diverse broadcasters in the U.S., TEGNA is a best-in-class operator with 62 television stations and four radio stations in 51 markets from coast to coast. TEGNA is the largest owner of Big Four affiliates in the top 25 markets among independent station groups and reaches 41.7 million television households or approximately 39% of all TV households nationwide. Each month, TEGNA reaches 50 million adults across its digital platforms. Across Twitter, Facebook and Instagram, TEGNA stations have over 31 million social followers. TEGNA has been consistently honored with the industry's top awards, including Edward R. Murrow, George Polk, Alfred I. DuPont and Emmy Awards. TEGNA also owns leading multicast networks Justice Network and Quest. TEGNA Marketing Solutions (TMS) offers innovative solutions to help businesses reach consumers across television, email, social and over-the-top (OTT) platforms, including Premion, TEGNA's OTT advertising service. For more information, visit TEGNA.com.
For media inquiries, contact KVUE's Marketing and Digital Director Colleen Hartman by phone at 512-459-2026 or through email at chartman@kvue.com.