AUSTIN — Cancer patients at Dell Children's Medical Center walked into a newly designed treatment room thanks to Kendra Scott.
Many young children at Dell Children's Strictly Pediatrics are in the fight of their lives. From leukemia to sickle cell anemia, patients regularly receive chemo treatments and blood infusions.
"She's really not feeling well these last couple weeks and is not as many smiles as she usually has," said Amber Clark, a parent of a leukemia patient.
Having this hospital floor filled with happy things shifted the atmosphere for little girls and boys.
"That gave him something to look forward to so he wanted more than anything to give his mom some jewelry," said Jason Wilder, a parent of a patient.
On Tuesday, patients at Dell Children's received the jewelry of their choosing thanks to the fashion and accessory designer. The bling and the glam, plus a $35,000 grant to the Dell Children's Blood and Cancer Center's Staff Education/Certification Fund, was just the icing on the cake for an even bigger surprise.
Scott unveiled a treatment room redesigned to lift heavy spirits. It includes fresh, colorful, and bright artwork on the walls.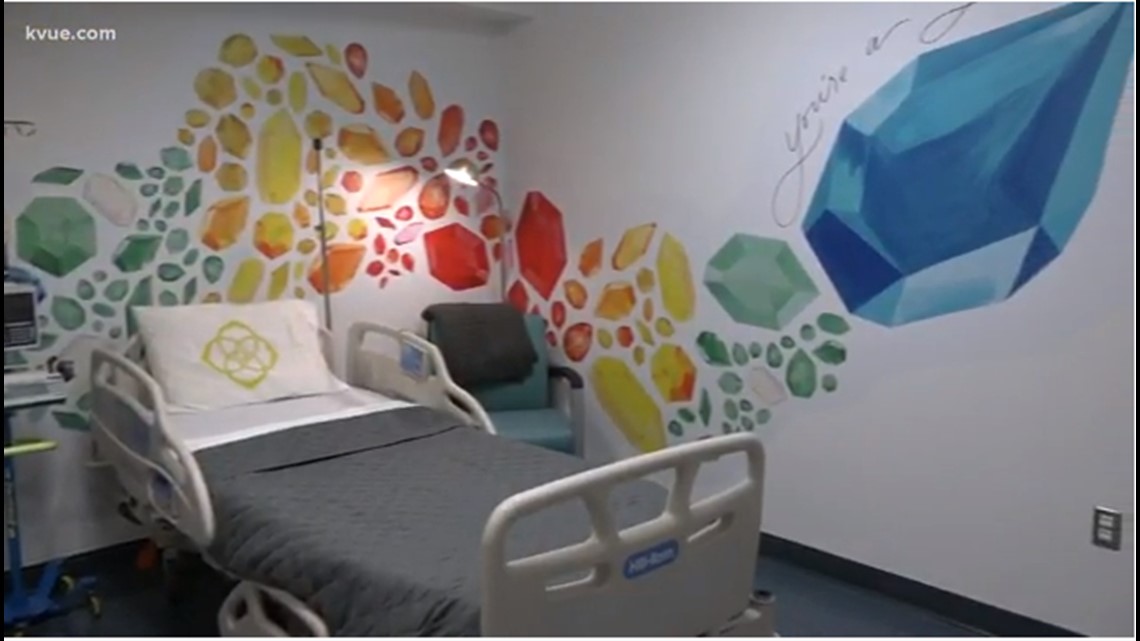 "For us it was all about happiness," said Scott. "You know these kids are going through a really difficult time in their lives and if we can just take a moment for them to not think about what they're doing, that they're going through cancer, that they're fighting something like this, that they can just look at the walls and smile and be happy, that was our goal in designing this room."
"I think it makes the room cheery and bright and um and less frightening and medical," said Clark.
"It makes me feel encouraged and it makes me feel like I can do anything," said Trinity Ebbs, a patient.
Doctors and patients said the remodeled room makes a difference and spreads positivity. It also provides privacy for pediatric patients and their families during treatment.