AUSTIN — Nearly 20,000 people from 49 states and four countries celebrated Thanksgiving at the ThunderCloud Turkey Trot in Austin Thursday morning.
The annual event is the largest five-mile run in Texas and raises money for Caritas of Austin, a nonprofit organization that supports Austin's homeless and low-income population.
Since the event began in 1991, the Turkey Trot has raised nearly $3.5 million for Caritas.
The event features a five-mile run, a one-mile walk and a Kids 1K.
Each year, the organizers select an artist to design the shirt donned by many runners. This year, Mila Sketch won the contest for her design of a turkey gazing over the Austin skyline.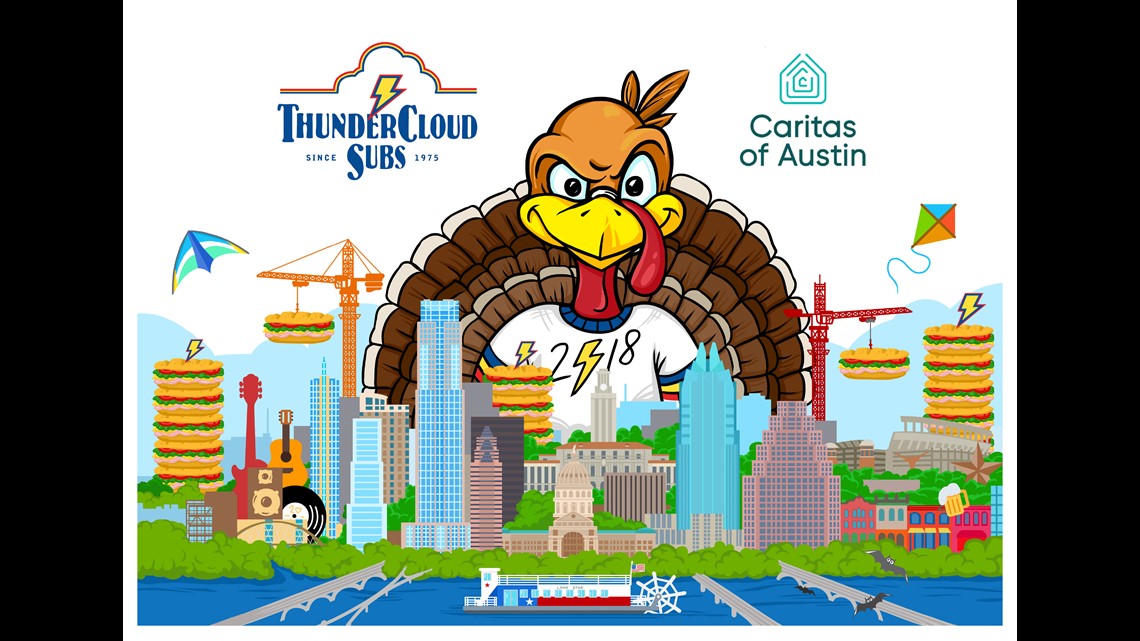 The Ross family said they ran this year because it's a family tradition.
"And a competitive day. I like to beat my mom and my sister," Michelle Ross said.
"I love having the kids home, and this is her thing to do on Thanksgiving," Sandi Ross said.
"I like it because of the fact that eat so much on Thanksgiving," Amy Ross said.
KVUE noticed many families lining up at the start.
"It's a tradition," Noah Rodriguez, who was running with his brother and father, said.
This year, KVUE was a sponsor for the event and had several employees participate.