The video shows the woman in a robe in front of a home on Nathon Scott Way in Manor on Tuesday night. The woman appeared to be in distress, knocking on the door several times. At one point in the video, she can be heard saying, "Stop please, no, no, no."
According to court documents obtained by KVUE, a man, identified as Victor Kouchich, 20, then appears in the video and says, "I'll get the gun, stay there." Kouchich then drags her away and tells her to get in the car, according to police.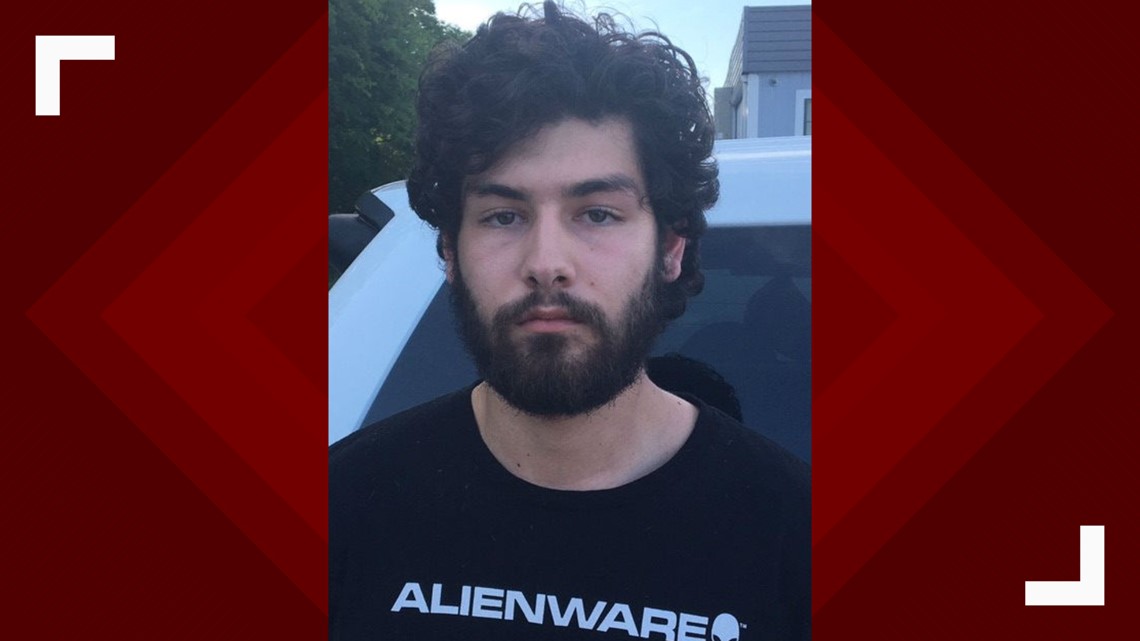 Upon further investigation, police went to Kouchich and the alleged victim's residence, which was in the same neighborhood.
The alleged victim reportedly told police they got into an argument that night and then got into Kouchich's vehicle and drove around.
"[The alleged victim] stated she no longer wanted to be in the vehicle, so, instead of asking him to stop, she abruptly exited the vehicle," police said in an arrest affidavit.
The woman reportedly told police since no one answered the door, she was knocking on and that she "didn't mind" Kouchich taking her back to his vehicle. The woman told police Kouchich took her home after that, the affidavit said.
When police pointed out that the video contradicts what she said, she refused to answer more questions.
But in domestic incidents where the alleged victim and suspect know each other, police said that they can still file charges. This is to protect the victims who sometimes feel pressure to change their stories.
"There's multiple, multiple situations were victims are in fear of what's gonna happen to that person," Manor Police Sergeant Rideau said. "Sometimes they depend on that person, you know, if that's the breadwinner, and victims change their minds sometimes."
Since the affidavit was obtained, the victim has spoken with ABC News, telling them that police came to speak to both her and Kouchich after the incident and deemed them both OK and her safe. She said, "I was located and I am OK."
She told ABC News that she is not abused and that she is not a victim. She also said that police told her that they had probable cause to arrest Kouchich due to the doorbell video and that Kouchich was arrested 12 hours after their interview.
She confirmed that she was in an argument with Kouchich and that she rang the doorbell because she wanted a third person to calm down the argument.
According to online records, Kouchich is still in police custody as of Thursday afternoon.