AUSTIN — Austin's iconic "I love you so much" wall has been cleaned up after it was vandalized Friday night.
The South Congress wall was spray painted over to read, "I sold out."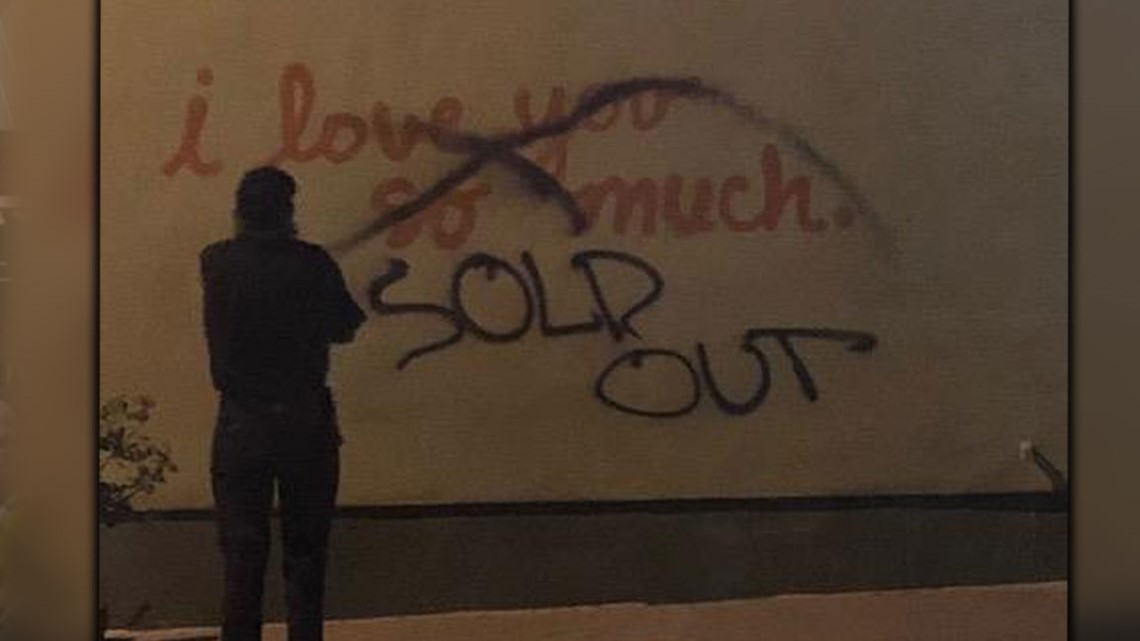 The mural, which is placed on Jo's Coffee, was also vandalized in March of 2017 after someone spray painted across the artwork. It was restored the next day.
The wall has been the backdrop of countless photos posted by both tourists and Austin residents.
The wall was cleaned up Saturday morning.