Travis Bisang lives in the Wells Branch area and is now keeping a closer eye on his dog, Reese, because of coyotes.
"I was driving home around midnight or so and I saw two fully grown, big coyotes sprinting across Wells Branch," said Bisang. "It caught me off guard, I did a double-take."
A viewer in South Austin sent KVUE a photo of a coyote in her backyard just two weeks ago.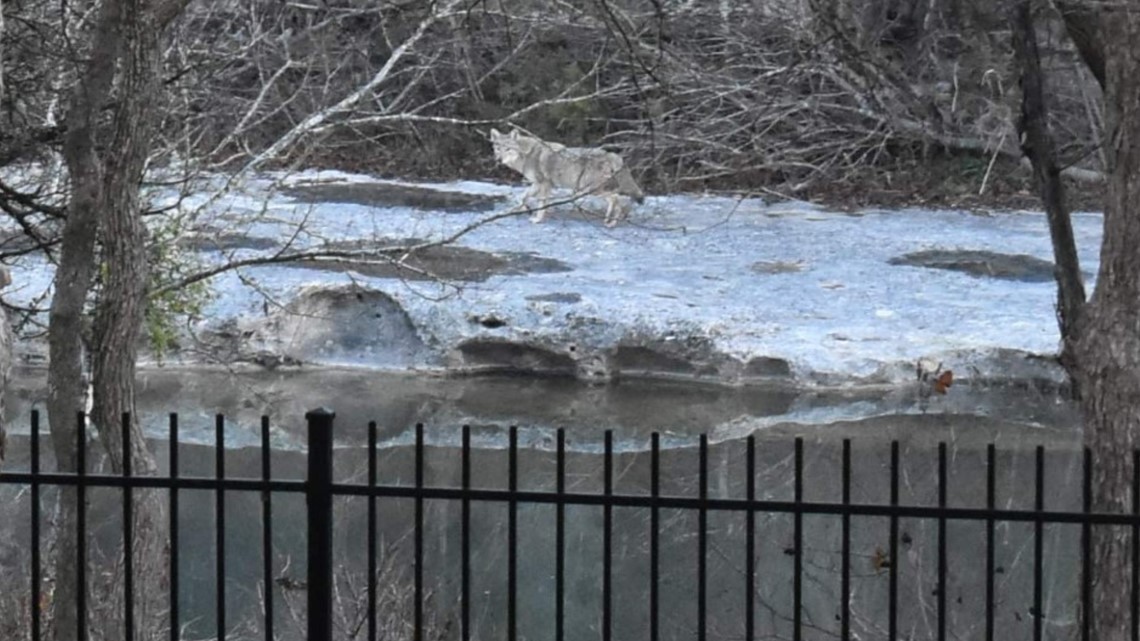 "The majority of coyotes are shy and much more scared of humans than people think," said an Austin Wildlife Rescue spokesperson. "They tend to eat small rodents and birds."
They added that, "It's rare they go after people's pets unless they get desperate."
Texas Parks and Wildlife, along with the Austin Animal Center, is encouraging you to haze coyotes without hurting them if they get too close, which means to scare the coyote away by either making loud noises or throwing non-edible items in the coyote's direction. They said this encourages coyotes to avoid contact with people and pets.
According to Austin 3-1-1, they have received 128 calls about coyotes this year alone.
"Those coyotes are smart, man," said Bisang. "Maybe they will be scared for a minute but they are probably going to have to catch them."
Texas Parks and Wildlife said not to feed the coyotes and to make sure your pets are in the house, inside of a kennel or a covered exercise yard, or within the close presence of an adult, especially at night.