Central Texas — How much rain did you see in your neighborhood?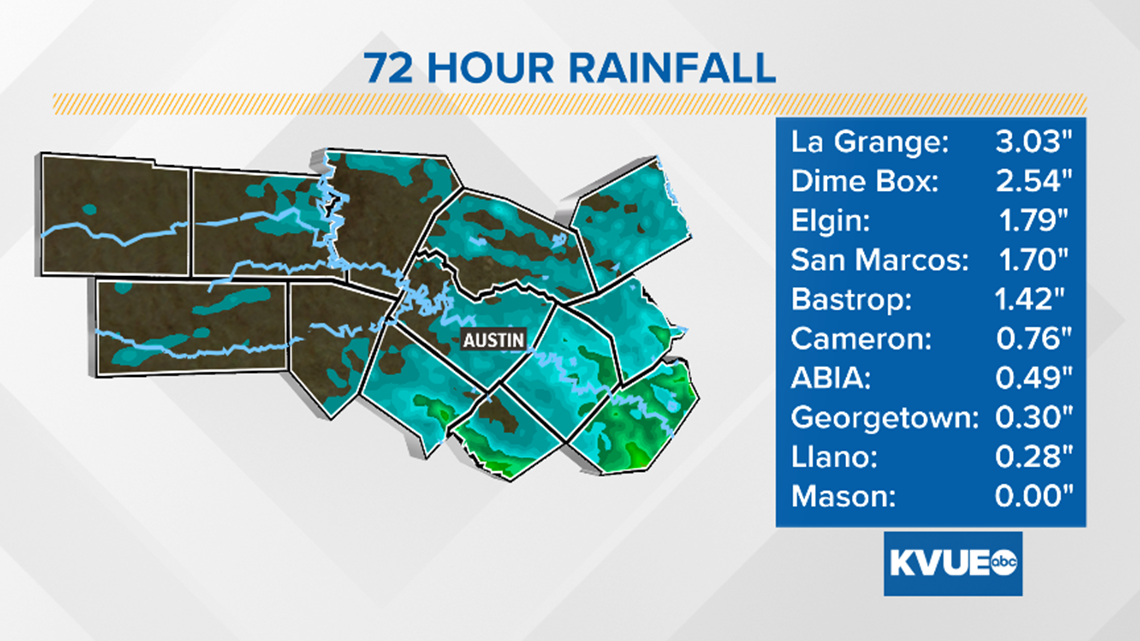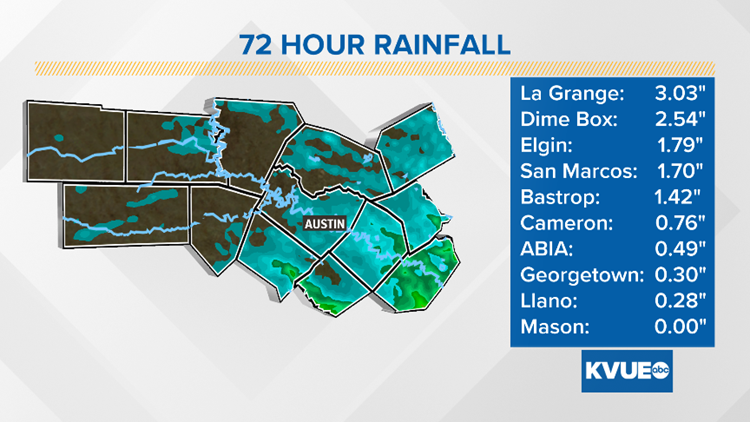 As expected in the last 72 hours, rain amounts ranged from less than a quarter inch in some areas of the Hill Country to as much as three inches of rain in some areas east of Austin.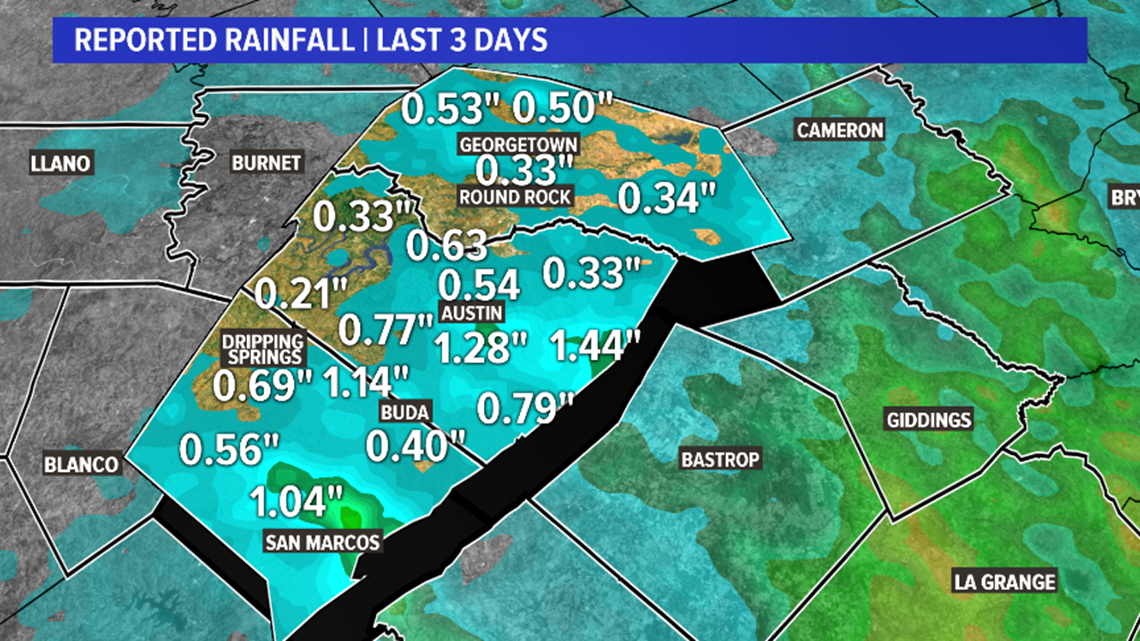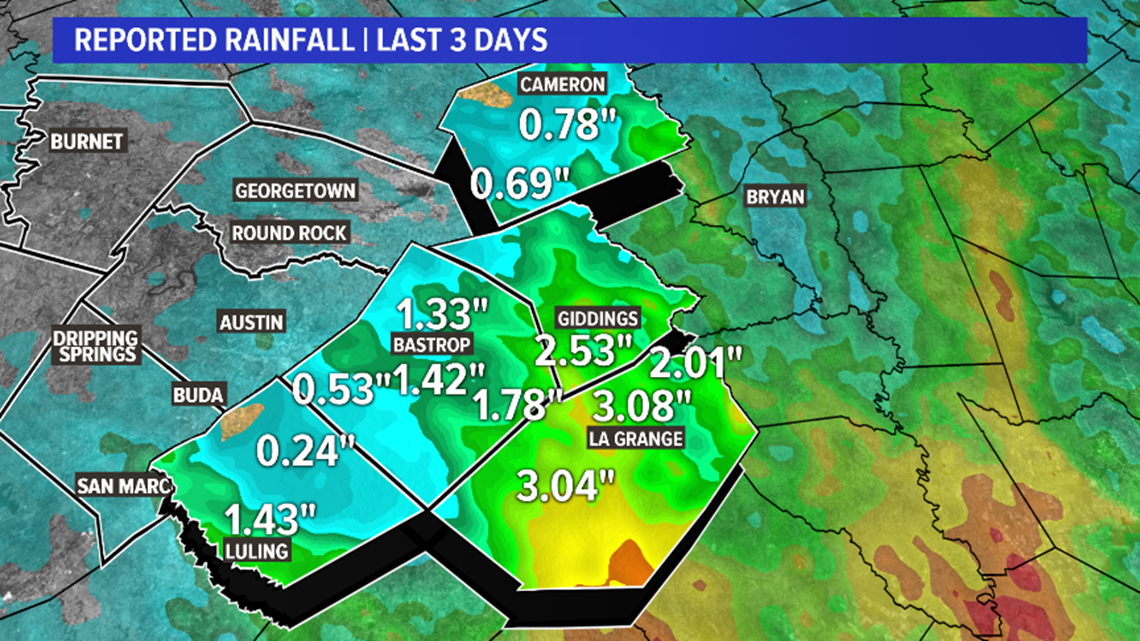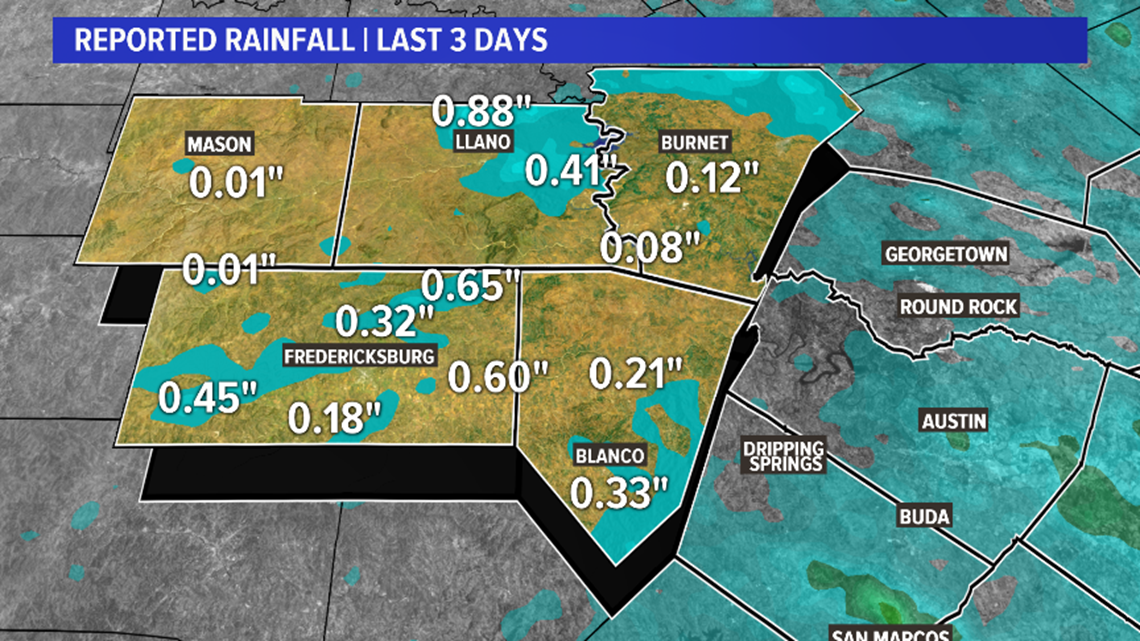 Thankfully, it's just some beneficial rainfall here in Central Texas. However, it was a different story for the Texas coast. Here are some of the rain totals they've received over the past several days: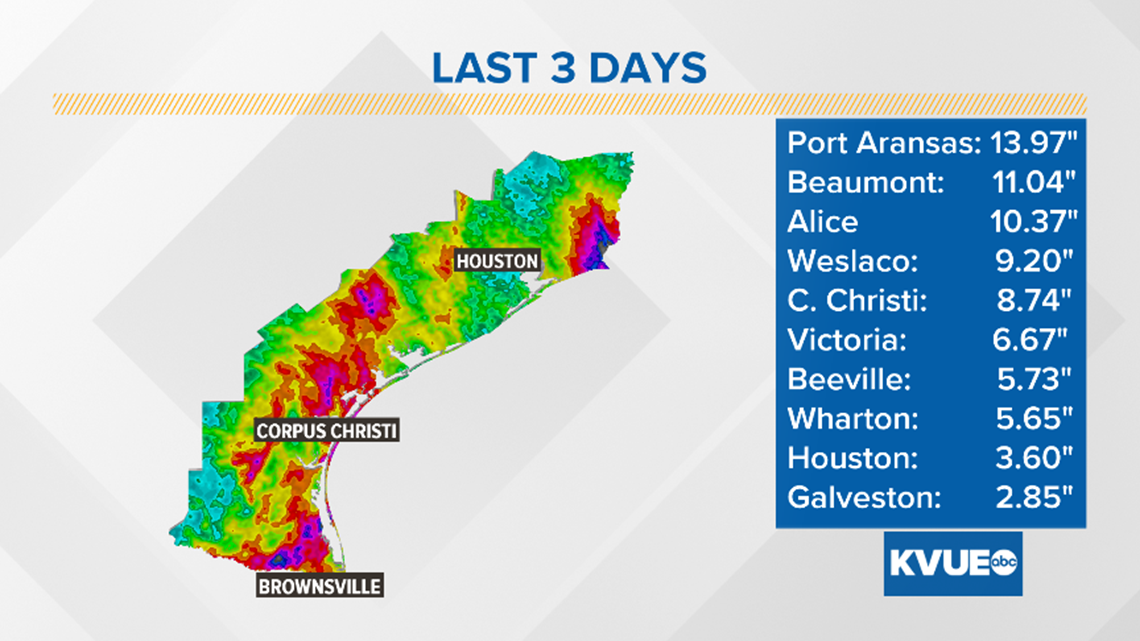 One nice thing about the rain is the cooler temperatures that come along with it. In fact, Austin only hit 80 degrees on Tuesday making it the coolest day since May 4!
Though a bit warmer for Wednesday, eastern counties were stuck in the 70s all day due to the wet weather.