AUSTIN, Texas — More than 200 people will be able to call the Rathgeber Center home in August.
The Salvation Army celebrated phase one of the shelter's completion with a ribbon cutting on Thursday.
The shelter is geared toward helping families with children who are experiencing homelessness.
It's located at Martin Luther King Jr. Boulevard and Tannehill Lane.
When you walk inside, it doesn't feel like a shelter. You see murals on the wall, a community area for people to relax and classrooms that could be used for either the children or the parents. Each bedroom comes with its own private bathroom. There's a large closet for people to pick out clothes if they need them. Outside, there's a large basketball court for the kids to play on.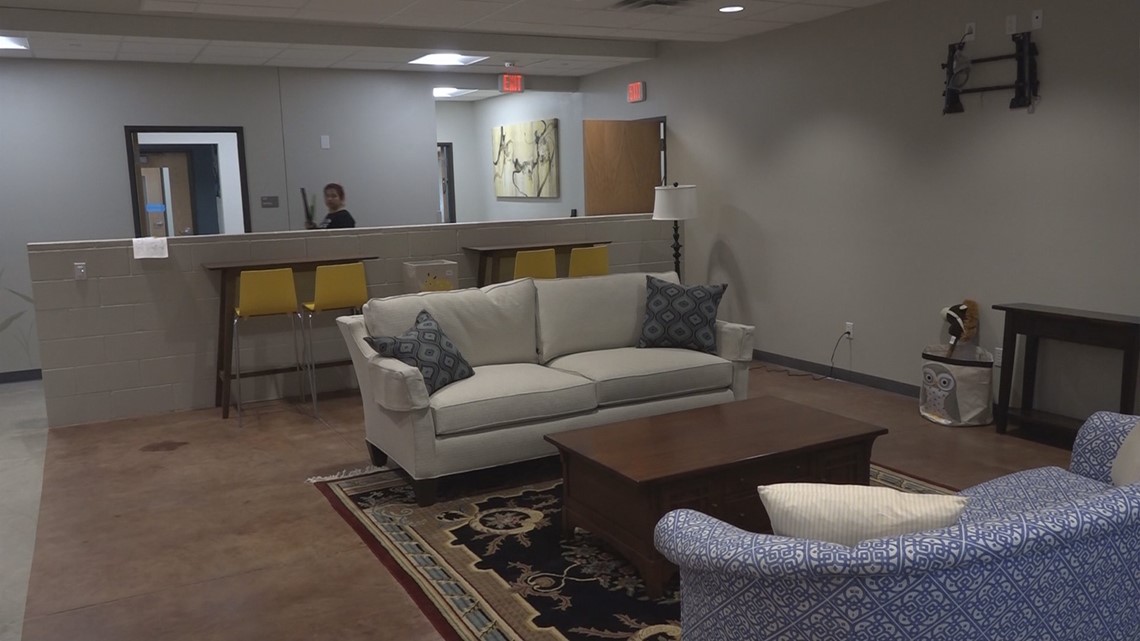 A spokesperson for the Salvation Army said this was all intentional.
"We want to make sure children are growing up in an environment that they don't see themselves living in a shelter, they just see it as a transitional spot in their life for their mother or their father, getting a new career, finding affordable housing," Corey Leith said.
The goal is to help families get back on their feet and find affordable housing. Leith said the Salvation Army has a 75% success rate.
The entire center won't open up until August, but a ribbon cutting and dedication with Mayor Steve Adler took place at 9 a.m. Thursday to celebrate this milestone.
The shelter will coast more than $5 million to operate each year. The Salvation Army is working with the city to find funding, but they're in need of community support to make sure they can open their doors.
"There's an urgent need to move families from the downtown shelter to the Rathgeber Center because we are seeing that downtown is no longer a child appropriate area," Leith said. "Those families at the downtown shelter will be coming to the Rathgeber Center."
If you'd like to donate or find more information, click here.
KVUE's Kalyn Norwood gave us an inside look at some of the areas the shelter features.