AUSTIN, Texas — A contracted crew from the City of Austin Public Works Department cleared out 10 underpasses along U.S. 183 on Thursday morning even though homeless camping is now legal under city ordinance.
"While people at these locations [may] be experiencing homelessness, these are not 'homeless camp cleanups' as has been described by some. These services are focused on removing debris in the ROW [right of way]," said Kyle Carvell, spokesman for the Public Works Department, via email.
The City said they put up notices at all locations 72 hours before the cleanups happened. They removed general solid waste and debris "only directly under bridges in the designated locations," Carvell said.
Timothy Woodworth lives under U.S. 183 near Cameron Road. He stands at the intersection cleaning motorists' windshields for tips.
"I'm on the streets right now, and I wash windows out here. So, if you see us out here, please respect us because we're just trying to make it out here," Woodworth said. "I get by with it. I'm happy."
On Thursday, the cleanup crew took a couch that he was using to "relax comfortably" under the highway.
"They kind-of mess with us a lot over here on the streets because they got nothing else to do," Woodworth said. "Whatever's in their book, and they'll start preaching to us and we'll have to listen to them."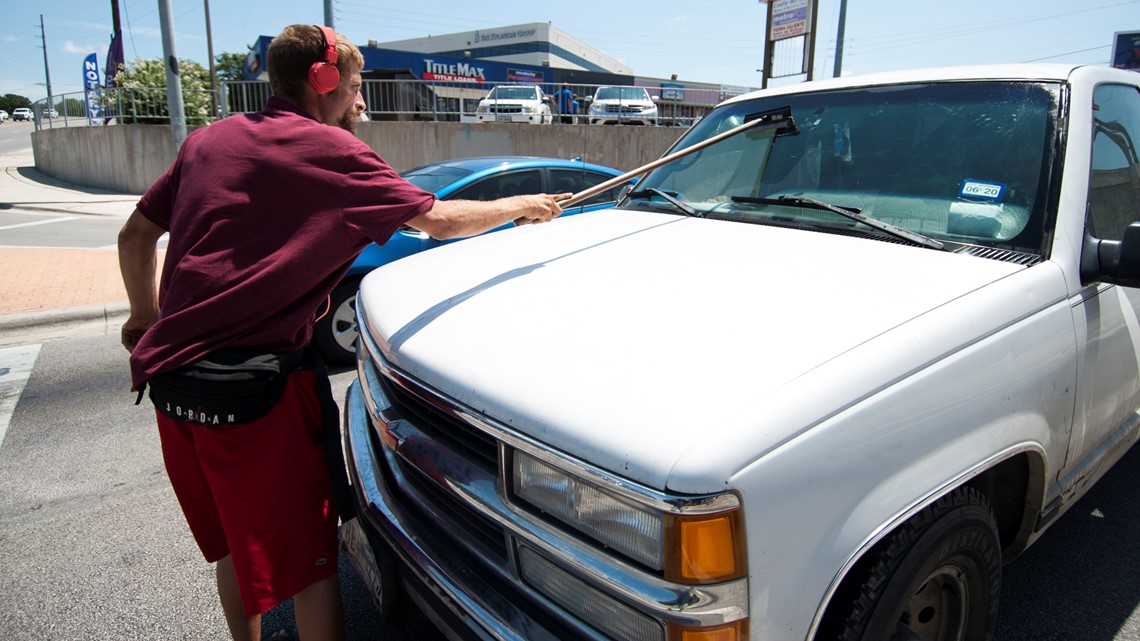 The cleanups happen about every month. Henry Traugott, who lives near 183 and Cameron, said they need to happen more often.
"When they come through and clean up, it looks halfway decent for usually about 72 hours. It usually takes until they start bringing in all kinds of things, and literally start littering, which I still feel is against the law," he said. "After the cleanup, it's much nicer. That area looks much better. We really need that. We need that on a regular basis, if possible."
Traugott said he tries to help the homeless people by offering to take them to resources for housing or other services. He's also given them trash bags and asked that they clean up after themselves.
"I'd love to see everybody get a home. I'd love to find some sort of a place that they could go and become more productive in society as a whole," he said.
PHOTOS: Our Homeless: Struggle on the Streets