AUSTIN, Texas — In a memo sent to Austin City Council members on Friday, Interim City Manager Jesús Garza provided an update on the City's efforts to increase capacity at its shelters for people experiencing homelessness.
Garza stated that ECHO, or the Ending Community Homelessness Coalition, estimates there are more than 5,000 people experiencing homelessness in Austin and fewer than 900 of those people currently receive some form of shelter. He said he has directed City staff to work with community partners to identify resources for longer-term shelter.
As a first step, Garza said the City will create space for an additional 130 people at its Northbridge and Southbridge shelters by shifting rooms from single to double occupancy.
The City also intends to establish one or more temporary shelters. The first of these will be at the Marshalling Yard, a City-owned facility located on Airport Commerce Drive near the intersection of U.S. 183 and State Highway 71. Garza said a portion of the 70,000-square-foot building will be used to shelter people experiencing homelessness. The expectation is that the Marshalling Yard will provide up to 300 additional beds for a period of approximately a year.
Some neighbors, like Elizabeth Pacho, say they absolutely understand the need when it comes to sheltering the unhoused here in Austin. However, the proximity of this warehouse to her backyard concerns her.
"I understand that, you know, we need. It needs to be addressed in the city. But it does make me feel very uncomfortable with it being literally right in our backyard," Pacho said.
Susan Morris is the executive director of the Religious Coalition to Assist the Homeless, an organization that helps fun 20 "direct-care" homelessness groups. She said using the warehouse space for shelter is a great step, but it can't be the only one.
"The most important thing is to offer people a safe place to sleep. But equally as important is to have the case management services necessary to navigate all these systems," Morris said.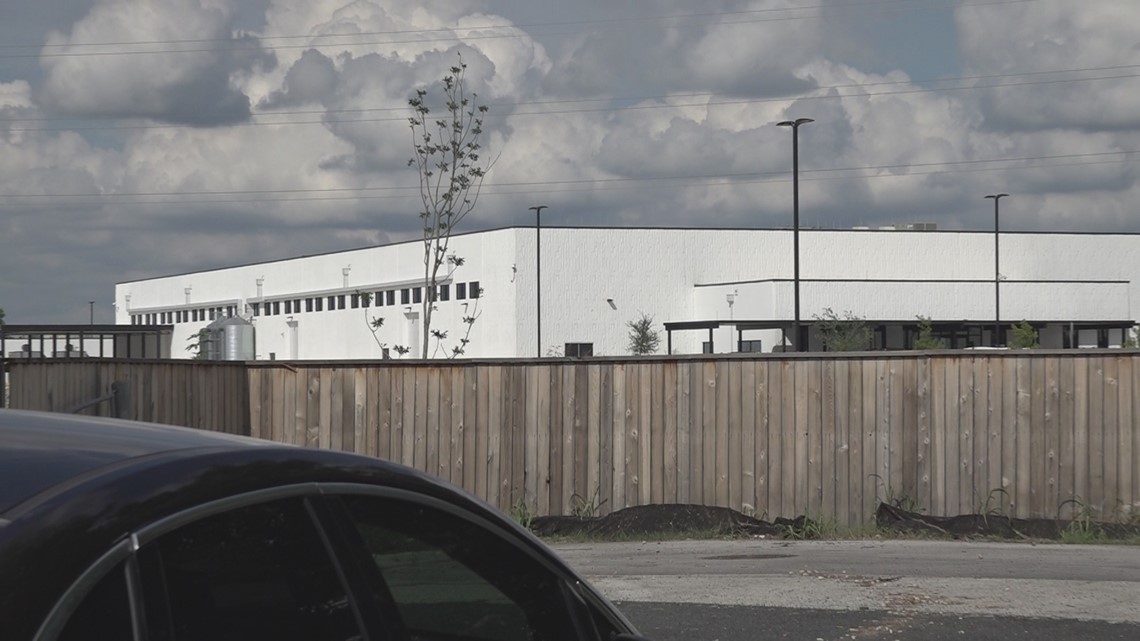 Pacho said she understands the importance of this but has dealt with some issues with people wandering her neighborhood.
"At one point, there was a man that was passed out behind the house laying on some couches. So we've had a lot of things like that. There's been some theft. My truck was actually stolen," Pacho said.
Morris noted that it's important for City staff to be good listeners, saying she has high hopes that this plan will help those in need.
"I have faith in them. And if they stumble or they make a decision that might not be working out, they can correct it as they go along. That's what every organization does," Morris said.
Garza said the City is issuing a Request for Proposal (RFP) to secure a nonprofit social services provider to operate the Marshalling Yard temporary shelter. More than $9 million of unencumbered homelessness funds from the American Rescue Plan Act will also be used to support the shelter.
Garza also stated that the City is working to increase the number of people in Austin who can be housed in Permanent Supportive Housing (PSH) from just over 1,000 to 2,500 by the end of 2024. The following PSH projects are expected to open soon:
Balcones Terrace, which is being developed by Foundation Communities, is expected to open in July. It will have 50 units of dedicated PSH as well as 73 other "deeply affordable units," according to Garza
Espero Austin at Rutland, a 171-unit project created through a partnership between Caritas of Austin and the Vecino Group, will have 101 units set aside for people who have experienced homelessness
Pecan Gardens will be a PSH project for older adults, created through a partnership between the City and Family Eldercare. Renovation on Pecan Gardens started this month, and the development is expected to eventually provide 78 studio units
The City will be hosting informational sessions over the next couple of days for those wanting to learn more or voice their opinion. You can see those details below:
Register to attend an Informational Virtual Meeting
Homeless Shelter Informational Meeting 1:

Wednesday, May 17, from 6 p.m. to 7 p.m.

Homeless Shelter Informational Meeting 2:

Thursday, May 18, from 6 p.m. to 7 p.m.

Homeless Shelter Informational Meeting 3: