AUSTIN, Texas — More than 60 people gathered Monday evening to honor the memory of Heidi Broussard, whose body investigators found in the Houston area last week.
The candlelight vigil was organized on social media by a group of people who were touched by her story and wanted to show their support.
"Just knowing she's from the Austin area and we're similar in age, I just identified with her as a woman," organizer Sarah Stowell told KVUE.
Monday evening's vigil at Garrison Park in South Austin came a few days after investigators Heidi's body at a home in the Houston area in the trunk of a car belonging to her so-called best friend, Magen Fieramusca.
Heidi's baby girl, Margo, was found safe and alive at the home. Ty Carey, Margo's grandfather and the father of Heidi's fiancé Shane Carey, told the crowd at the vigil that the family was going to be reunited with Margo that night.
"[Shane] didn't get her right away, but we went and did what you have to do once the CPS gets involved. We interviewed and everything's fine. She's coming home tonight, and you know, that's the best thing that could ever happen," Carey said.
Carey said Shane cried when he found out the news he would see his 4-week-old daughter soon.
"It's just beyond comprehension to watch your son. You know he didn't do a doggone thing, and you know how much he loved her, and it's just unbelievable," he said.
"I think, in many ways, having a chance to be with others who are hurting, some who didn't even know her but were affected by this tragic story, gives us the place where we can encourage each other and help each other through this," Bryant said.
Among the crowd of supporters at the vigil were some of Heidi's coworkers from Cracker Barrel in Buda, including Marie Castillo and Rachel West.
"She put a smile on everyone's face. As soon as she walked in the room, she just lit up everyone's face," Castillo said.
"The hardest thing for me was feeling all of the emotion of [Heidi's] son. I was there when they told him," West added. "Everybody's been asking me how I am, and I just tell them not OK. I just get up and go every single day."
What happens next is uncertain as the investigation into Heidi's murder continues. But one thing is clear: Heidi's family isn't alone in their mourning.
"We appreciate all the love that everybody is showing. I mean, we really, really do. It's wonderful to see people coming together like this. I know Heidi would love it also," Carey said.
"The family is overwhelmed with grief," said Heidi's mother, Tammy Broussard, said in a statement. "We're getting through as a family. We're blessed with having many of Heidi's friends to help and the Austin and Lake Charles community have been wonderful with their support and kindness and we're very grateful to them."
She also said the family is focusing on taking care of Heidi Broussard's 6-year-old son.
On Monday morning, Fieramusca remained in the Travis County Jail charged with two counts of kidnapping and tampering with a corpse.
People who knew Broussard said she and Fieramusca were friends. Officials said they spoke with her about the search for Heidi Broussard and her baby just days before Fieramusca's arrest.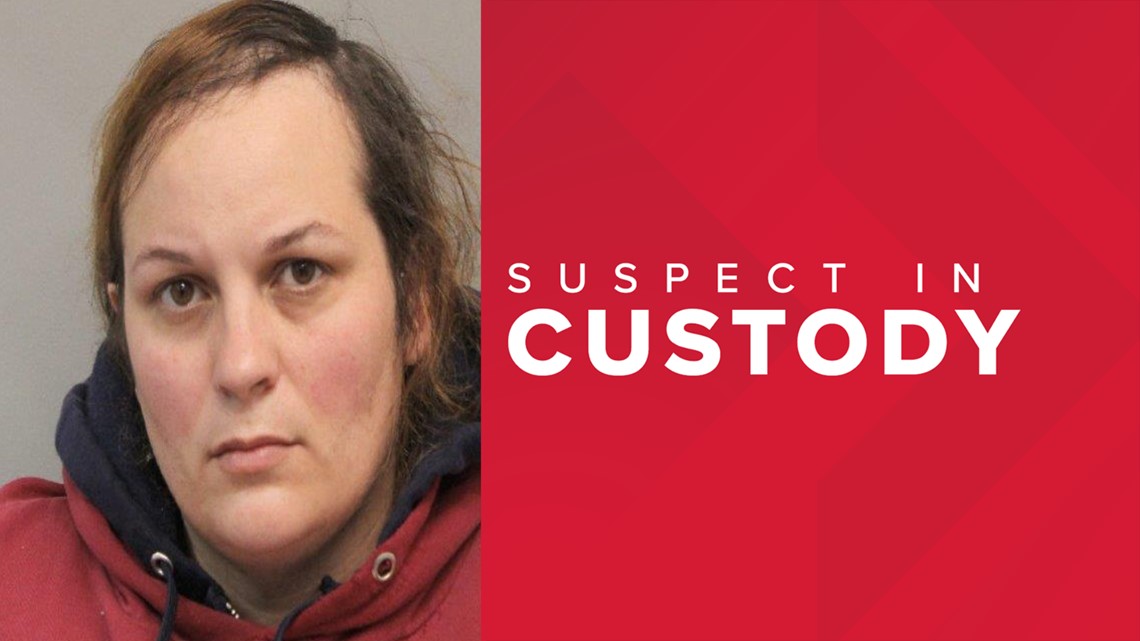 "I can't believe how sincere she sounded," said Tim Miller, founder and director of Texas EquuSearch. "I was just kind of scratching my head, trying to figure out how in the world could this person sound so convincing."
If you could not attend Monday evening's vigil, a larger one will be held in January. Details for that vigil are still being finalized.