AUSTIN, Texas — Nearly 300,000 people are expected to head to Rodeo Austin through the month of March.
One of the new things you can catch this year is the turkey races, and it's right outside the main arena. They race three times per day.
If you aren't a fan of turkeys, you can catch a fan favorite – the pig races. The pigs race for Oreos.
There's even trick riding shows and an experienced trick rope artist.
"[I'm] going on 40 years because I started as a 5-year-old and now I'm 50, that's a long career," said Tomás Garcilazo, a trick rope artist.
Rodeo Austin has been around for 82 years now and for those that need something more traditional, it has that too.
"We are Rodeo Austin, so rodeo is obviously what we do," said Rob Golding, CEO of Rodeo Austin. "We put on 15 nights of pro rodeo. We're a top-five rodeo in the nation, our purse is about half a million dollars to the cowgirls and cowboys that participate."
Golding said Rodeo Austin is also home to the largest carnival in Central Texas, which has about 90 rides.
It's a family-friendly event and you can pet goats and even a camel. There's tons of food such as turkey legs, fried Oreos and funnel cakes.
There are also lots of concerts to check out. The Randy Rodgers Band will be performing Friday and Josh Turner will perform Saturday.
PHOTOS: A look inside Rodeo Austin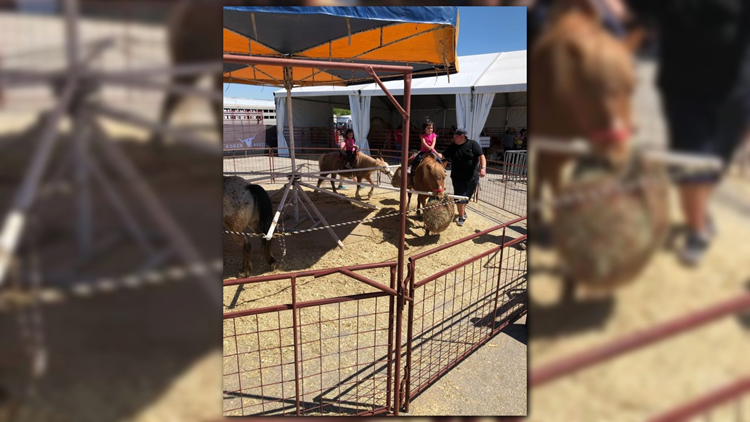 "If you've been here before, you're going to come see something new," said Golding. "If you've never been before, it'll all be new and hopefully you'll come back."
The money raised goes towards a good cause. Eighty-nine cents of every dollar goes to help youth in Austin and to preserve western heritage.
Rodeo Austin 2019 in photos