NEW ORLEANS, Louisiana — The Big Easy can get tricky at times and it is important to know your way around the city so you can have the best possible time.
First off, know the basics.
The Superdome is where the game will be played and is a fun area to hang out, but be sure to go check out the French Quarter.
The French Quarter is where you will find great food and artwork from local artists for sale. This area is where a majority of tourists flock to whenever they come to the city and is rich with history.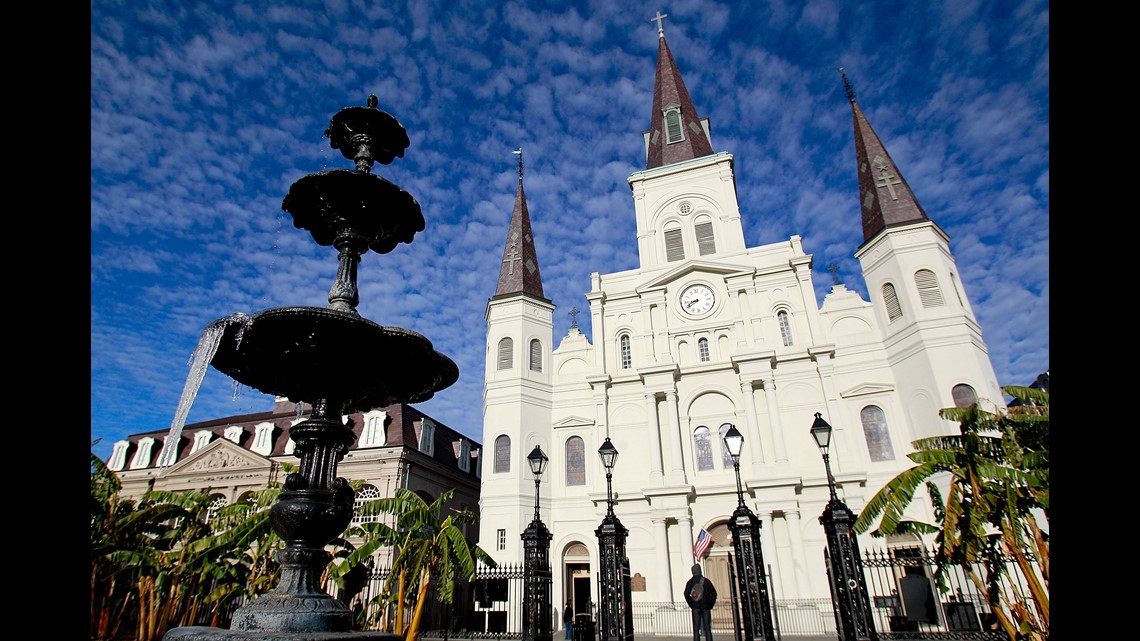 There are a lot of great places to check out in the French Quarter, with the main stop being Jackson Square, where you will see artists from around the city.
Within the French Quarter you will find a lot of great food and one restaurants. Be sure to go to Cafe Du Monde to get beignets and coffee, but be sure to have cash on you when you go. Cafe Du Monde is cash only. There is typically a long line outside, but do not worry, the line moves quickly.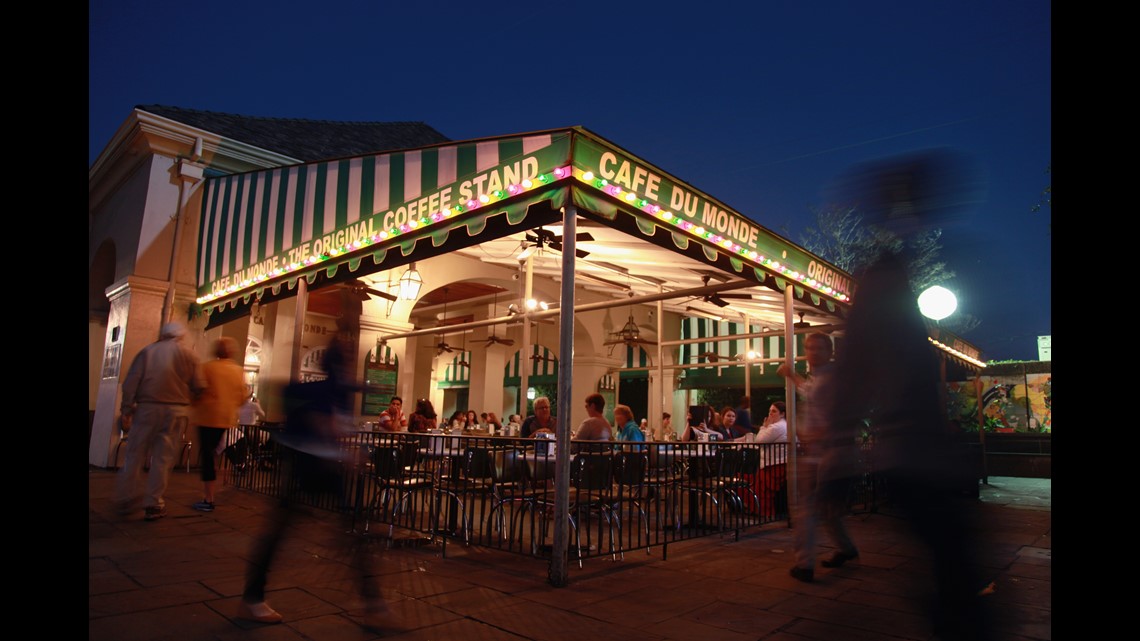 Outside Cafe Du Monde you will find talented street performers. Most play jazz music that will make you want to get up and dance, or at least tap your foot.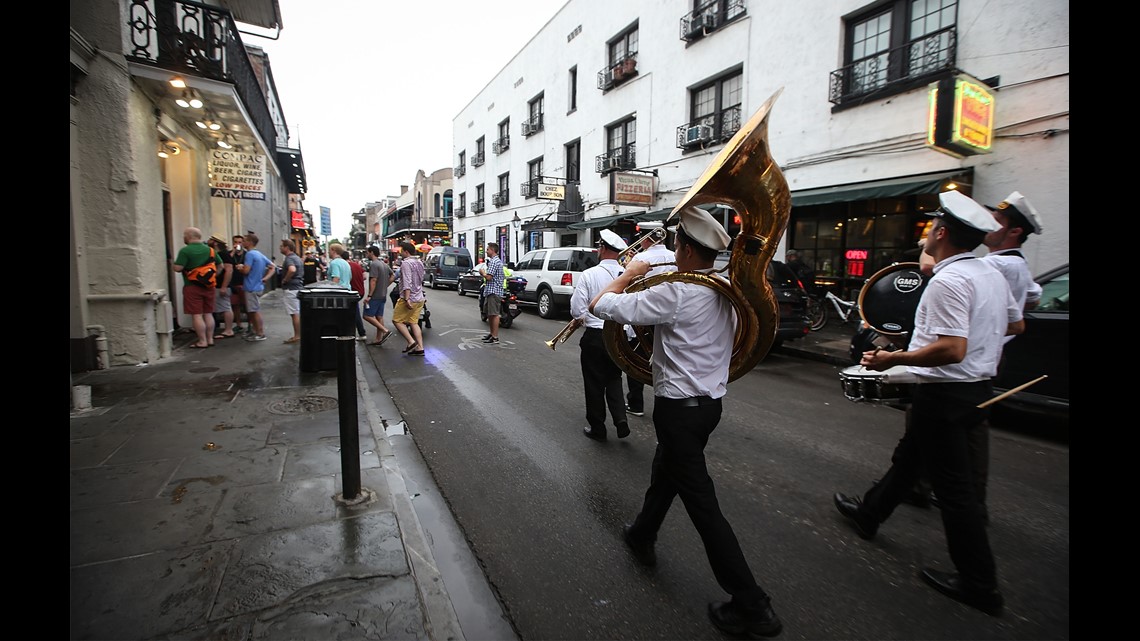 Cafe Du Monde will satisfy your sweet tooth, but if you're looking for something a little more filling, be sure to check out restaurants throughout the French Quarter and order yourself a po boy. This is a sandwich that will fill you up, complete with french bread, mayo, lettuce, tomato, pickles and a meat of your choice. I recommend either fried oysters or fried shrimp on the po boy, but if you want a true po boy sandwich, you should get roast beef.
After you have gotten a bite to eat, you may want to snag some drinks. Many will go straight to Bourbon Street, but before you head there, you should stop at the corner of Royal and Iberville Street at the Carousel Bar located inside of the Hotel Monteleone. This bar rotates slowly while you sip your drink, offering a unique experience.
Have a #SundayFunday at the vibrant Carousel Bar & Lounge. Or, check out our entertainment schedule and plan ahead for your next visit: http://bit.ly/2CRgZ2J
After a few rotations around the room, step off the carousel and up to Bourbon Street. Now, Bourbon Street is somewhere I wouldn't recommend spending too much time, but it there are a few things you may want to check out. First of all, get yourself a Hand Grenade from Tropical Isle. This drink is strong, so don't drink it fast or too many of them. Once you get your drink you can take it with you to walk up and down the street to see street performers and check out the city.
After you finish your hand grenade, head down to Pat O' Briens, also known as Pat O's, to get the iconic New Orleans Hurricane drink in their courtyard.
We say it every year, but we're gonna say it again.... Here's to this being the only type of Hurricane we see this season...
The next stop is well down Bourbon Street, away from all of the partying and is a quieter location. Lafitte's Blacksmith Shop is the oldest bar in America, and the next stop on the list. Lafitte's is unique and my favorite stop in New Orleans at night. This bar is completely candle lit, and in the back is a piano where talented musicians will sit and play. When you arrive you will find a piano covered in candles that lights the room, which looks like an old tavern. You will sit on a bar stool at the piano, which allows you to be able to have a conversation with the musician between songs. The bar is unique and a must see in New Orleans that many miss due to it's distance down Bourbon Street. You can find Lafitte's Blacksmith Shop at the corner of St. Philip and Bourbon Street.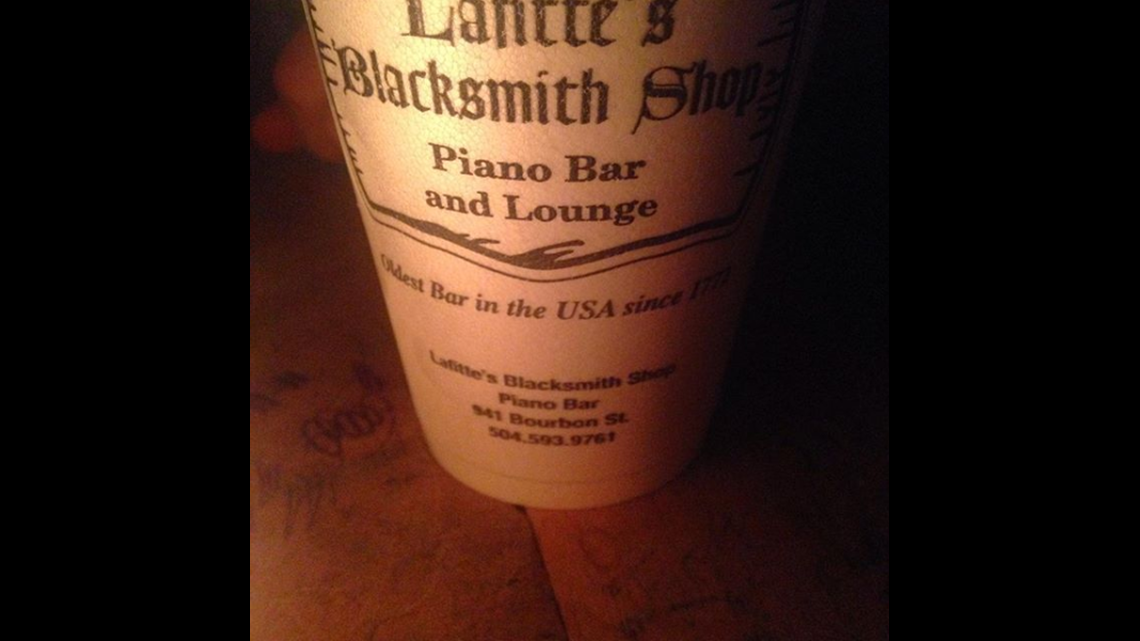 Some will want to stay on Bourbon Street, but there is another street in town where you will find more locals and very talented musicians. Frenchmen Street is a fun street to go to if you are wanting to have a good time, but don't want to be around the wild party scene that Bourbon Street is known for.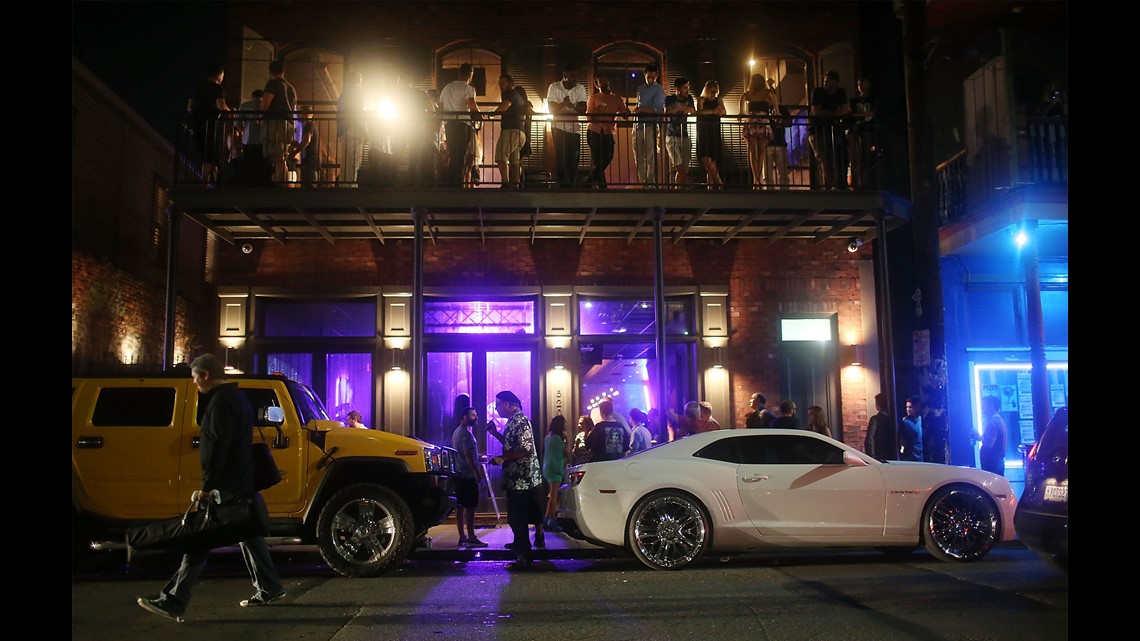 If you're not much for a party at all, well, you are in the wrong city. Often, you will see small parades of people going down the street, following a band. This is referred to as a second line. If you see one, fall in line. Get behind the band and enjoy the music. You will find people dancing and carrying on as the jazz band plays.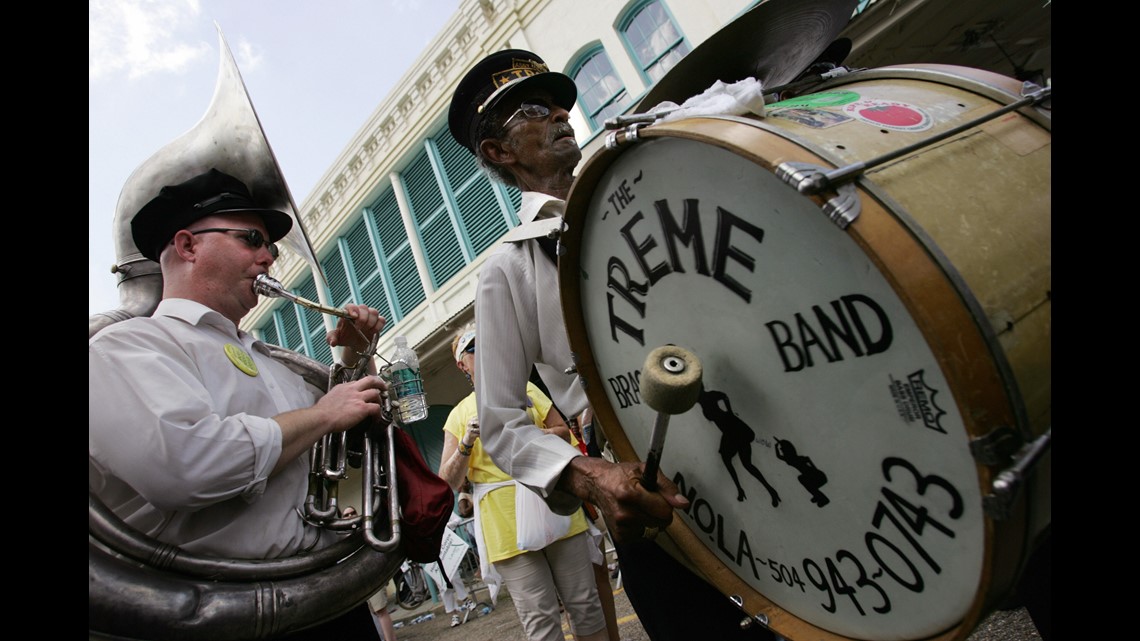 Unfortunately, the Sugar Bowl is a few days short of one of the best times of year to be in New Orleans, carnival season, which starts on Jan. 6. This is the time of year where parades go down the street and the whole city celebrates. Carnival season goes until Ash Wednesday. The day before Ash Wednesday is Fat Tuesday, also known as Mardi Gras. While it won't be carnival season just yet, you will still be able to see some of the floats and get some King Cake while you are in the Crescent City. Stop by Mardi Gras World to see some of the floats on display.
When you enter the Float Den, you're walking right into the middle of Carnival.
After checking out the floats, you will need to get a slice of king cake. Bakeries throughout town should have king cakes, but if you can manage it, try to get a Randazzo's King Cake. Be careful while eating it though, king cakes contain one small, plastic baby inside. The person who gets the slice with the baby, has to buy the next king cake.
Seasons Greetings Y'all!Our holiday hours are as follows:Today, 12/21 until 5:30pmSaturday, 12/22 - 6am to 4:30pm...
New Orleans is a great city, but just like any other big city, there is a bit of crime. Be aware of scam artists throughout the city. If someone says to you, "Bet I can tell you where you got your shoes?" tell them, "They're on my feet." This is an old scam in the Big Easy where you'll be bet money for someone to try to guess where you got your shoes. Tourists will fall for the scammer to look at their shoes and tell them, "they're on your feet." Tourists then typically pay up to the scammer. Just like any other big city, be aware of your surroundings and know that if something seems to good to be true, it probably is.
Have fun in New Orleans and enjoy watching the Longhorns in the Sugar Bowl.