TEXAS — Texas Department of Transportation is getting creative about reminding drivers to be careful on the roads this holiday season.
On Tuesday, TxDOT Deputy Executive Director Marc Williams tweeted images of TxDOT signs full of funny Thanksgiving sayings. One sign states, "Feast your eyes on the road, drive safely," while the other one says, "Gobble Gobble go easy on the throttle."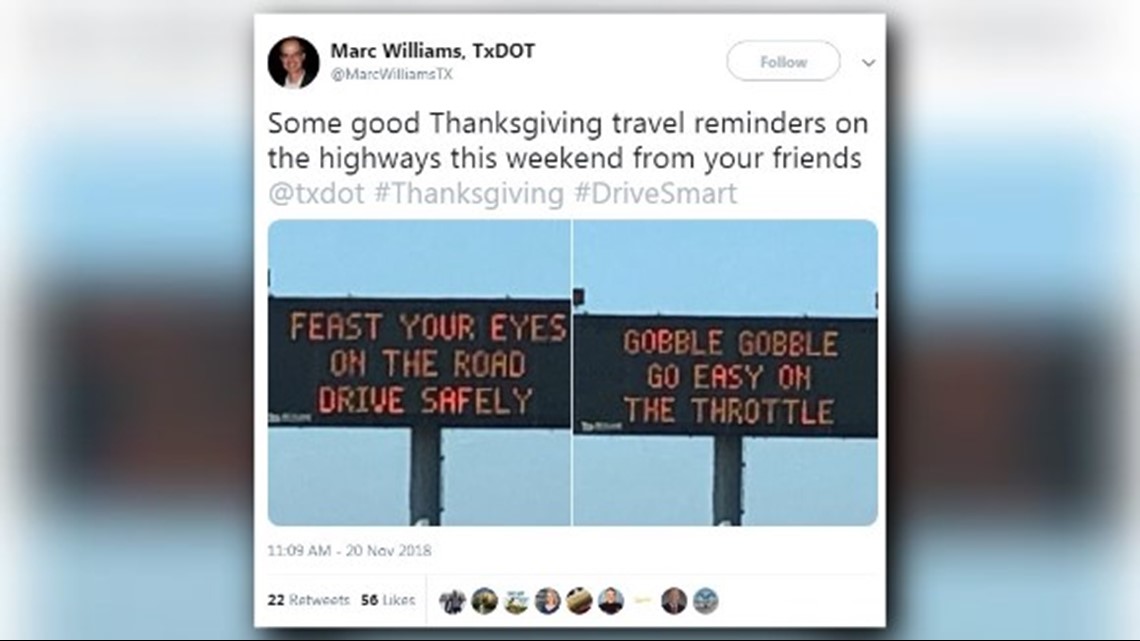 Williams captioned the tweet, "Some good Thanksgiving travel reminders on the highways this weekend from your friends at TxDOT."