CEDAR PARK, Texas — The friends and family of Running Brushy Middle School Coach Adam Shane Ladner are making their voices heard after he was killed in a shooting that allegedly began over a neighborly noise complaint.
On Tuesday, friends and family told KVUE more about the kind of person he was. A family man, a happy person, and a friend to many.
"He's somebody that's just full of life almost like an infectious joy," Jason James, Adam's brother, said.
He said that infectious joy had an impact on everyone he met.
"He built his life around building relationships with people," James said.
A lot of those people were students. Ladner was a beloved coach at Running Brushy Middle School.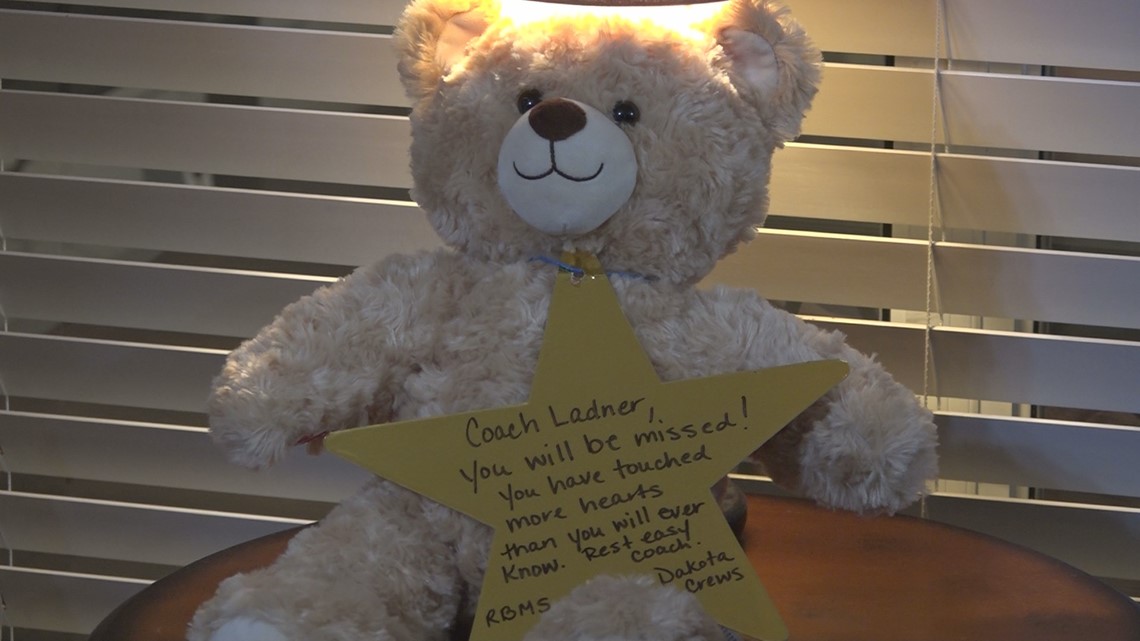 This teddy bear was dropped off at their house by a student. One of Adam Ladner's best friends, James Greenhaw, told KVUE it reflects Adam's legacy.
"It's hard to grasp exactly how much love he gave people ... you think that you know somebody and we already knew he was a great guy – loving, caring, but then you see all the comments, whether it's on social media," Greenhaw said.
Going further than social media, so many people around the community are remembering Ladner.
A verified GoFundMe was setup to assist Ladner's family.
"He considered his friends his family, he considered the kids that he coached his family, he considered the people that he worked with his family," James said.
Now, the family just wants Adam to be remembered.
"So many people that are just devastated by this tragedy," James said.
No word on funeral arrangements as of now.
Below is an extended cut of the interview with James and Greenhaw.