BEE CAVE, Texas — Two former Texas football players and Tennessee Titans are now selling cupcakes.
It's the sweet smell that draws you in. From traditional favorites like red velvet to more adventurous options such as "mint to be merry," the Gigi's Cupcakes in Bee Cave serves them all.
PHOTOS: Former UT players become owners of cupcake shop in Bee Cave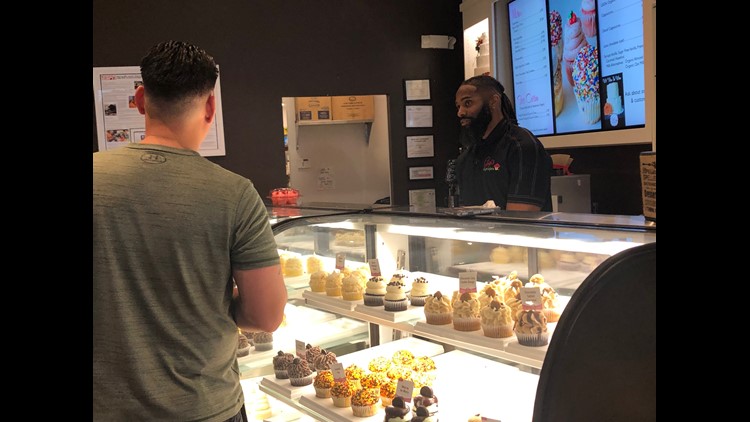 But it may surprise you that person behind the counter and in the kitchen is former professional football player Michael Griffin. He spent his college career playing for the Longhorns and recently retired from the Tennessee Titans.
"It's just like when you play football, the repetitiveness allows you to come in a knock it out quickly," said Griffin."
Now this former safety is taking on a new position.
"I call myself the head baker," said Griffin. "I can put out large quantities of cupcakes."
Griffin isn't the only pro player in the business. His co-owner is Tennessee Titans' Brian Orakpo.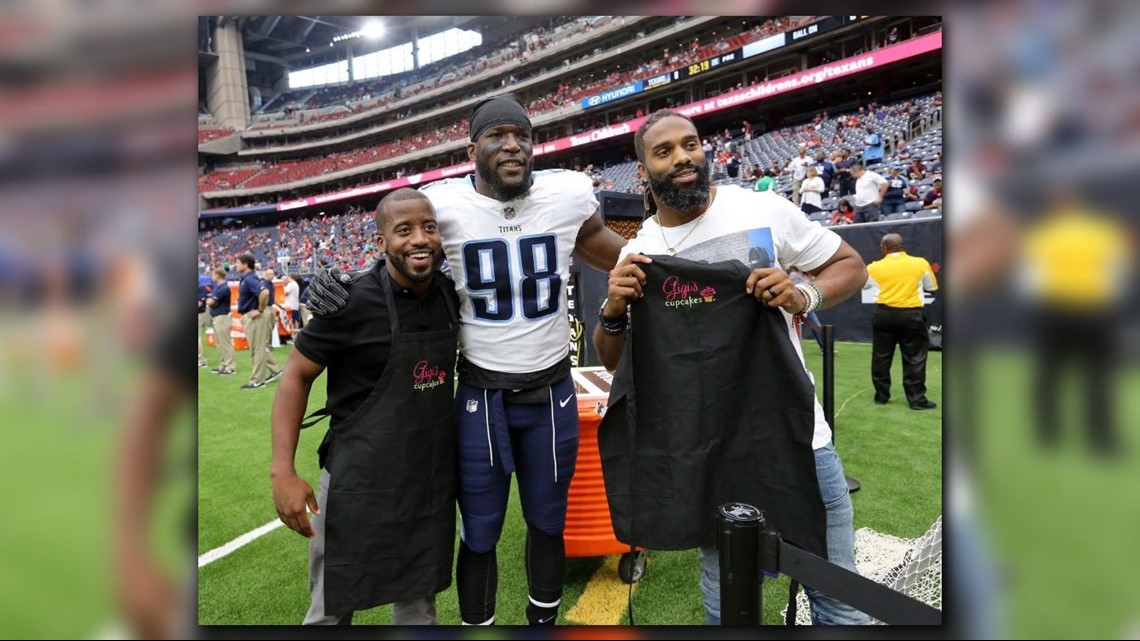 On the field, he's a linebacker but in the kitchen he's the decorator.
"He has a stance to sack the quarterback put he also has a stance to decorate the cupcakes," said Griffin.
They, along with childhood friend Bryan Hynson, are all franchise owners of Gigi's Cupcakes. Griffin said he and Orakpo knew they needed a plan for life after football. But, why cupcakes?
"We didn't want to just jump out with something we were unfamiliar with," said Griffin. "This was something simple. We looked into what do people require, need or want no matter what the situation may be and one thing we realized is no matter what everybody had a birthday every year and people always celebrate with cupcakes."
This was a business they enjoyed visiting in Tennessee, now they've brought it to Austin.