AUSTIN, Texas — Three people were displaced after a fire at a three-level duplex near MoPac and 2222 on Saturday night.
The Austin Fire Department said the fire at 5605 Highland Crest Drive was burning through the back side of the duplex, extending to the attic.
All occupants have been accounted for.
The fire caused a partial structure collapse and firefighters had to go defensive. The duplex's clay tile roof and fully involved attic made conditions too dangerous to enter.
While the fire was knocked down, it continued to burn, according to Austin Fire Department. Its location on a hillside meant there was limited access.
Firefighters stayed on the scene overnight.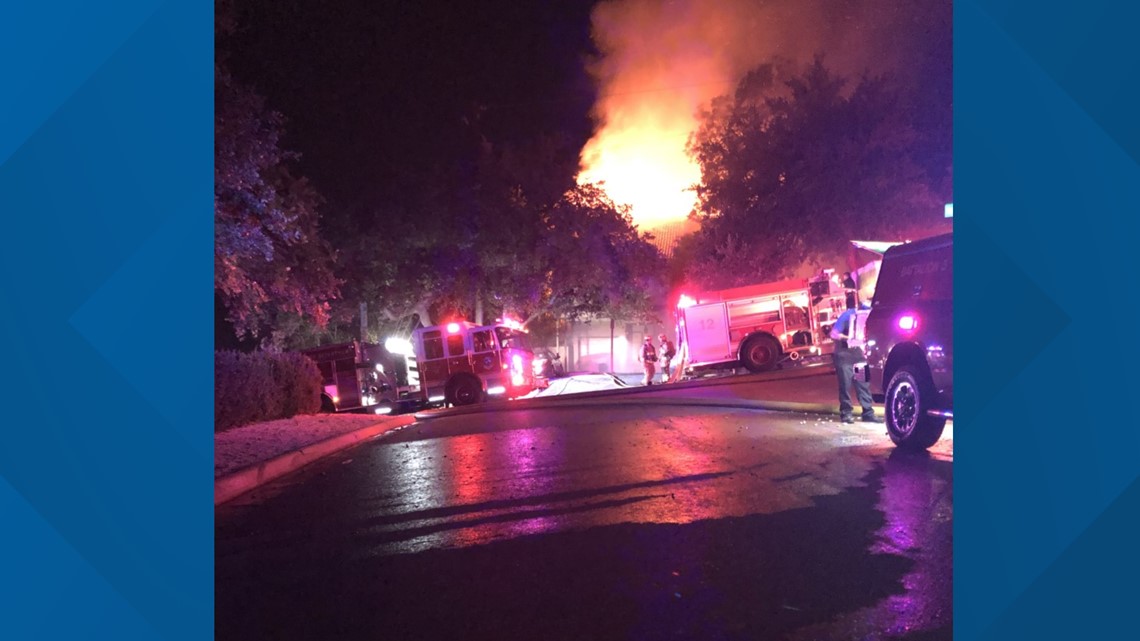 The cause of the fire was deemed to be accidental – it started on the balcony where occupants were both smoking and barbecuing.
The estimated damage to the property is $450,000.