MANOR, Texas — Hundreds of people went to the funeral of Air Force Veteran Joseph Walker, who didn't appear to have any family. But, it turns out he did, and they're confused as to why he had a second one.
Walker's great-niece, Dana Williams, said he died from cancer and they already held a funeral for him back in December.
She thought he was buried weeks ago, but turns out he wasn't buried yet. When she saw the service on Monday, she was grateful for the community's support but she was also heartbroken because she said he was far from being alone.
"He's not alone," said Williams. "He has a surviving brother, two surviving brothers, he also has two surviving -- a niece and a nephew -- and my mom has six children."
Williams said Monday's funeral service, as nice as it was, left them blindsided.
"We had already had a service for him, so it was kind of shocking to see another one," said Williams.
They had no idea it was going to held.
"I'm very emotional about it," said Williams. "It's just very heartbreaking. I'm very upset, I'm very angry that our uncle was laid to rest again and none of his immediate family was there."
Williams said they would have been there if they'd known and the last thing they heard from the funeral home was about payments to be made.
"There was no communication," said Williams. "All I got from them was one phone call about a payment. I don't understand why they wouldn't try to reach us. They have all of our phone numbers."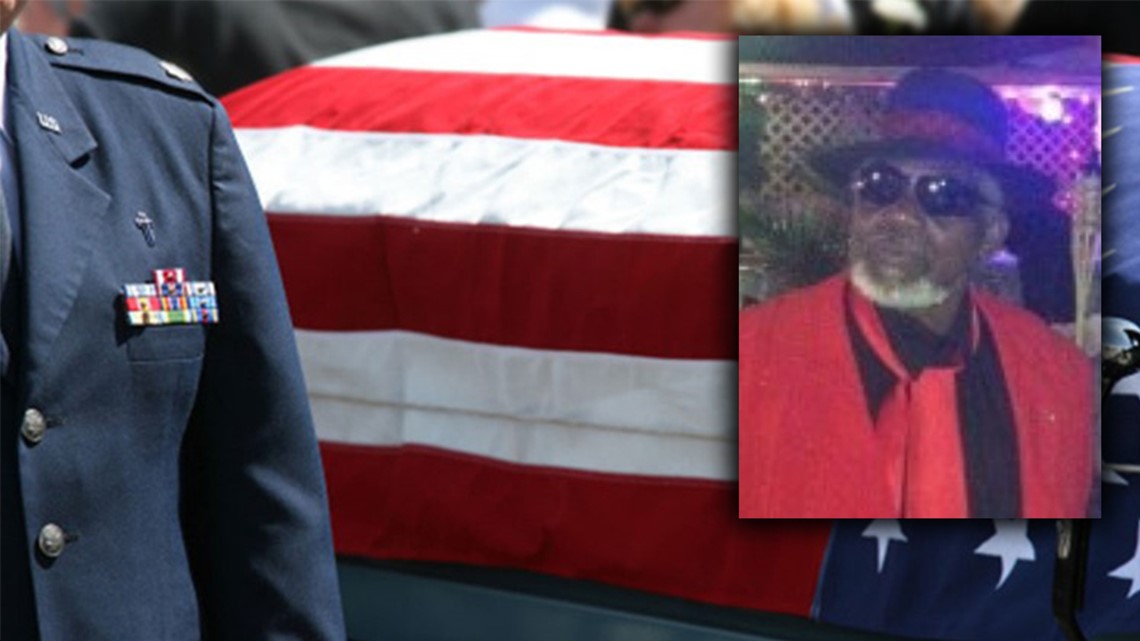 She said her uncle was the one handling the payments and if there was a problem that delayed Walker's burial, that problem wasn't communicated to her. They're now left with questions and Williams said she's grieving the loss of their family member all over again.
"Why did we have to be so alienated," asked Williams "Why couldn't we be there? I love my uncle and I miss him dearly and I just ... I feel like we let him down today because we were not there."
The funeral director at All Faiths Funeral said they tried several times to contact Walker's brother, but didn't hear back from him. They realized Walker qualified for a veterans burial plot and they said that they did what they needed to do to bring him closure.