Austin-based designers The Butler Bros have a breakdown of their logo. They decided to keep Austin in the name because the firm's founder said the name "Austin" is a brand in itself.
Eleven leaves on the logo represent eleven players, the green represents how vibrant the city is and two live oaks represent the city and the club.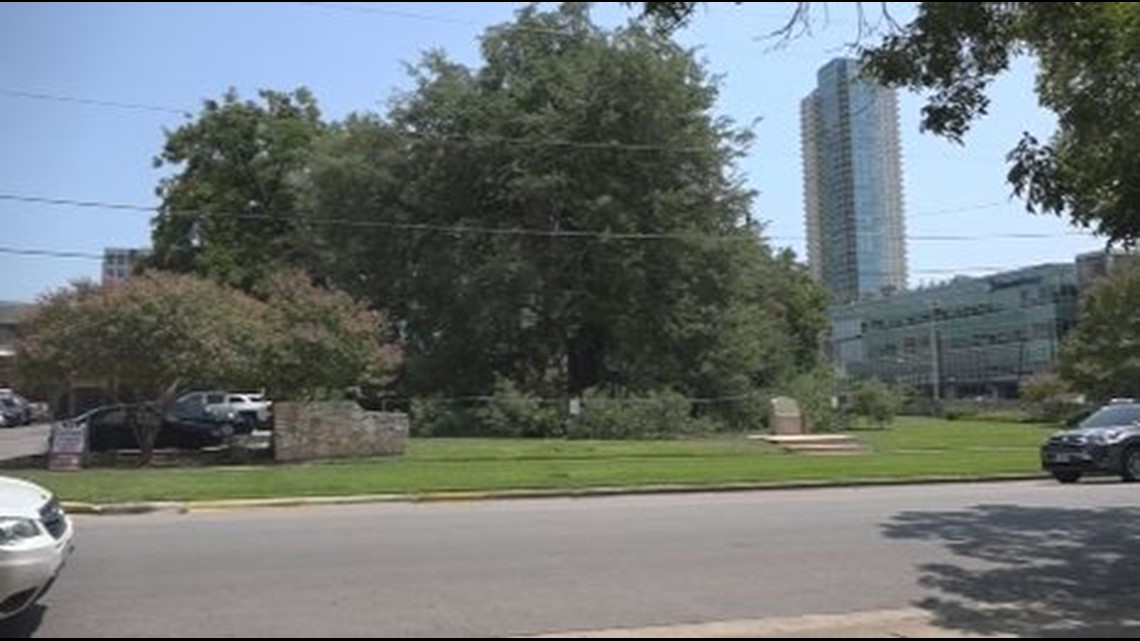 "The intertwining oaks were inspired by 'Treaty Oak,'" said The Butler Bros founder Adam Butler.
Austin's live oaks are some of Austin's most historic features. That is especially true for the "Treaty Oak," situated between Sixth and Fifth streets on Baylor Street surrounded by some new developments downtown.
It is Austin's oldest tree -- 500 years old, according to the Parks & Recreation Department.
A plaque commemorates that it was under the ancient tree where Stephen F. Austin signed a treaty with Native Americans.
The tree that exists today is not nearly as large as its former self, due to a man who poisoned the tree in 1989.
"Treaty Oak has a young tree planted underneath it to support its recovery and growth," said Butler. "Trees share resources in the same way a city and a club coming together can share resources."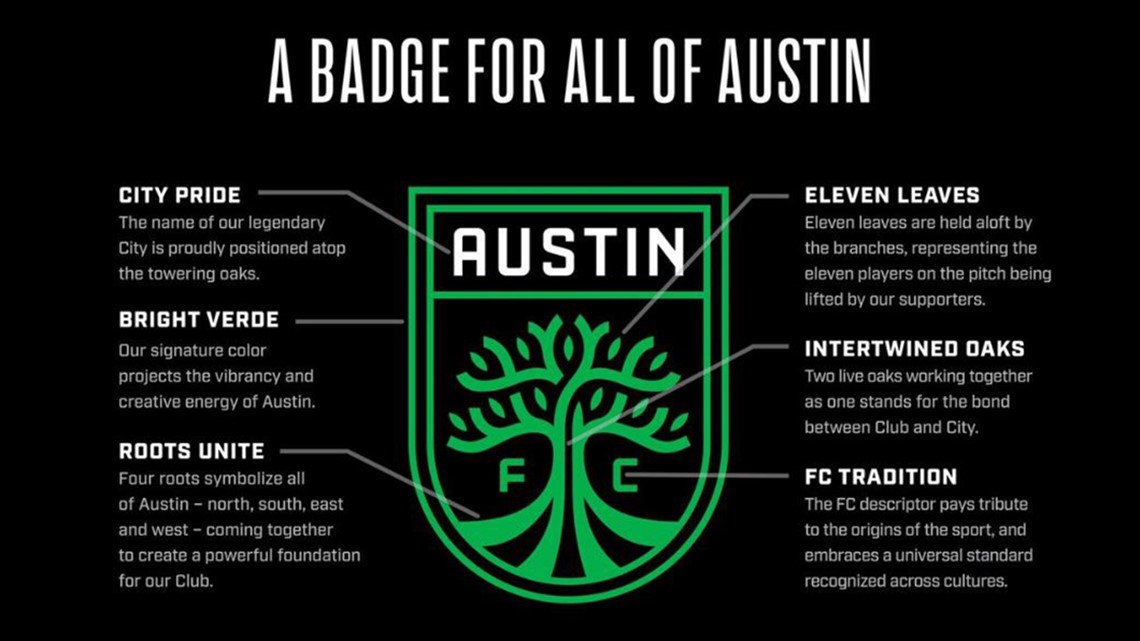 Butler's firm wanted something different for a logo.
"Someone could say, 'Yeah, that's Austin, that's an armadillo, that's a guitar,'" said Butler. "These are the things we already associate with ourselves. And they've gotten played. They've been played. There's nothing wrong with them. They're true. But we're thinking of doing something that will stand the test of time."