AUSTIN — In court Friday, a former lieutenant with Austin Fire pled guilty to invasive visual recording and learned that he must surrender his firefighter license.
Lt. James Baker will serve five years deferred adjudication. He also must surrender his firefighter license. Attorneys for both sides are still discussing restitution. Formal sentencing for Baker will come on Nov. 2.
The Austin firefighter who was allegedly recorded while she showered at work came forward for the first time just days before he pled guilty. Kelly Gall allowed KVUE to identify her because the man who admitted to committing that crime, Baker, has struck a plea deal.
Normally, KVUE does not name victims of crimes of this nature. But with her permission, Gall is allowing us to use her name and show her face for the first time.
She wants everyone to know that Lt. James Baker, who was charged with invasive visual recording, deserves more than what's on the table.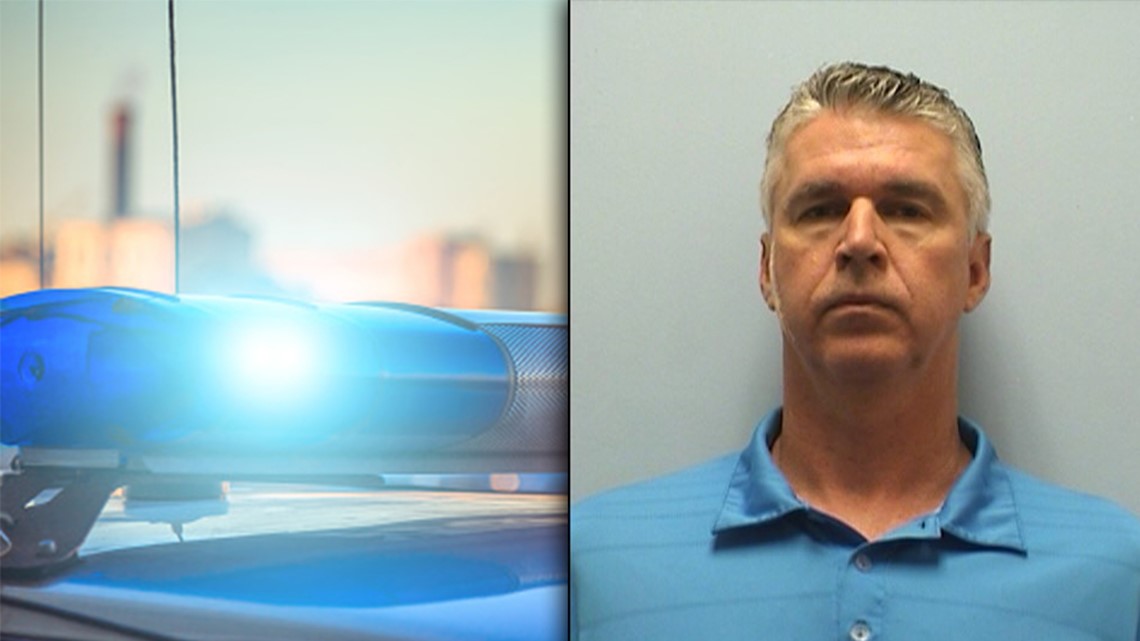 Friday morning at Baker's hearing, more than a hundred firefighters and friends of Gall showed up in support of her. Many were also frustrated with the plea deal, including Austin Fire Association President Bob Nicks.
"We think it's ridiculous and things have to change," Nicks said. "If we can not get a prosecution with that sort of evidence for that sort of crime, how can any female in Travis County expect to get a good outcome in a trial in Travis County if this is the case?"
Referring to the deal as a "probationary slap on the wrist, Nicks said there is no question Baker should have a felony on his record.
"I think the district attorney believes in earnest this is the best she can do, and we believe in earnest, that's just not good enough," Nicks said.
We now know that female firefighter is 45-year-old Gall, a 16-year-veteran of the Austin Fire Department. And at one point, she was good friends with Lt. Baker.
"...close friend and supervisor and he's basically getting a hand slap," said Nicks.
That hand slap Nicks is referring to is the deal Baker's attorney worked out with the Travis County District Attorney's Office.
In exchange, Baker's attorney, Larry Sauer, said his client has pled guilty to invasive visual recording Friday -- a charge that usually carries up to two years in state jail.
Nicks said many firefighters are upset over this deal because the evidence was there.
"He was caught doing it, it was videotaped, he confessed to Kelly. If we can't get some sort of conviction with that sort of evidence, then what chance does any female get in any harassment case adjudicated in Travis County," asked Nicks.
Xochitl Chafino is a fire specialist for AFD and considers Gall a friend and fellow firefighter. She said this situation hits close to home.
"As another woman in the fire department, we need to support each other," Chafino said. "That's our house, and for something to happen like that, we wanted her to know that we're behind her and we're here for her."
Greg Harris is also an Austin firefighter and has known Gall since she joined the department. He said he hopes their gathering and support today sends a message to the Travis County District Attorney's Office.
"It sends a very bad message to females in the county," Harris said. "We're letting the DA know we're not going to forget, OK? We are not happy, and we will let them know that in a bunch of different ways."
In September of last year, Both Gall and Baker worked at Central Fire Station One on Fifth Street in Downtown Austin. Court documents state that's where Baker hid a recording device and videotaped while Gall showered.
"We may not be able to get this case adjudicated the way we'd like to, but we can certainly show up and stand in support of the victim," said Nicks.
Baker's attorney said his client has accepted responsibility. Sauer said this isn't a slap on the wrist and that his client will no longer be a licensed firefighter or paramedic.
Margaret Moore, the Travis County District Attorney, said "this office does not enter into plea negotiations without careful deliberations and intense scrutiny of the facts of each case."
Moore said her office understands Gall is not happy about the plea offer, "but our charge is to see that justice is done."
"Mr. Baker has no criminal history; he submitted to an evaluation by a psychologist regularly relied upon by the State, who concluded he was at low risk for re-offending."
KVUE also reached out to the District Attorney's office to discuss the deal, which can't comment because this is a pending case.