AUSTIN, Texas — Attendees watching the IndyCar Classic race at the Circuit Of The Americas (COTA) on Sunday, March 24 got a special treat during the National Anthem.
According to the official COTA schedule, there was an "aerial display" set to happen right after the National Anthem began.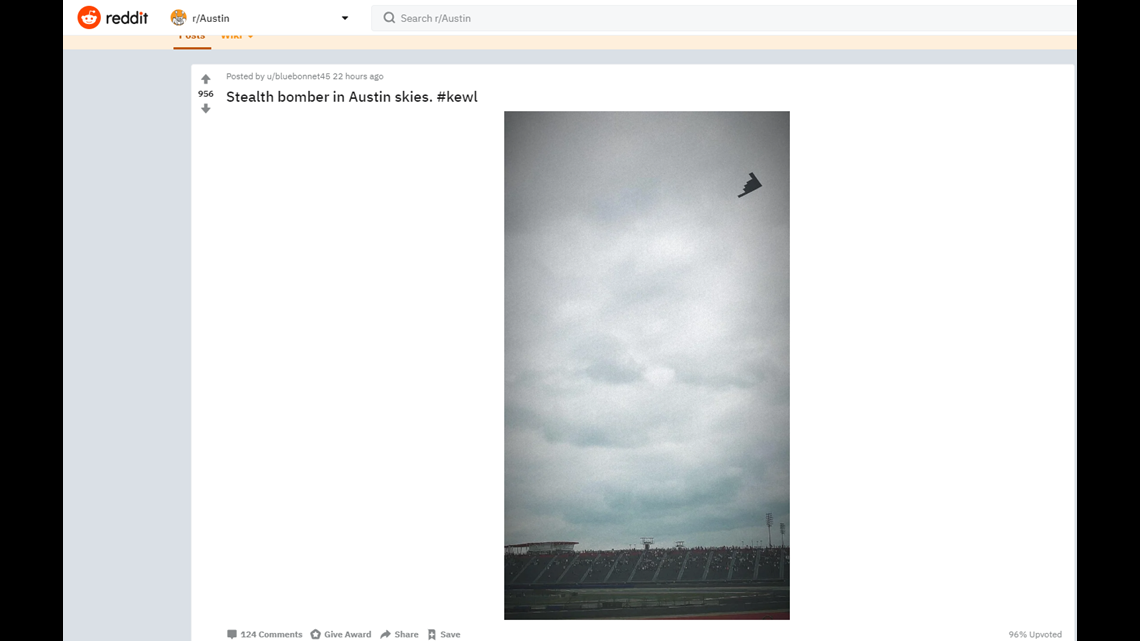 The Northrop B-2 Spirit, also known as the Stealth Bomber, is a strategic bomber with stealth technology. It has a crew of two pilots, and there have only been 21 B-2s ever delivered to the Whiteman Air Force Base in Missouri since December 1993.