AUSTIN -- The developers known by shoppers for the Domain, North Austin's popular retail and living destination, are expanding their footprint for the first time to San Marcos.
Springtown Center, once moored by former flagship tenant Target, is now largely vacant. That will all change within the next 30 months, if Buck Cody of Endeavor Real Estate Group's projections come to life.
Cody said they do not have new tenants lined up yet, but are looking at a combination of national, state, and local businesses.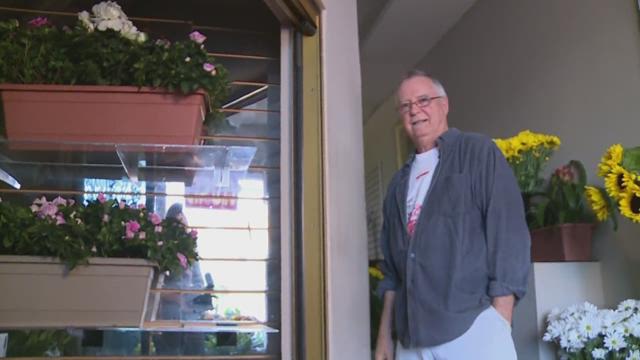 Fractured ownership and restrictions on which businesses could go where hurt previous generations of development, Cody said. But now that the entire property is under Endeavor, he said the old rules can be done away with and new development can begin.
Cody expects the strip mall will be redeveloped with a more "modern and hip" look. But rather than echoing the upscale, mixed use growth of The Domain, he says this project will be purely retail; more reminiscent of projects like Sunset Valley Homestead on Brodie Lane or Southpark Meadows in South Austin.
"We build projects we're proud of," said Cody. "Right now [Springtown is an] eyesore for the front door of a very vibrant , growing and wonderful community."
Factors such as proximity to the interstate and downtown San Marcos were selling points for the real estate group, as was the student body of Texas State.
"Even we didn't realize here almost 37 thousand students on that campus," said Cody. "We're going to wake up and there's going to be 55 thousand students there.
Jim Harrison of San Marcos Flower Company has kept his shop open in the strip mall since the 1990s. He thinks one of the reasons the spot languished despite overwhelming growth in the rest of the city was the price of the property.
"It's such a valuable piece of property, that it's been hard to develop because it is so valuable," said Harrison. "Now, maybe, someone has come along that is going to be able to afford to it up like it should be done."
Cody declined to divulge how much the purchase cost Endeavor, or their total projected investment in the project.
He said that in 2014, the group also purchased other properties in San Marcos, including a shopping center at 350 North Guadalupe Street, as well as a vacant service station at 205 West Hopkins Street, which will soon become a restaurant.