AUSTIN — More than a dozen cats and a small dog have been killed by coyotes in a Central Austin neighborhood, according to homeowners in the Travis Heights East community off Riverside Drive and Interstate 35.
The homeowners put out alerts on Facebook, Nextdoor and paper flyers in addition to contacting Austin Animal Services multiple times.
"We never had coyotes here, until now," said Yolanda Martinez, who has lived in the Travis Heights East neighborhood since 1976. "I've been crying since Saturday," Martinez explains after the death of her beloved cat, Munchkin.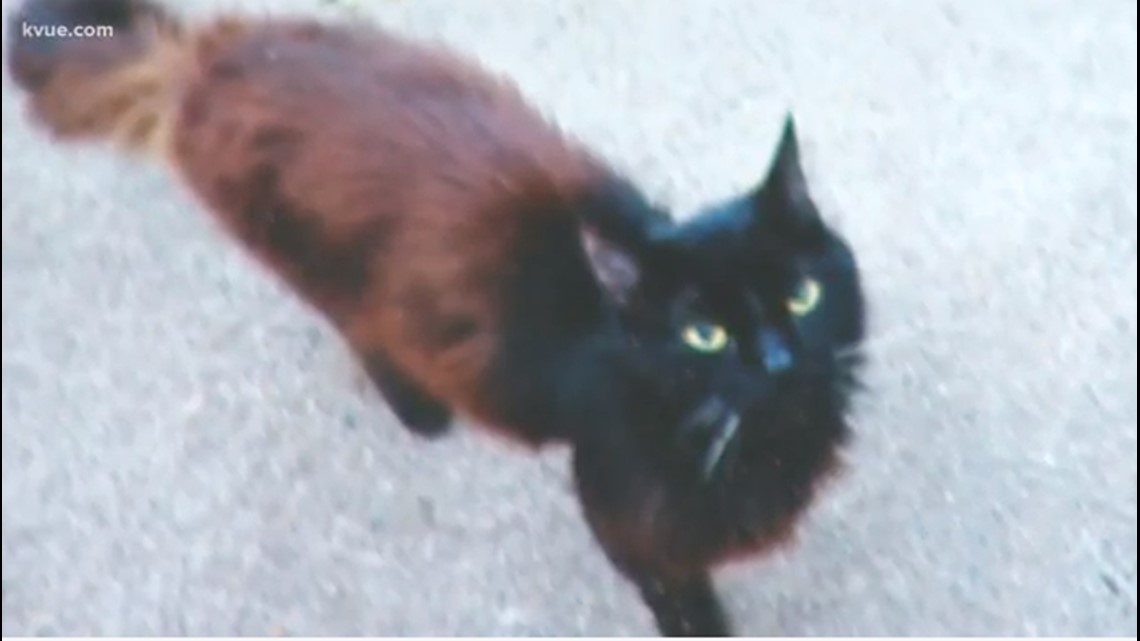 Saturday morning, she said she let her cat out to use the bathroom and couldn't find her. Several hours later, a neighbor told Martinez her cat's head had been found nearby.
It's one of many incidents of animals in the neighborhood disappearing or dying, according to several homeowners KVUE spoke to. Many people have spotted the coyotes out during all hours of the day.
They've contacted Austin Animal Services and officers with the city are trying to alert homeowners about the problem and give them ways to decrease coyote activity.
(Coyote video courtesy of Richard Whymark/API Productions)
"What they're doing is not appropriate, so we really think the more the community works together to efficiently haze the coyotes and limit those attractants, the better it's going to be for the future," said Sarah Whitson, an Austin Wildlife Officer.
The city can't trap the coyotes since they are indigenous to the area until they present a threat to humans. So for now, Whitson is encouraging people to keep their pets indoors, remove animal food from outdoor areas and do what's called "hazing."
"You want to make direct eye contact with the coyote, throw your hands up, yell, make some type of noise, clapping," said Whitson.
Whitson said that lets the coyotes know they're not welcome and can permanently scare away a pack.