AUSTIN — A car caught fire Wednesday afternoon after a multi-vehicle crash caused the vehicle to flip over the guardrail near the intersection of Mopac and U.S. Highway 183.
APD said it received the call about the crash at 3:35 p.m. The crash occurred in the southbound lanes of the 8300 block of N. Mopac Expressway, according to ATCEMS. Police said the crash involved three vehicles. ATCEMS also said in a tweet there were reports of a vehicle rolling over multiple times.
A viewer sent KVUE these photos from the scene:
PHOTOS: Car flips over guardrail, catches fire, APD says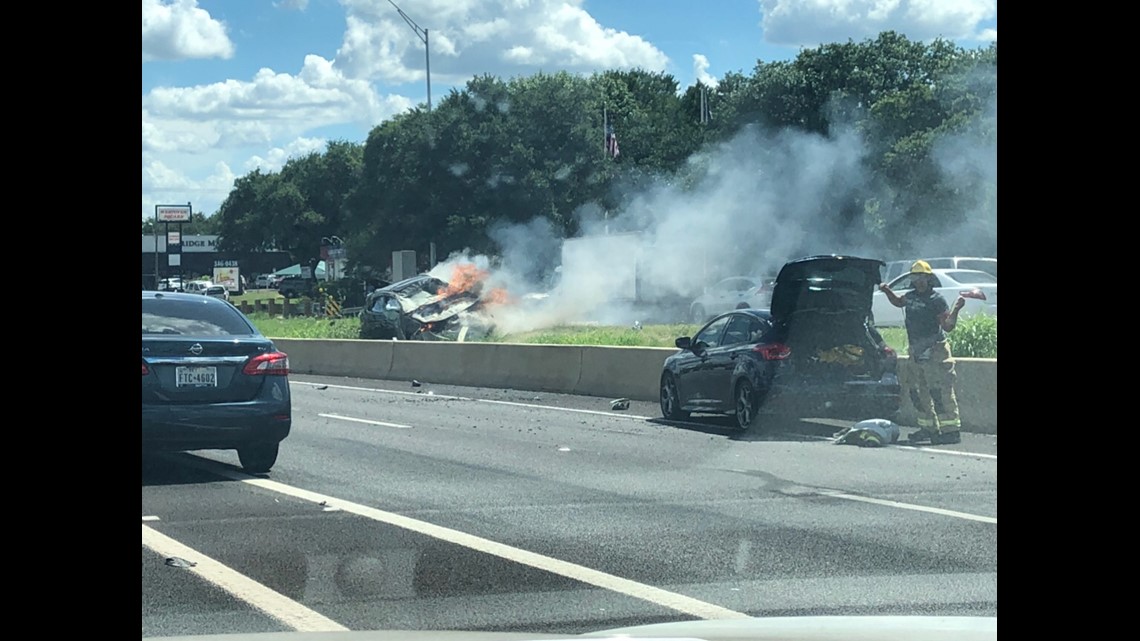 ATCEMS said there were not any trauma alerts from the crash. A patient was taken to Seton Medical Center with non-life threatening injuries. Two lanes service road lanes were shut down but later reopened.