AUSTIN, Texas — February is Black History Month, and all month long we want to highlight Black leaders making a difference in our community.
This article will be updated every morning as we introduce you to more Black leaders in the Austin area.
Pamela Benson Owens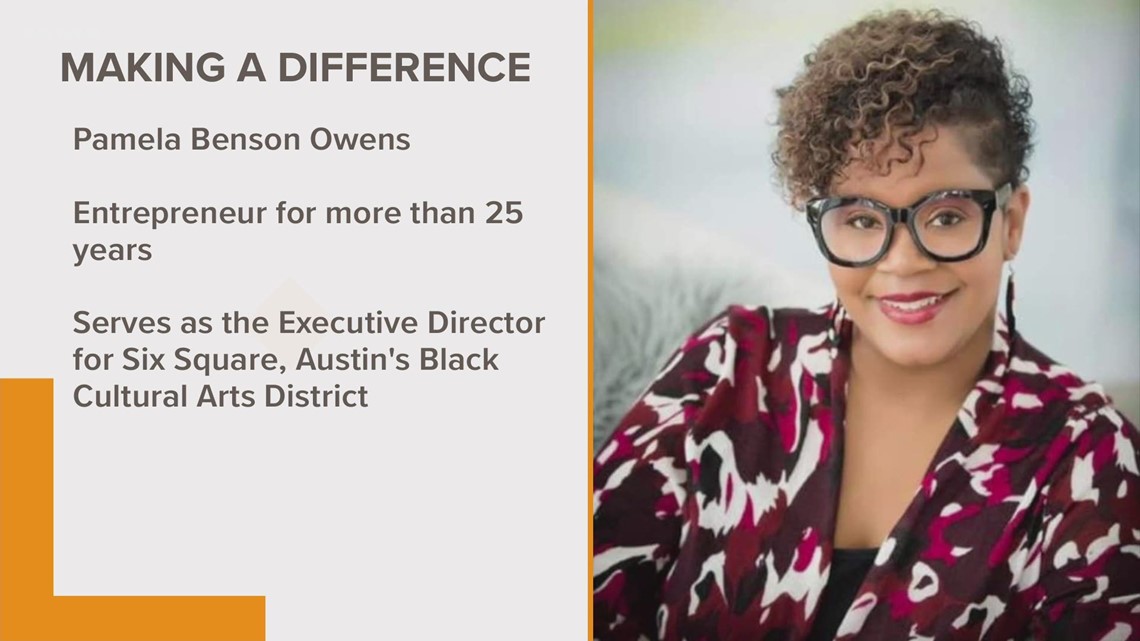 Pamela Benson Owens has been an entrepreneur for 25-plus years and enjoys collaborating and working with organizations to assist in matters regarding all things geared toward organizational effectiveness. Pamela serves as the executive director for Six Square, Austin's Black Cultural Arts District. Whether she is brought in to address infrastructure building, training and development, coaching, leveraging the most out of staff, proactive HR practices, culture building, teaming, governance, confliction resolution, executive coaching, diversity, equity and inclusion building, strategic planning and/or establishing processes and procedures, Pam has a depth of experience navigating the complexities of these aspects in both the nonprofit and for-profit organizations.
Kevin Foster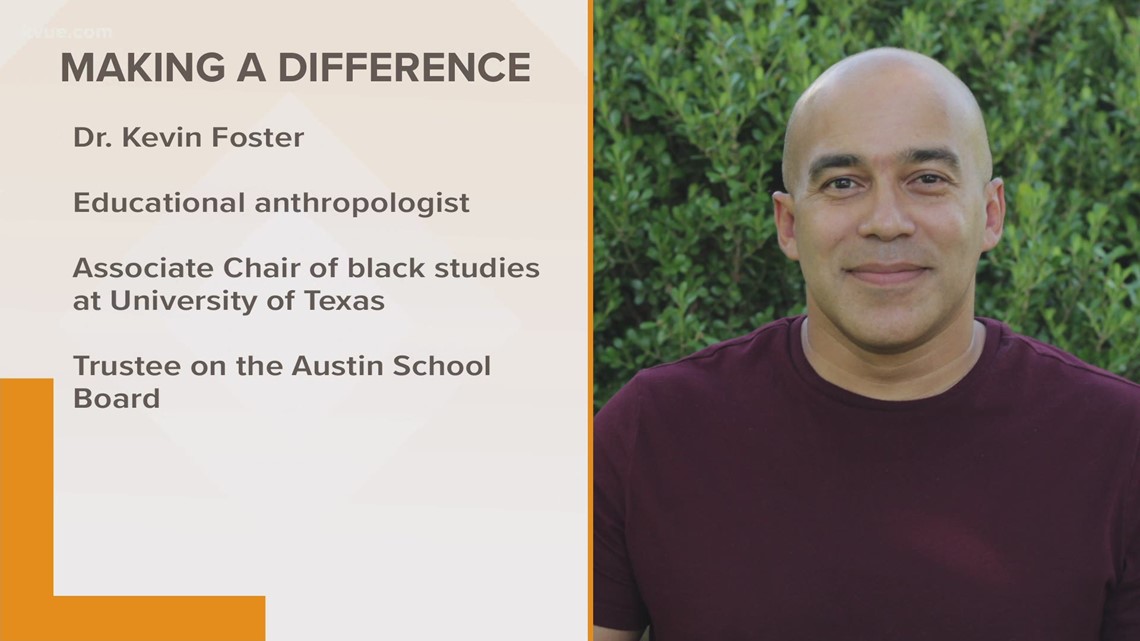 Dr. Kevin Foster is an educational anthropologist and Associate Chair of Black Studies at The University of Texas. He is a veteran educator who has worked with students for decades and published extensively based upon his school and community work. In November 2020, Dr. Foster was elected to serve as a Trustee on the Austin School Board. He has two children: Malcolm, who graduated from Garza High School and Marlee, who is a senior at McCallum High School.
Clifford Brown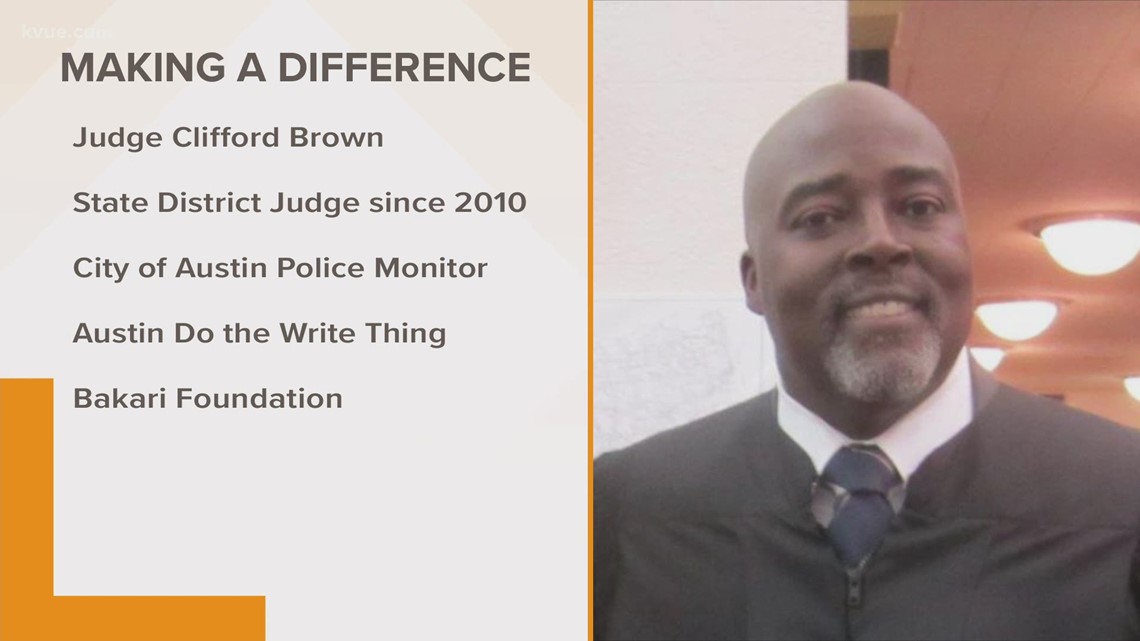 Judge Clifford A. Brown has been elected as State District Judge of the 147th District Court since November 2010. Prior to his election, Judge Brown worked both sides of the aisle as a prosecutor and defense attorney as well as serving as the City of Austin's Police Monitor. He is very active in Austin community affairs mentoring within AISD, regularly facilitating at the Harvest Foundations African American Men and Boy's Conferences and serves as co-chair of the Austin Do the Write -Thing Anti-Violence & Bullying Program. He is also a Board Member of the Bakari Foundation, which provides transformative travel experiences to families who have lost loved ones at the hands of another.
Lahoma Dade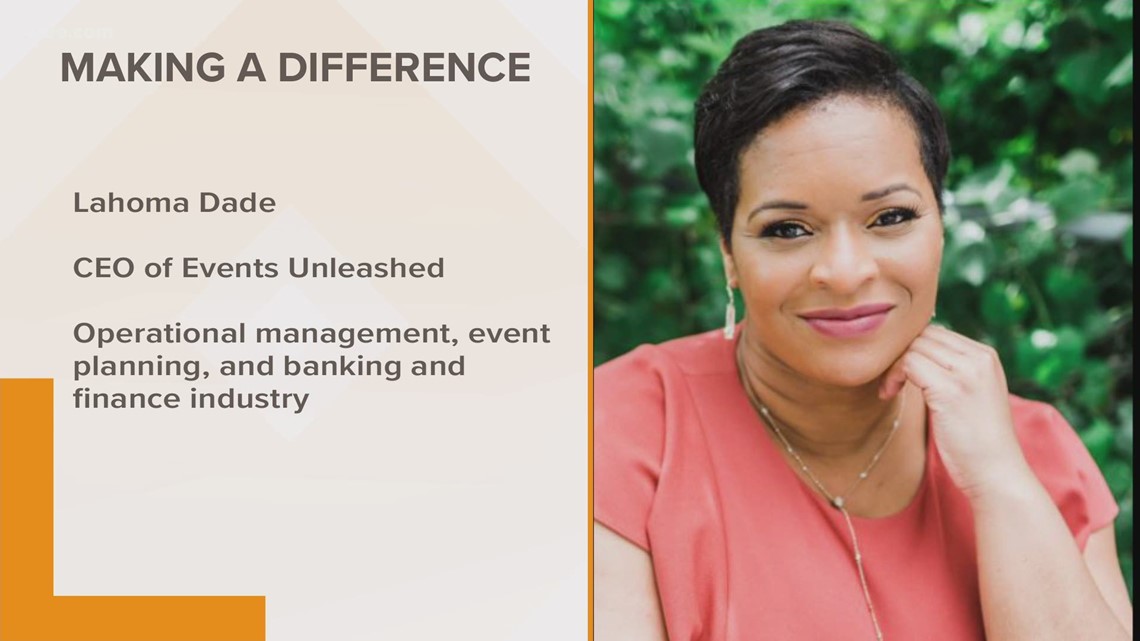 An award-winning entrepreneur, Lahoma Dade, CEO of Events Unleashed, has always believed in lifting others up and leading them to success. She ensures success at every step thanks to a multi-pronged game plan she cultivated throughout a career spanning operational management at a startup, event planning, and over a decade in the banking and finance industry.
Roger Davis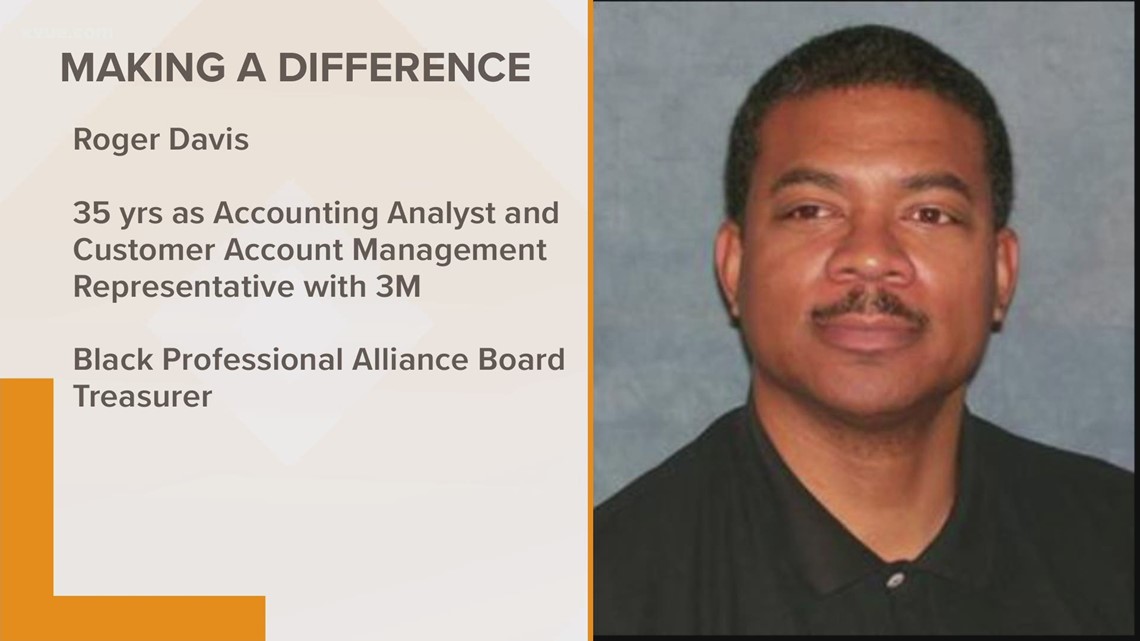 Roger Davis is originally from Chicago, Illinois, but now lives in Austin, Texas, since January 1987. He is married with three children and graduated with a Bachelor of Science Degree in Accounting from Florida A&M University in May 1984. He retired after 35 years serving as an Accounting Analyst and Customer Account Management Representative with 3M in Austin. He currently serves as a Tax Specialist with H&R Block and Licensed Securities Agent, Licensed Life, Health, Property, & Casualty Insurance Agent with Primerica. In addition, he serves as a National Association of Black Accountants (NABA) Lifetime Member, Black Professional Alliance (BPA) Board Treasurer and a Founding Member, Greater Austin Black Chamber (GABC) Board Member, Frameworks CDC Board Member, Austin Area Church of Christ Basketball League Commissioner, and Financial Fitness Greater Austin (FFGA) Adult Essay Contest Chair. He has also served in the past as NABA Western Region President, NABA Western Region Treasurer, NABA Austin Cen-Tex President, Financial Fitness Seminar (FFS) Chair, 3M Austin African American Network (AAN) Co-Chair, and 100 Club of Texas Finance Past Committee Member.
Chi Ndika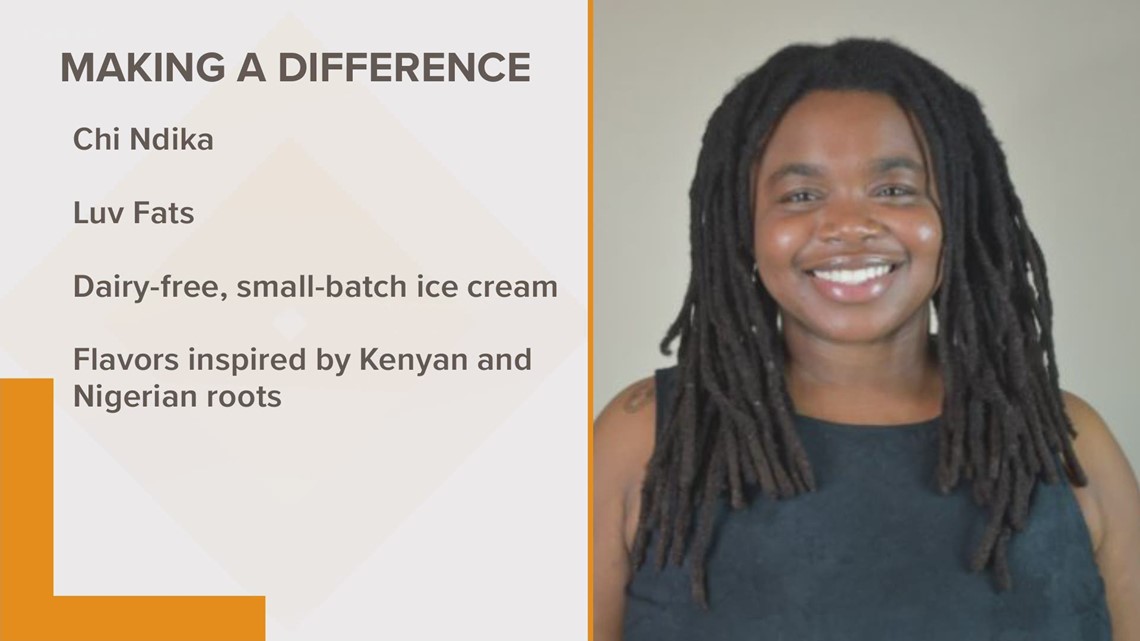 Chi Ndika is the creator of the small-batch ice cream company "Luv Fats." Luv Fats celebrate healthy fats by using avocados and coconut milk as a base to create yummy flavors made with fresh produce, nuts and herbs found at local farmer's markets. Chi's flavors are inspired by her Kenyan and Nigerian roots, and she got the idea to experiment with dairy-free flavors for her mother's birthday since she has an allergy.
Hon. Aurora Martinez Jones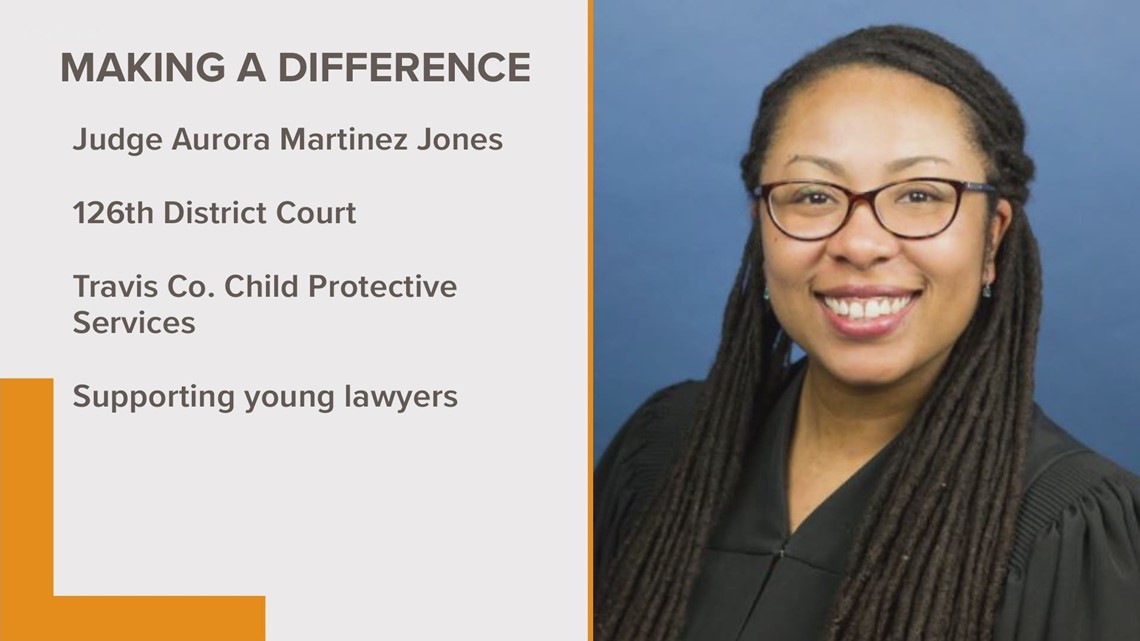 Judge Aurora Martinez Jones is elected to the 126th District Court bench and is responsible for the oversight and administration of all Travis County Child Protective Services lawsuits. In all her work, professionally and in the community, she has included a focus on supporting young lawyers, creating pipelines and providing progressive approaches to improving the practice of law while keeping sight on ethical responsibilities, access to justice, as well as equity and inclusion.
Shaleiah Fox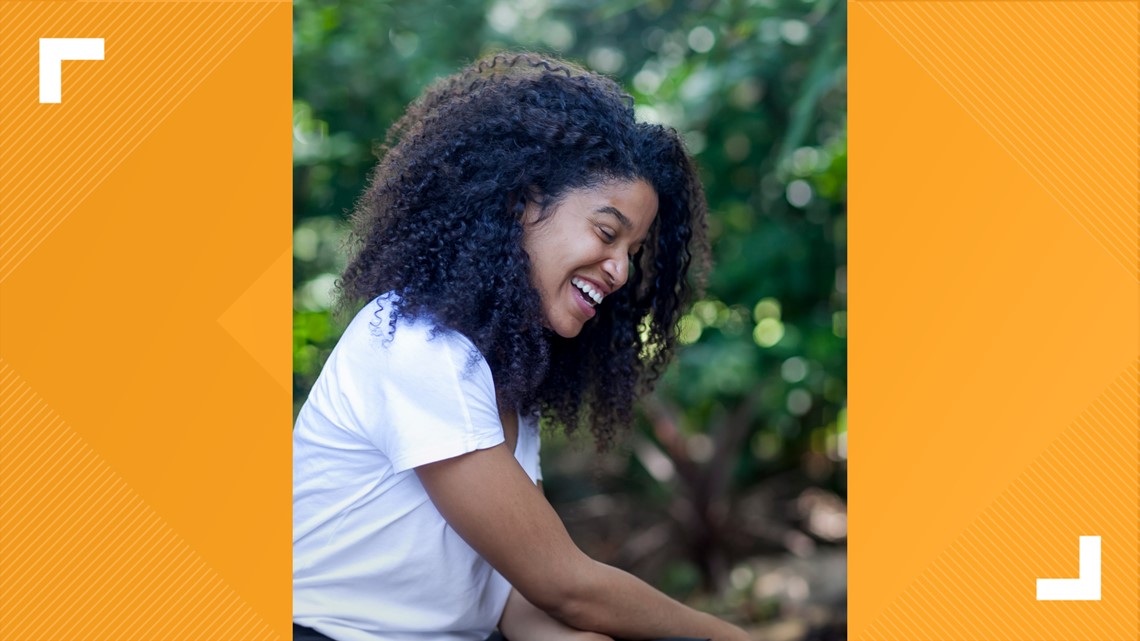 Shaleiah is an advocate and philanthropist, who has worked to turn her personal story in the foster care system into positivity, give voice to the community, and make room for Black and indigenous people of color to thrive. She oversees fundraising and external relations for Black Studies at The University of Texas at Austin and chairs the university's fundraising operation's DEI Committee. In 2011, she co-founded Fresh Chefs Society, a local nonprofit committed to empowering young people in foster care through the power of food. Shaleiah is active in the Austin community, serving in volunteer leadership capacities for Texas Network of Youth Services, Friends of the Children, Urban Roots, Texas Permanency Outcomes Project, Austin Emerging Leaders, New Leaders Council and her son's school, Thomas G. Harris Elementary.
Jenny DuFresne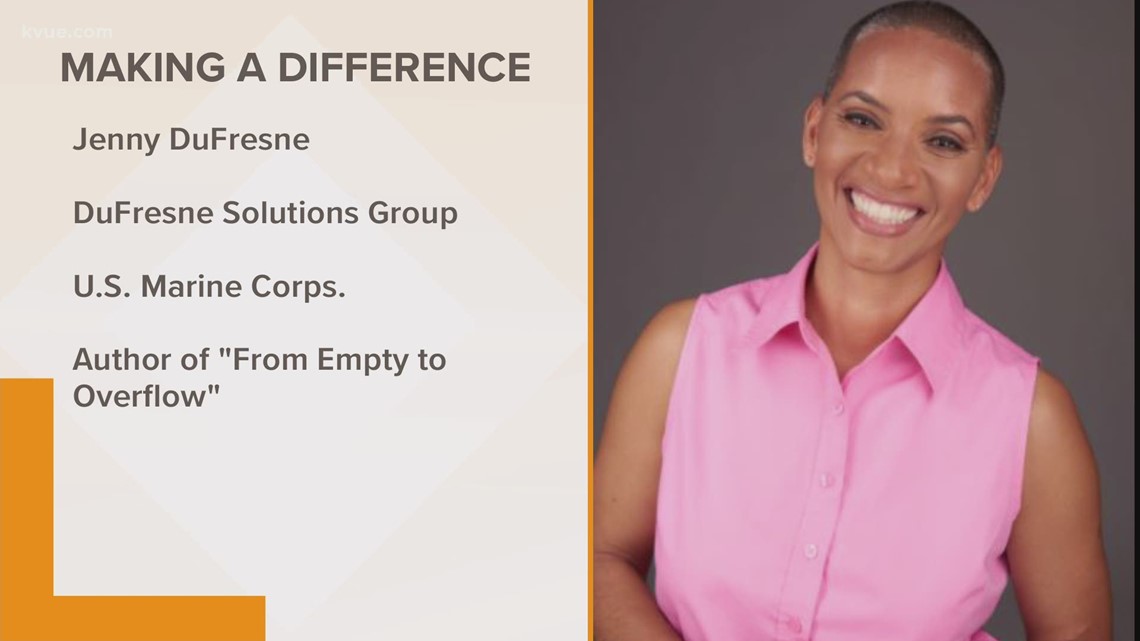 Jenny DuFresne is the CEO of DuFresne Solutions Group, a leadership training firm headquartered in Austin. Her company helps CEOs and mid-level managers build great teams, reduce employee turnover and create a thriving company culture. Over the past seven years, her firm has served more than 3,000 leaders and teams around the globe. Her passion to train and support leaders comes from her 10 years of service in the United States Marine Corps. She is the Board Chair for the Greater Austin Black Chamber of Commerce, as well as a Board and Executive Committee member for Mission Capital in Austin. She is the international bestselling author From Empty to Overflow, a leadership guide for women leaders to lead harmonious lives. She holds degrees from Harvard University and George Mason University. Learn about her leadership work at www.LeadersTransform.com and www.SeekLeadership.com.
Jared Breckenridge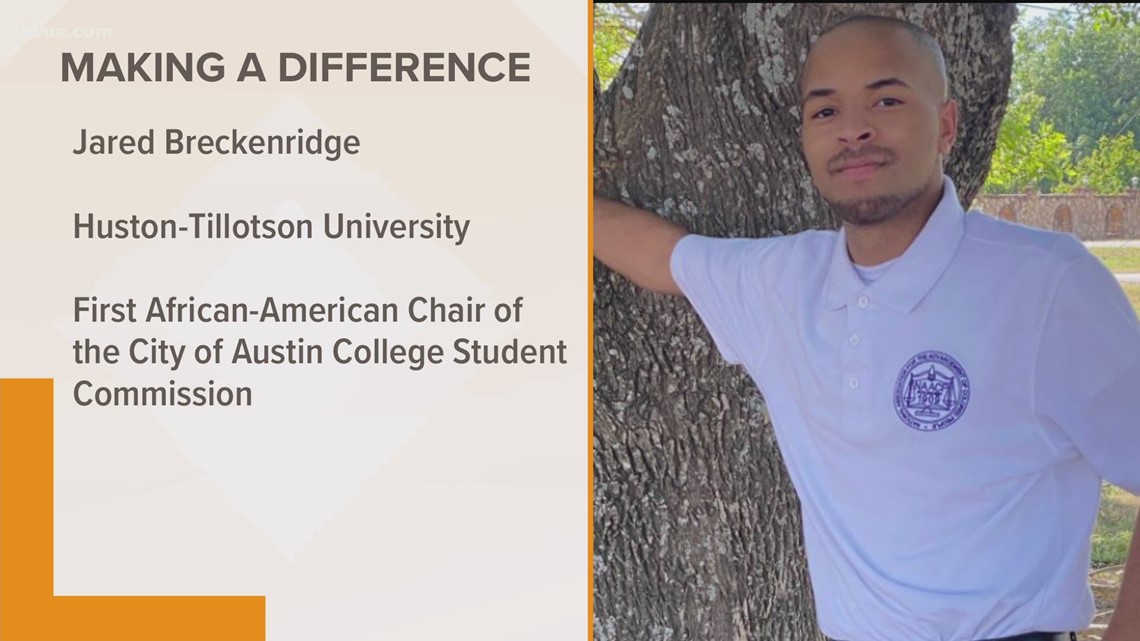 Jared D. Breckenridge is a fourth generation native of Austin, Texas. He is a graduating senior at Huston-Tillotson University, the first African-American Chair of the City of Austin College Student Commission and a former 2020 Austin ISD School Board Trustee candidate.
Velva Price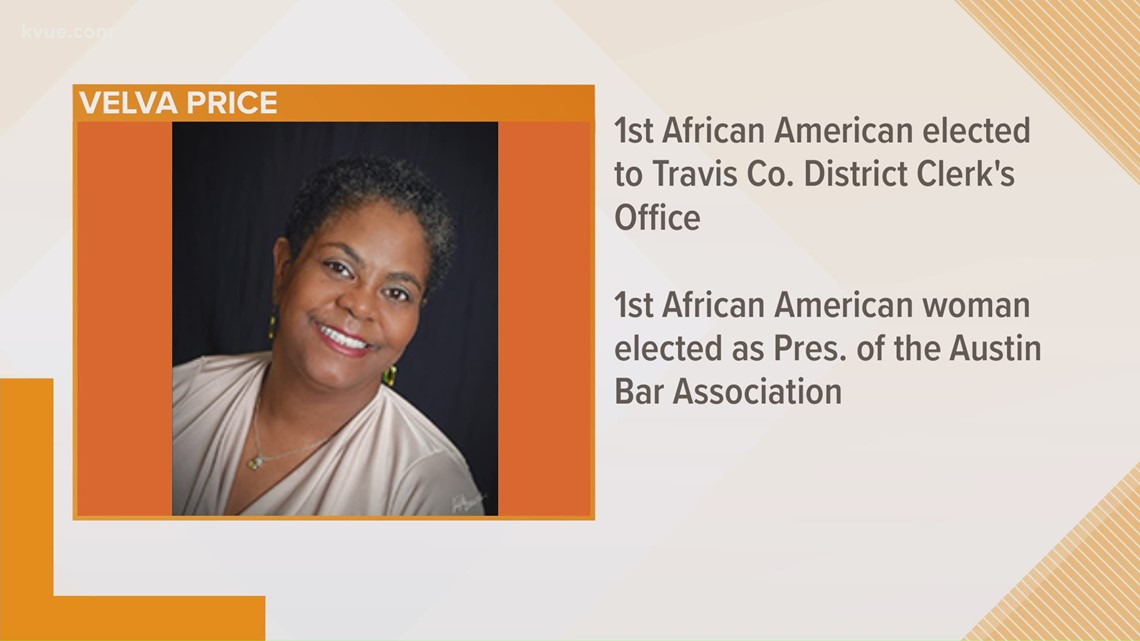 Velva Price is the first African-American elected to the Travis County District Clerk's Office.
Price attended the University of Texas School of Law, was the first African-American woman elected as President of the Austin Bar Association and Travis County Women Lawyers Association. She also served as President of the Austin Black Lawyers Association.
Kenisha Coburn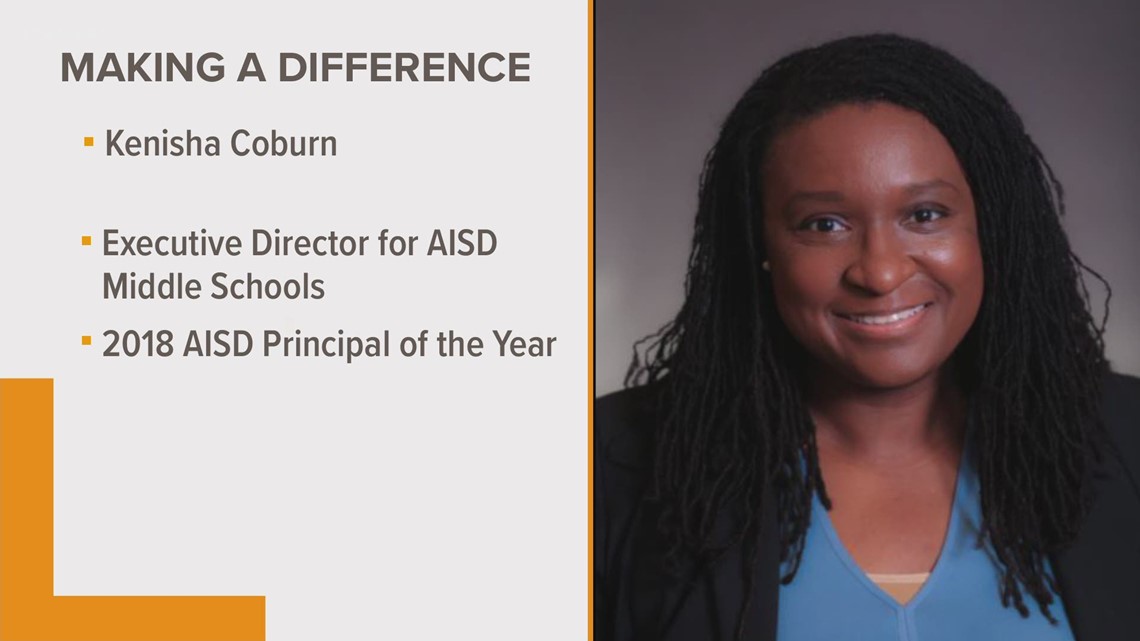 Kenisha Coburn is Executive Director for Middle Schools in the Austin Independent School District. In over 15 years in education, she has served as a secondary math teacher, middle school and high school administrator, and middle school principal. In 2018, Kenisha was Austin ISD Principal of the Year and honored as a 2019 Transformational Leader by the Texas A&M Dean's Roundtable. She chooses to serve traditionally underrepresented students as an AmeriCorps member and teacher through Breakthrough Collaborative and continues to work towards educational equity through her role in Austin ISD along with her participation in several organizations focused on kindergarten through 12th-grade policy and higher education access.
Adraint Bereal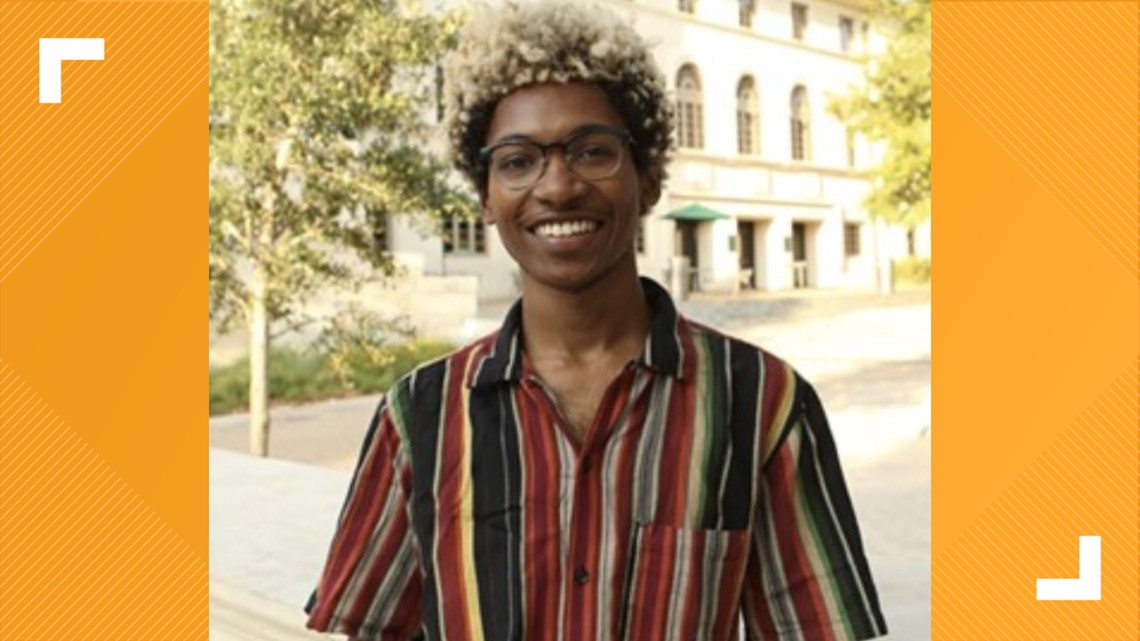 Adraint Bereal is a full-time freelance creative and recent graduate from UT-Austin with a Bachelor of Fine Arts in Design. Originally from Waco, Adraint has worked with Calvin Klein, AirBnB, Seed Probiotics and others. He has also worked with The New York Times and The Atlantic for his project "The Black Yearbook," which aims to share the experience of Black students at UT-Austin.
Brenda P. Kennedy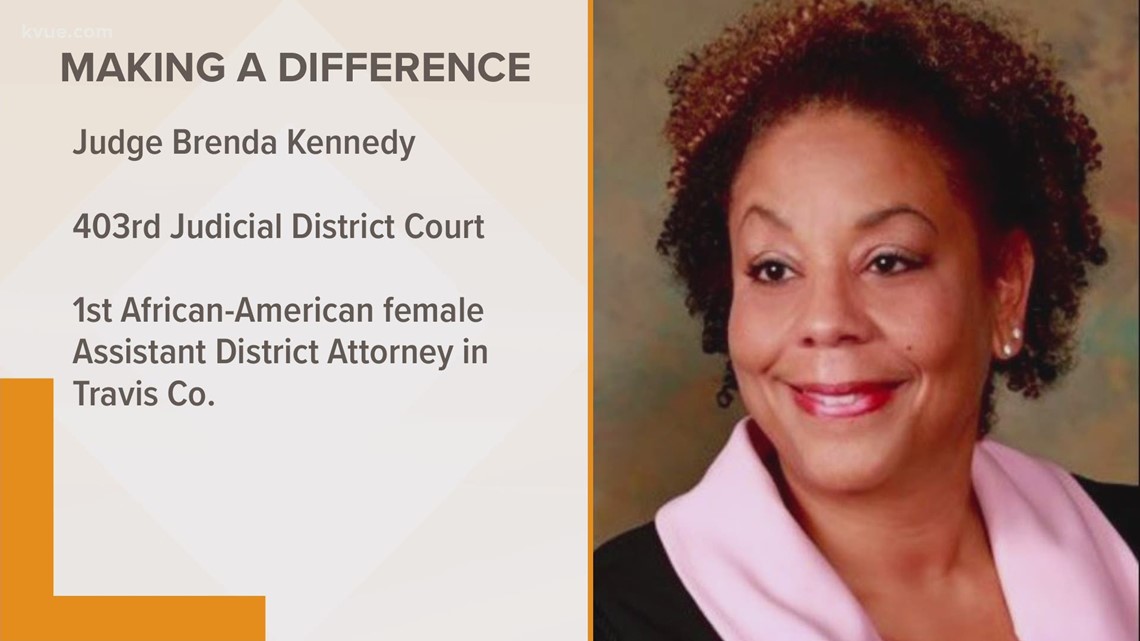 Brenda P. Kennedy serves as judge of the 403rd Judicial District Court and as the Presiding Judge of the Travis County Criminal Courts. In 1982, she became the first African-American female assistant district attorney in Travis County. In 1988, she became the first African-American elected in a contested county-wide election and continues to preside over the Youthful Offender Program for felony offenders ages 17 to 25.
Rick Garrett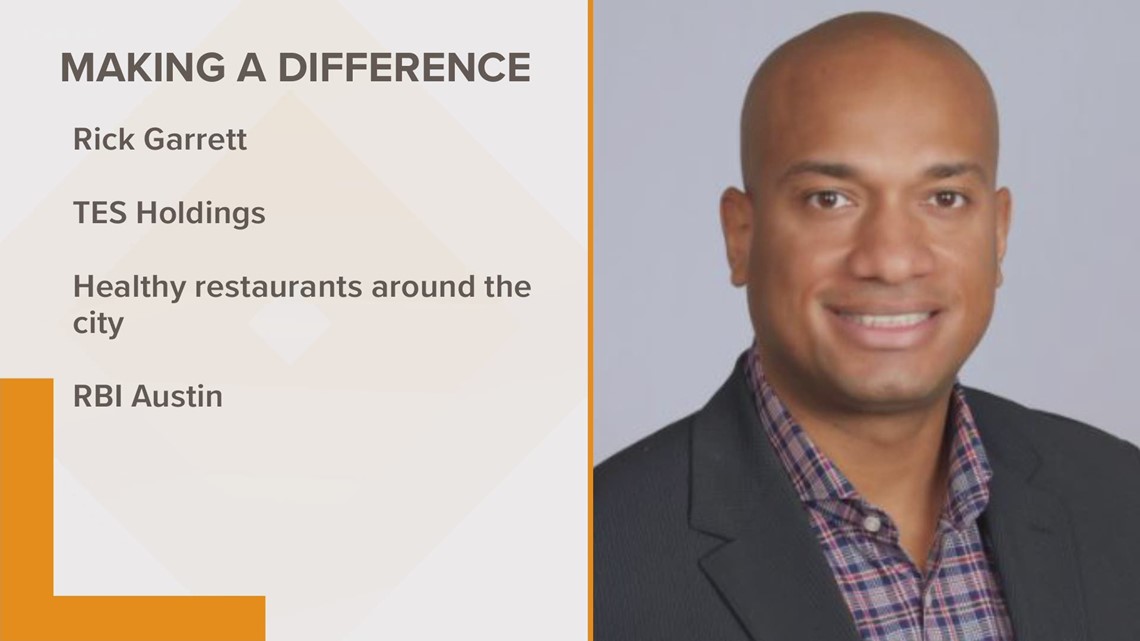 Rick Garrett is a local entrepreneur with ownership in TES Holdings. Garrett's work focuses on diversity in hiring practices for mid-sized and large employers across the country. He also brings healthy restaurants and concessions to traditional street-side locations as well as non-traditional locations such as ABIA. He serves on the board for RBI Austin, a non-profit that focuses on inner-city Austin youth engagement through athletics, academics, and spirituality.
Joel G. Baker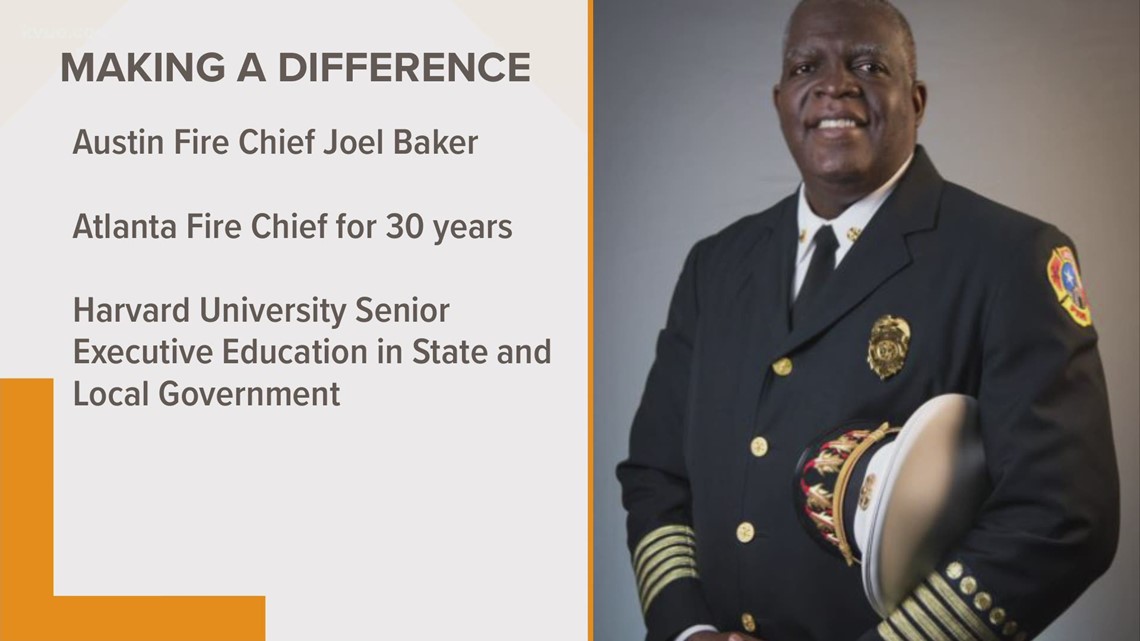 Appointed by Austin City Manager Spencer Cronk as Fire Chief of the Austin Fire Department in December 2018, Atlanta native Joel G. Baker began his professional fire service career with the City of East Point Fire Department (Georgia) in 1986. In 1988, he joined the Atlanta Fire Rescue Department, rising through the ranks to Fire Chief, a rank he held until his retirement in February 2018 after 30 years of service. Chief Baker holds several degrees, including an Associate of Applied Sciences in Fire Science Technology, a Bachelor of Science in Human Resources and Policy Studies from the Andrew Young School of Policy Studies at Georgia State University, and a Master of Public Administration from Columbus State University; he is also a graduate of Harvard University's Senior Executive Education in State and Local Government program. Chief Baker's commitment to the fire service and the citizens he serves has garnered him numerous recognitions from various public and private organizations throughout his career.
Joi Chevalier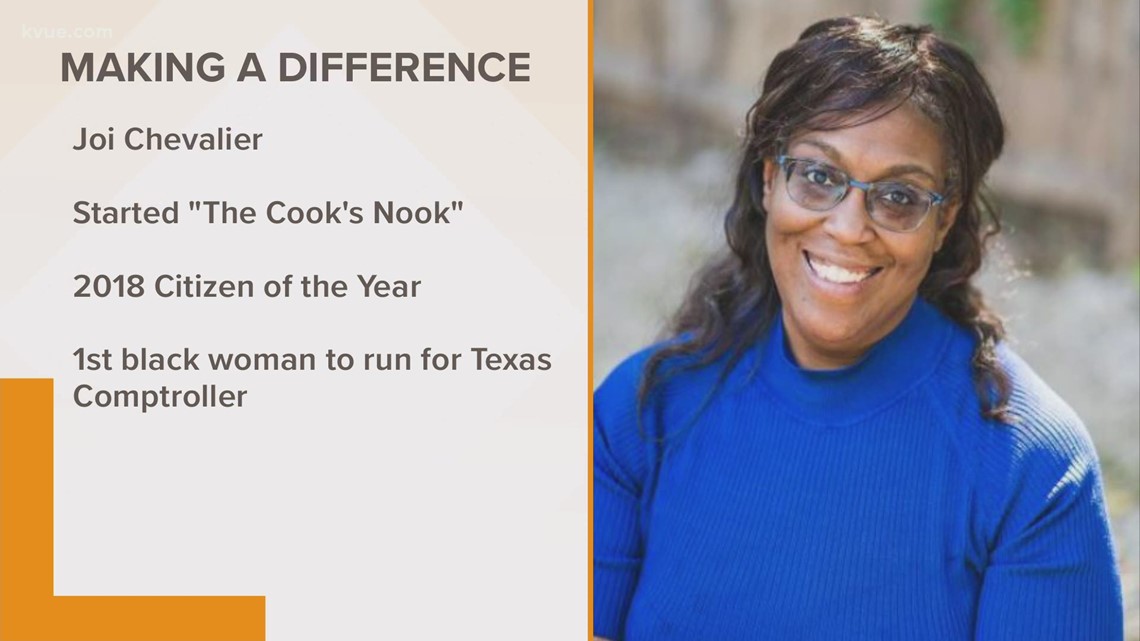 Joi started The Cook's Nook, Austin's first shared commercial kitchen and culinary incubator after spending nearly 20 years in the tech industry working as an e-commerce product manager and marketing director. She is also a graduate from the Auguste Escoffier's School of Culinary Arts. The blend of her love of culinary arts and technology has allowed her business to help more than 30 businesses in the Austin area do research and development, develop products, hold staff meetings, put together business plans and more. In 2018, Joi became the first Black woman to run for Texas Comptroller. She's also a two-time Austin Food and Wine Alliance Grant recipient. Joi serves on the Austin-Travis County Food Policy Board, which advises the city council on matters related to our local food system.
Tiffanie Harrison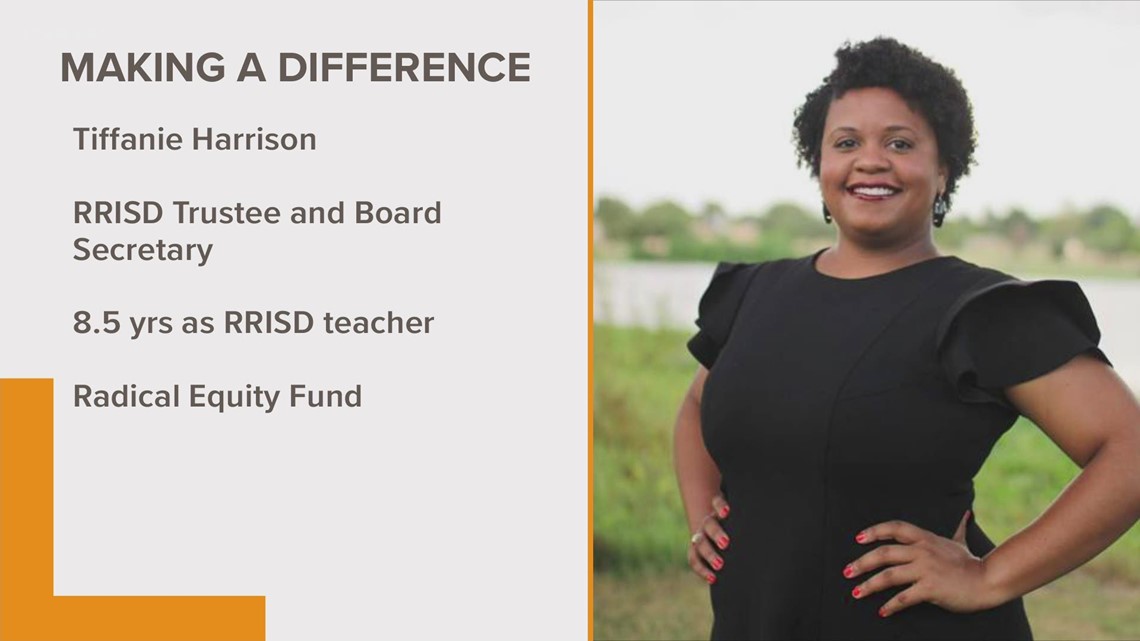 Tiffanie Harrison is an educator, equity leader, community organizer, entrepreneur, designer and investor. Tiffanie spent eight and a half years as a high school marketing teacher in Round Rock ISD and now serves as a RRISD Trustee and Board Secretary. She's s general partner at the Radical Equity Fund, where she advises and invests in diverse founders and EdTech startups. She is also a consultant for schools, districts, and public and private companies around racial equity practices.
Daron K. Roberts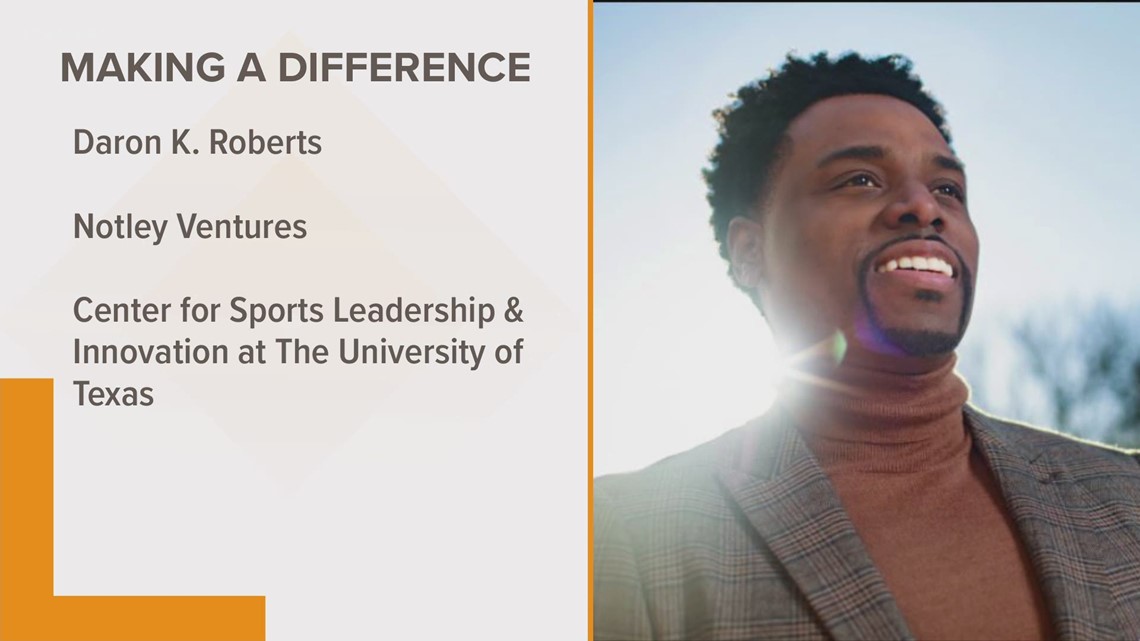 A fifth-generation East Texan, Daron serves as a partner with Notley Ventures and as founding director of the Center for Sports Leadership & Innovation at the University of Texas. His work focuses on creating conduits for wealth accumulation for people of color through venture capital and real estate investing. He also develops and deploys leadership and financial literacy programs through his work at UT.
TiWanna Kenney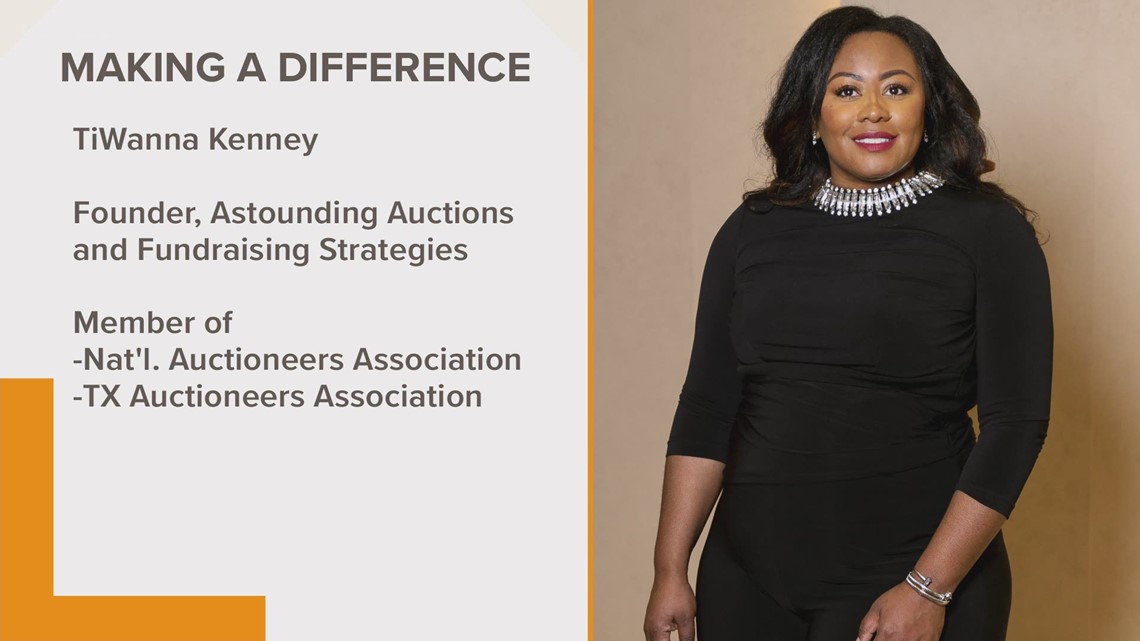 The founder of Astounding Auctions and Fundraising Strategies, Kenney and her team lead onsite and virtual fundraisers for nonprofit organizations throughout the U.S. This multi-talented mom does it all: instructs future auctioneers and hosts fundraising classes, serves as an engaging emcee and voice-over talent, champions diversity for the auction industry and is a full-time entrepreneur.
She is also a member of the National Auctioneers Association, Texas Auctioneers Association and serves on multiple boards across Texas. She has been featured as a "Woman to Watch" in Austin Woman Magazine, was featured on the Summer '20 cover of Texas Meeting & Events Magazine and was a finalist for "2020 Austin Under 40" in the Innovation & Startup category.
Dr. Kazique J. Prince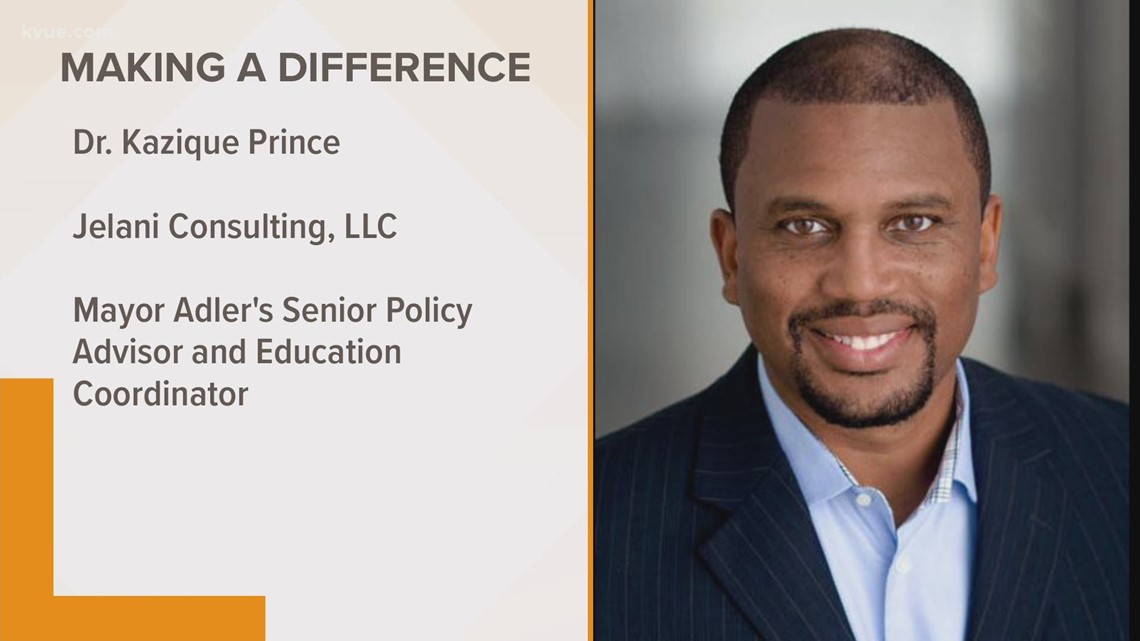 Affectionately known as "KP," Dr. Kazique J. Prince is an award-winning founder and chief executive officer at Jelani Consulting LLC, based in Austin. Jelani Consulting LLC provides executive and leadership consulting and coaching services focused on diversity, equity and inclusion for businesses and nonprofits.
Prince also serves as the senior policy advisor and education coordinator for the City of Austin's Mayor Steve Adler with racial equity, education and public safety in his portfolio. Recently, Prince was appointed the interim executive director of the Central Texas Collective for Racial Equity to continue the regional initiative to dismantle institutional racism and system inequities. He is also the father of two college students.
Tonya Nixon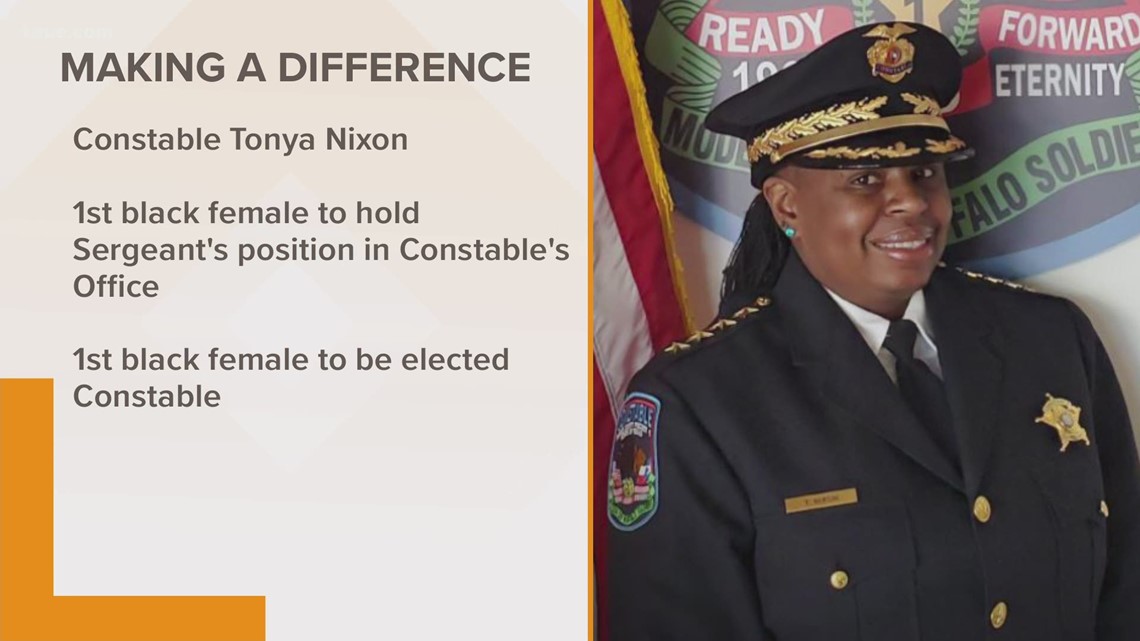 Constable Tonya Nixon has been in law enforcement for 16.5 years. She was the first black female to hold a sergeant's position in any constables office in Travis County. She is now the first black female to run and be elected Constable in Travis County and the Central Texas Area. She believes the only way to effectively serve your community is by having a direct connection without an official request or directive.
Rudy Metayer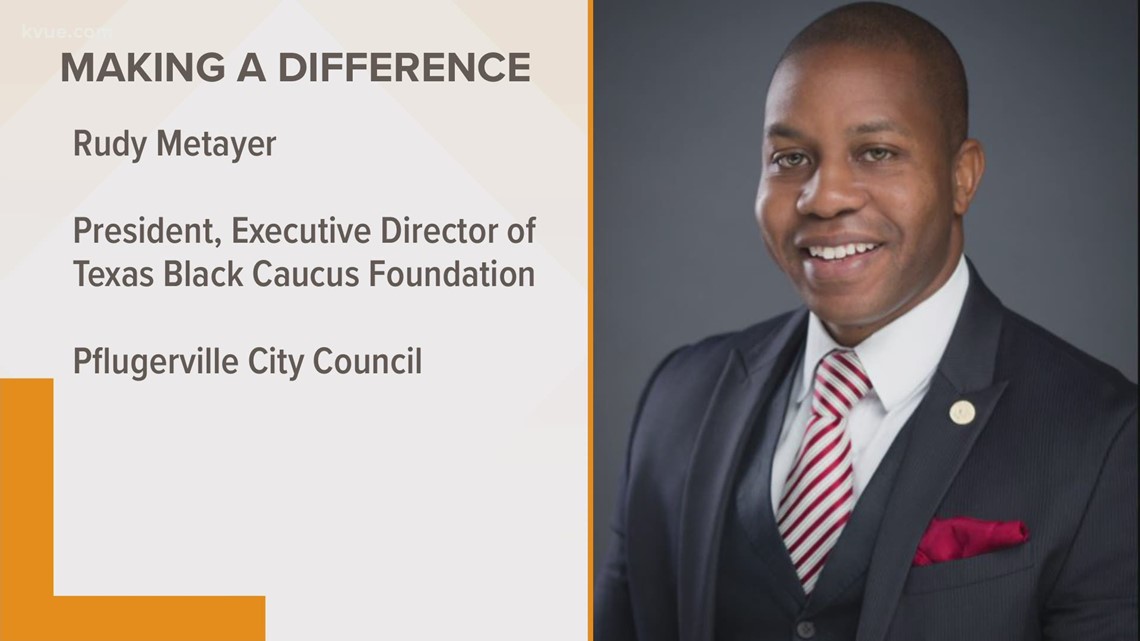 Rudy Metayer is the president and executive director of the Texas Black Caucus Foundation. He is now in his second term on the Pflugerville City Council. He is the son of Haitian immigrants. He is of the first generation in his family to complete higher education.
Metayer also teaches at-risk children, co-authored an honor code for the University of Texas, and created Pro Bono legal advice clinics for U.S. military veterans.
Michael Ward Jr.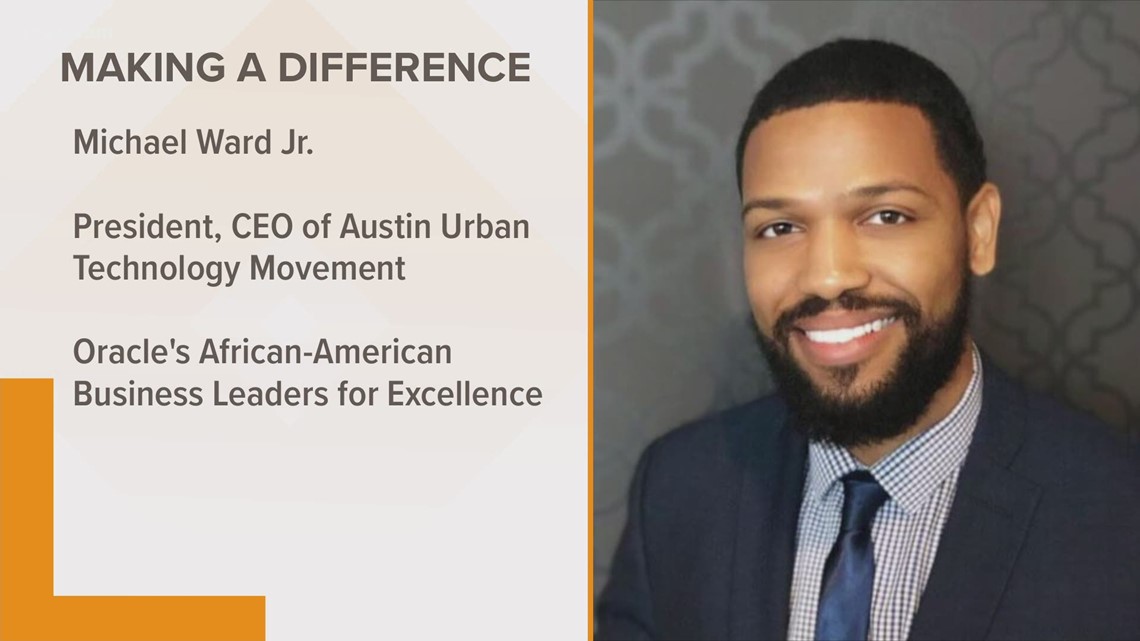 Michael Ward Jr. is the President and CEO of Austin Urban Technology Movement. He began his career at Oracle in enterprise sales, focusing on cloud and on-premise technology.
During this time, Ward Jr. also led Oracle's Black employee resource group, African American Business Leaders for Excellence (ABLE), which focused on the upward mobility of Oracle Black employees in the United States, Canada and Brazil.
Tam Hawkins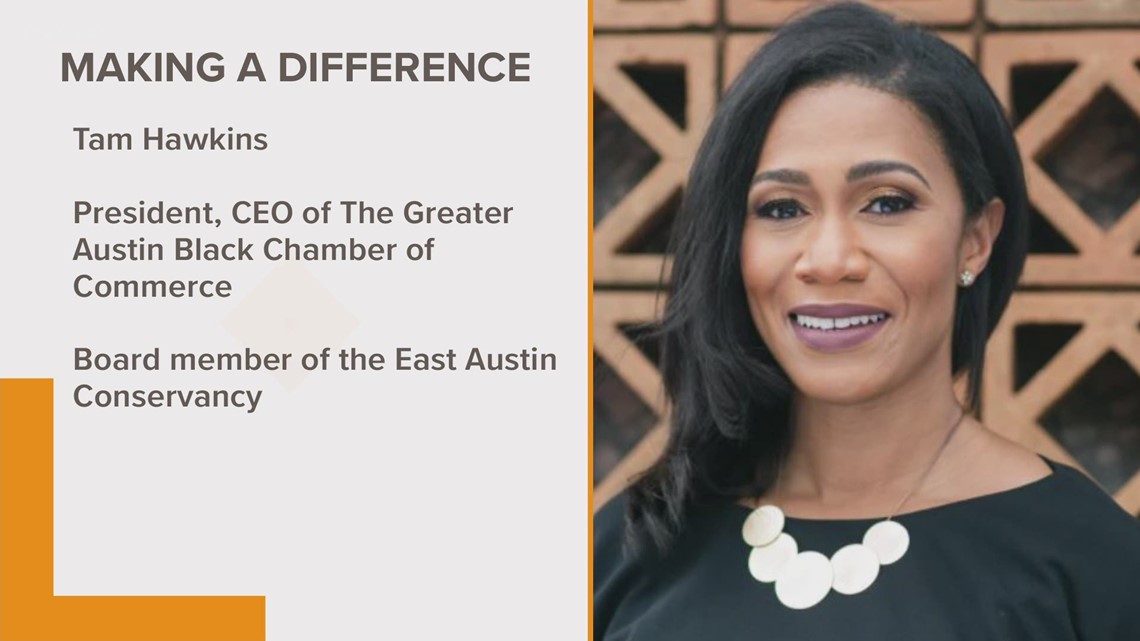 Hawkins is a board member of the East Austin Conservancy, which promotes affordable housing and economic diversity. She is also a member of the Austin Area Research Organization, Texas Lyceum and serves on Leadership Austin, Visit Austin, and Ronald McDonald House of Central Texas boards.
Leslie Wingo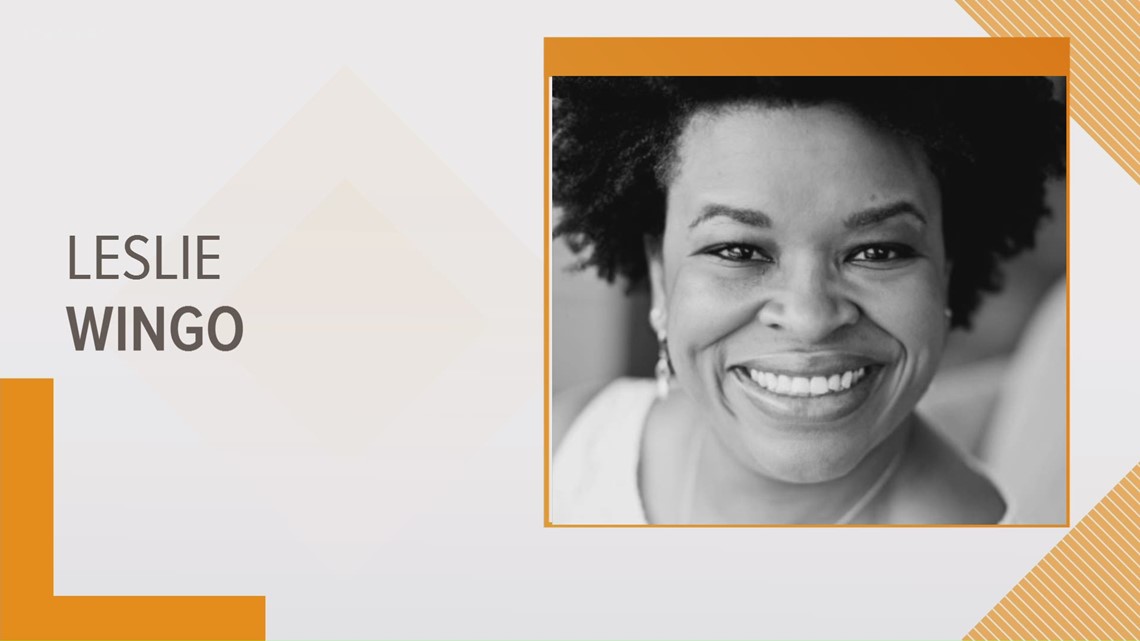 Leslie Wingo is the CEO of the Sanders\Wingo team, a Texas-based independent multicultural creative intelligence firm. Her goal is that every employee and culture is valued, their contribution is maximized and the company's organizational culture is inclusive.
As a speaker, she confronts stereotypes, challenges labels, exposes bias, and has tough conversations around race and gender.
Leslie also volunteers with local organizations like the Texas Book Festival and Creative Action.
Ryan Coaxum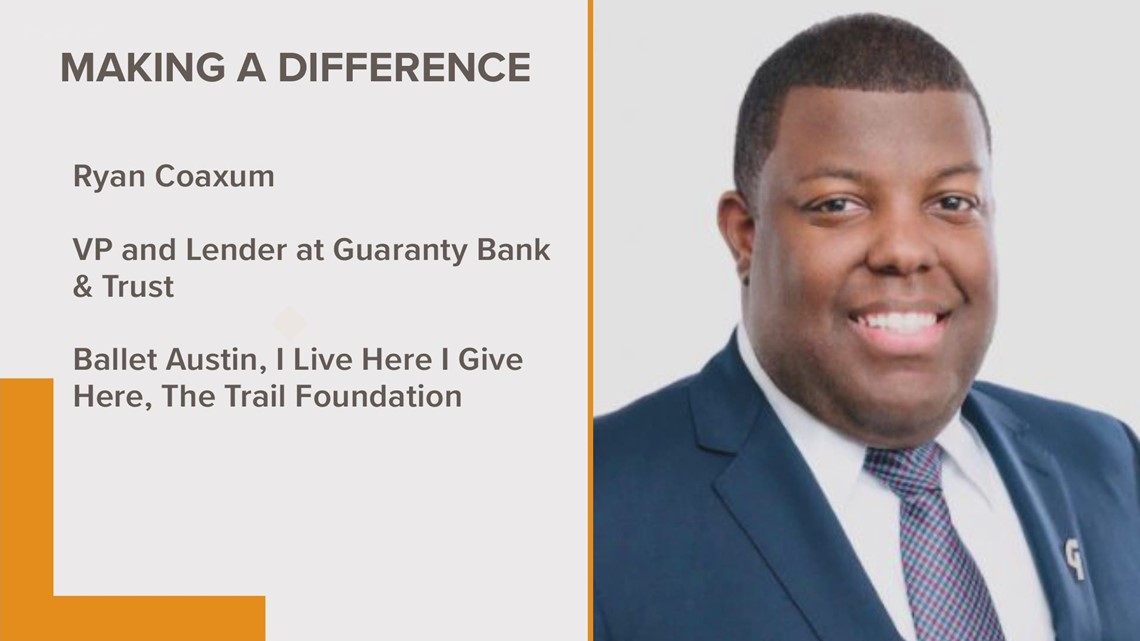 Ryan Coaxum is a vice president and lender at Guaranty Bank & Trust. He serves on the boards of "Ballet Austin," "I Live Here I Give Here" and "The Trail Foundation." The Austin native enjoys speaking to students and civic organizations about financial literacy and economic empowerment. He has a passion for people, helping underserved communities; and bringing diversity, equity and inclusion to the Austin metropolitan area.
Lora Livingston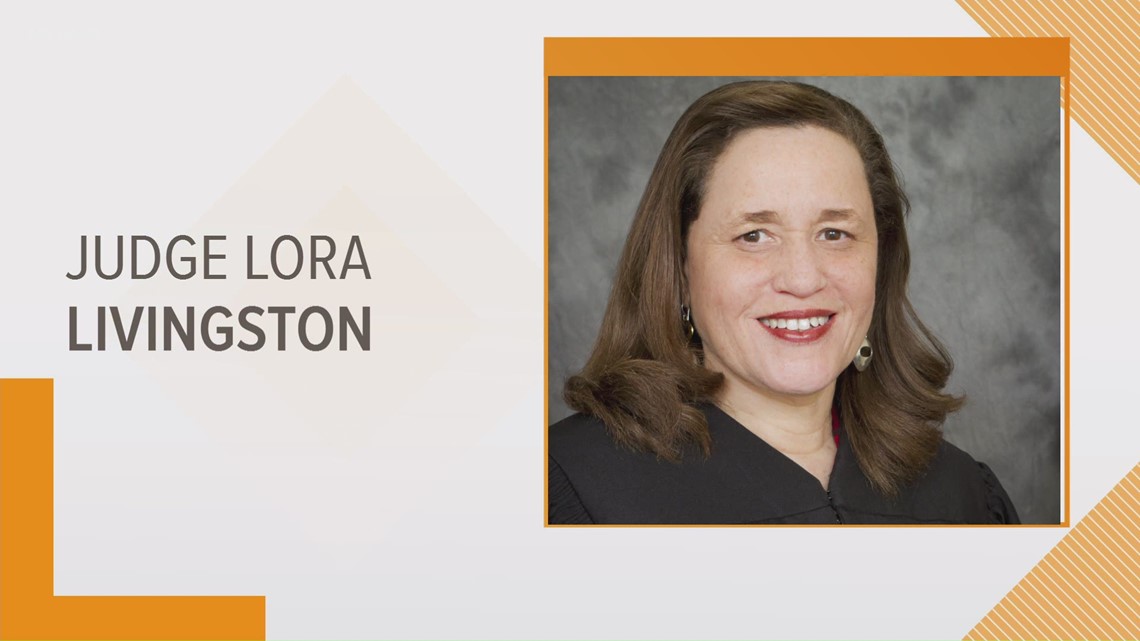 Travis County Judge Lora Livingston has been on the bench since 1995.
She is the first African American woman elected to a district court in Travis County.
Judge Livingston was instrumental in the establishment of the Travis County Self-Help Center, which assists many low-income individuals trying to navigate the civil and family court system.
Darrell Bazzell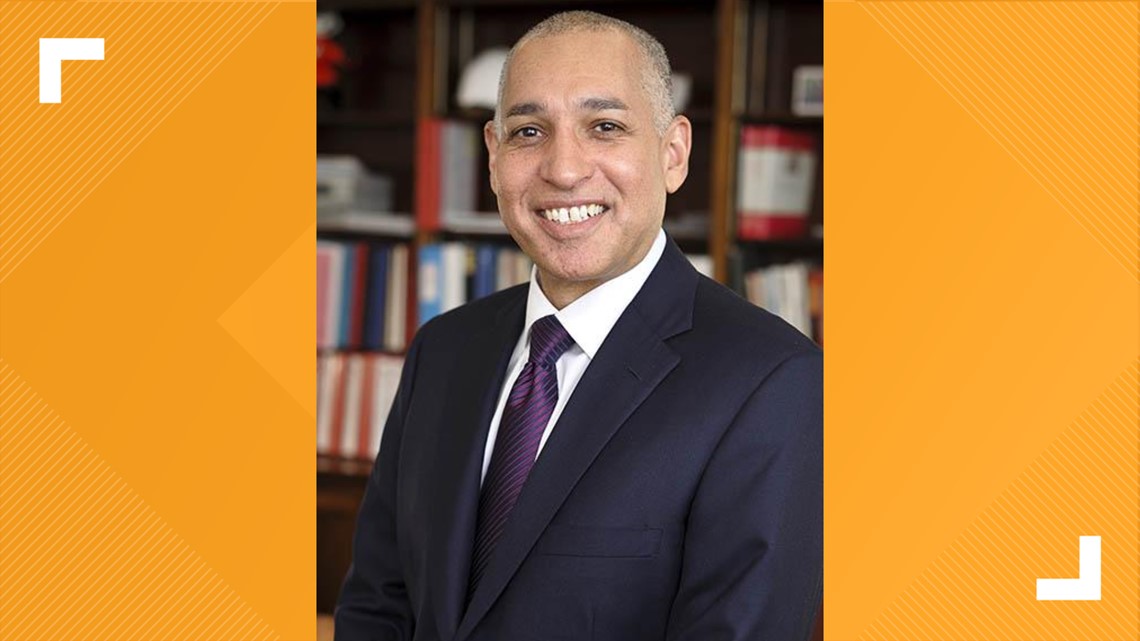 Darrell Bazzell joined the University of Texas at Austin in 2016 as the senior vice president and chief financial officer. Mr. Bazzell oversees the $3 billion operating budget and has launched multiple initiatives focused on improving processes to better support the campus community.
In the summer of 2020, Bazzell announced a diversity commitment and began to develop initiatives that help build a culture of inclusion, equity and diversity. He says he is committed to a work environment where everyone feels comfortable bringing their whole self to work.