CEDAR PARK, Texas — A suspect and his mother have come out of a home peacefully after three Cedar Park police officers were shot and injured responding to a house call on Sunday afternoon.
The suspect had released his brother and sister Monday after 16 hours of negotiating and was still inside with his mother before coming out, Cedar Park police said.
During a press conference Monday afternoon, the suspect was identified as Joseph Desean Taylor, 26.
The Cedar Park Police Department said the officers were shot while responding to a call on the 2300 block of Natalie Cove around 3:10 p.m. Sunday, Aug. 16. The officers were taken to the Round Rock Medical Center in a stable condition with non-life-threatening injuries.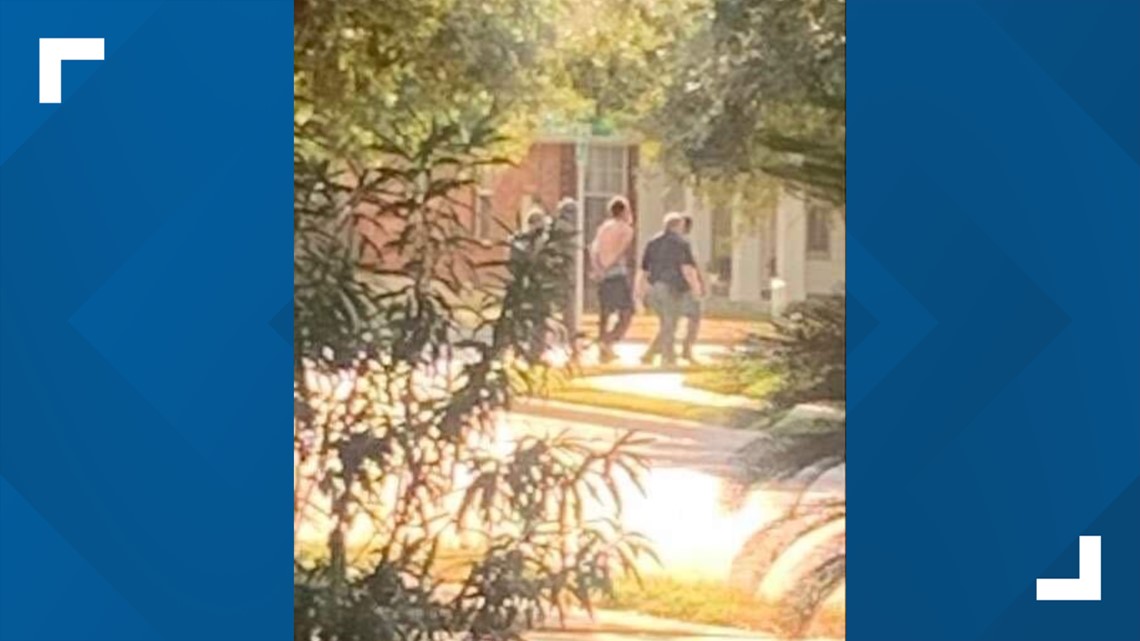 As of Monday morning, two of those officers were released from the hospital and are doing well. The third officer went into surgery.
The officers were identified as follows:
Officer Jacqueline Quiles – four years of service (released)
Officer Cris Hester – 10 years of service (released)
Officer Nik Anderson – eight years of service (underwent surgery)
Officials said one officer suffered an injury to the rib area that was mitigated thanks to the officer's bulletproof vest, another officer suffered a head injury that, by the "grace of God," only required stitches, and the third (Anderson) was shot in the upper bicep area. He was released Wednesday afternoon.
Cedar Park Interim Police Chief Mike Harmon said he visited the officers in the hospital on Sunday evening. Harmon thanked those who have expressed their concerns.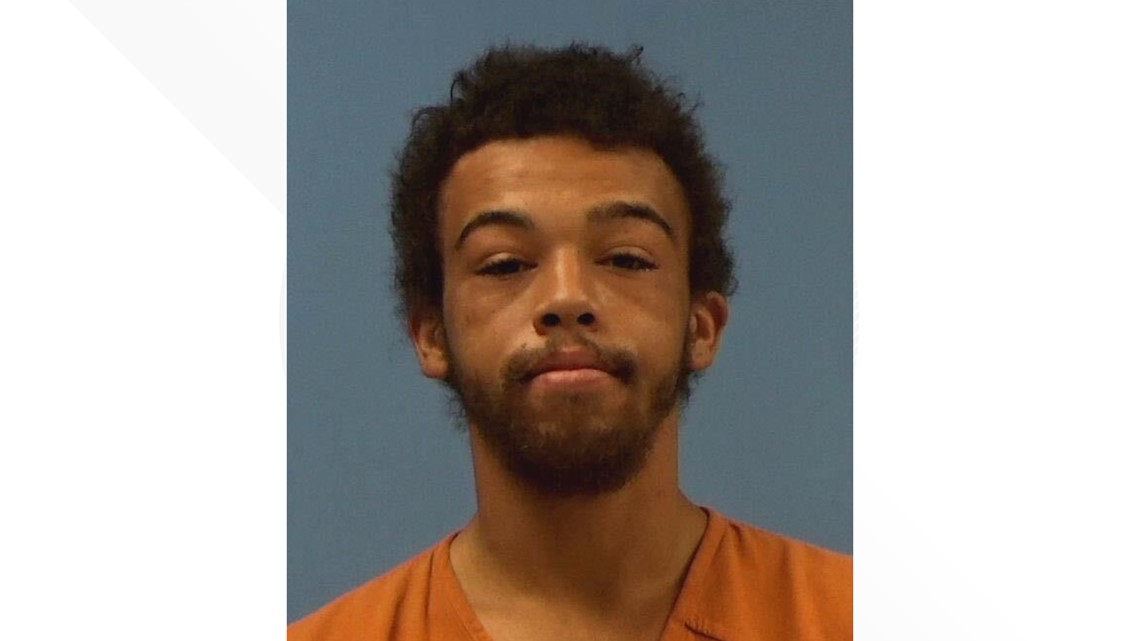 The 100 Club of Central Texas has activated its Critically Injured Fund in response to the third officer. Donations and messages of support can be sent to the club's office located at 3200 Steck Avenue, Suite 240, Austin, Texas, 78757. You can also donate online at www.100clubcentex.com or by phone at 512-345-3200.
A GoFundMe campaign has also been set up benefiting the Cedar Park Citizens Police Academy Alumni Association, a 501(c)3 organization which will disburse the funds to directly support the wounded officers and their families.
Harmon said the incident started after the suspect's mother made the initial call to police, saying her son had kicked in a door and was being aggressive. Responding officers were met with gunfire once they entered the house, striking three of them. They returned fire, exited the home and were able to get help.
Police said the subject was barricaded inside with his mother, a juvenile and one other person of an unknown age.
Negotiators were in contact with both the suspect and the family members during the situation. The suspect appeared to be dealing with mental health issues, according to police.
Law enforcement has responded to the same residence before, Harmon said.
Harmon confirmed the suspect had gone live on social media while barricaded inside the house. A video sent to KVUE by witnesses showed someone pleading with a man on the phone to go outside and get in the ambulance because he was bleeding.
The Texas Department of Public Safety assisted, along with officers from the Round Rock Police Department, the Williamson County Sheriff's Office, Texas Rangers, Leander Police Department and the Central Texas SWAT team.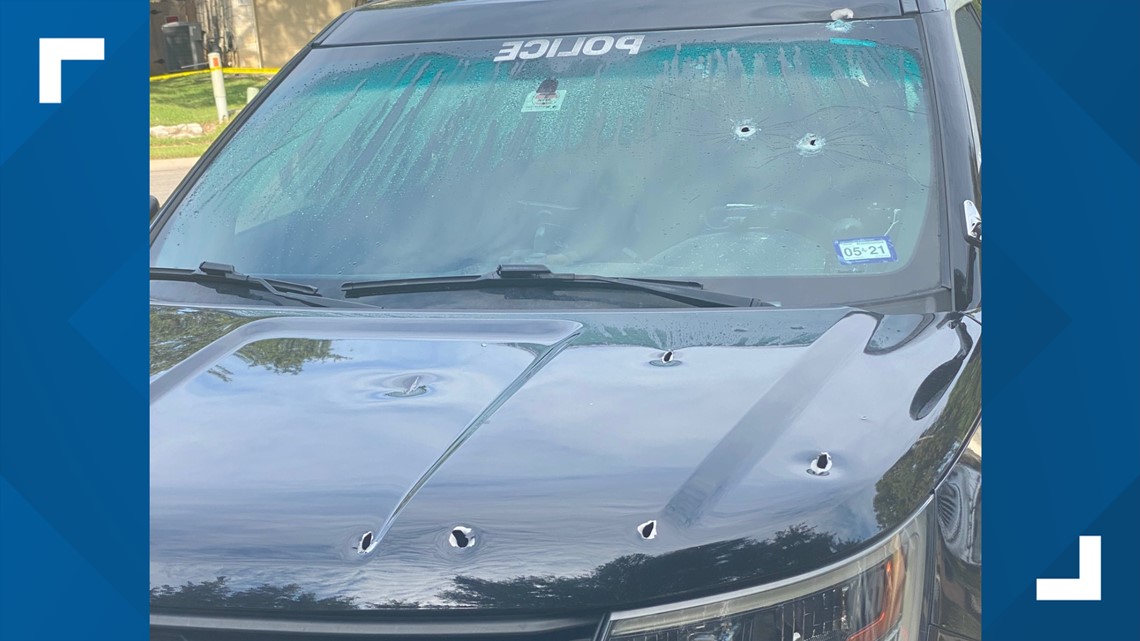 Witnesses said they heard multiple gunshots. Police said they believe up to 50 rounds may have been fired. Some residents told KVUE they got an alert to shelter in place.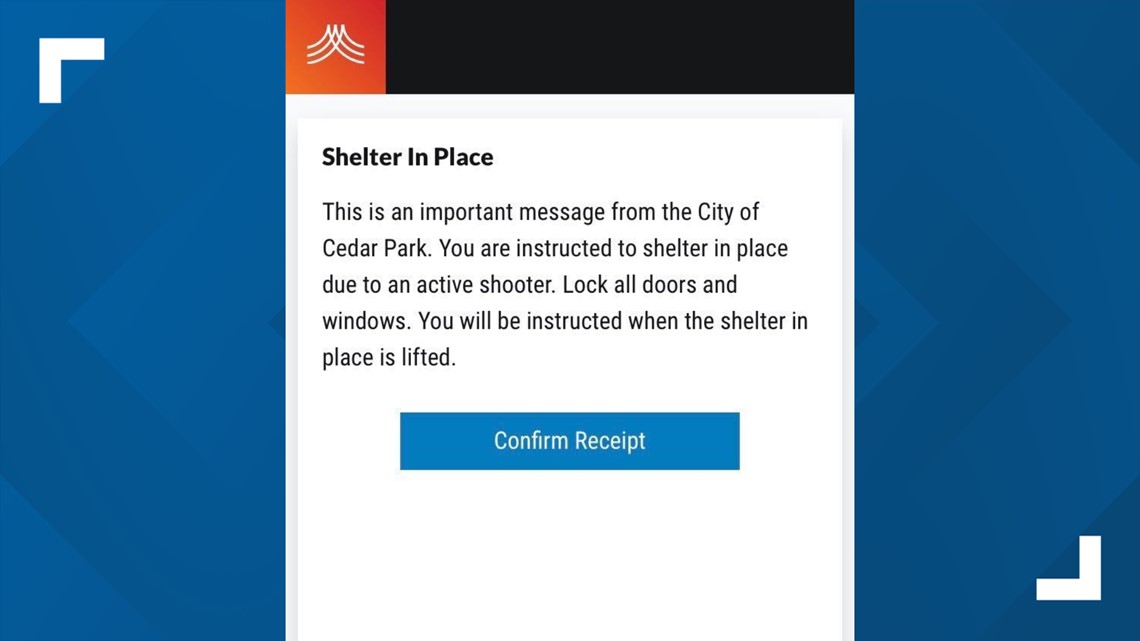 Gov. Greg Abbott released a statement on Sunday evening, saying "our hearts are with the police officers who were injured while protecting the Cedar Park community this afternoon."
"We must never take for granted the service and sacrifice of our law enforcement officers, and the State of Texas stands ready to provide the support and resources needed to bring justice to those involved," said Abbott. "I ask that all Texans join Cecilia and me in prayer for these officers, and for the safety of all law enforcement officers across the state."
Taylor was taken to a local hospital for examination. He will then be transported to the Williamson County Jail. He has been charged with aggravated assault with a deadly weapon on a public servant and three counts of aggravated kidnapping.
The Texas Rangers will be the lead investigating agency, along with assistance from the Cedar Park Criminal Investigations Division. An internal investigation is also underway per department policy, and each officer has been placed on paid administrative leave.
On Monday, Cedar Park Mayor Corbin Van Arsdale said incidents like this are part of the reason why he intends to increase the police budget next year.
"This is my seventh budget, either as a councilor or a mayor. We have always added funding to the police department, every single budget, and that this year will be no exception," Van Arsdale said.