GEORGETOWN, Texas -- More than 16 years after a 19-year-old woman disappeared in Georgetown, authorities have found a car which they hope will help finally unlock the mystery behind her disappearance, KVUE and Austin American-Statesman reporter Tony Plohetski has learned.
Sources told Plohetski this is a major development in the case because, at the time of her 2002 disappearance, witnesses described seeing a white Pontiac Trans Am or Camero in the area surrounding her home.
At a press conference, Williamson County Sheriff Robert Chody called the car -- found in the Dallas-area after a tip forwarded to the newly-founded cold case team -- a "significant piece of evidence" that could "make or break the case."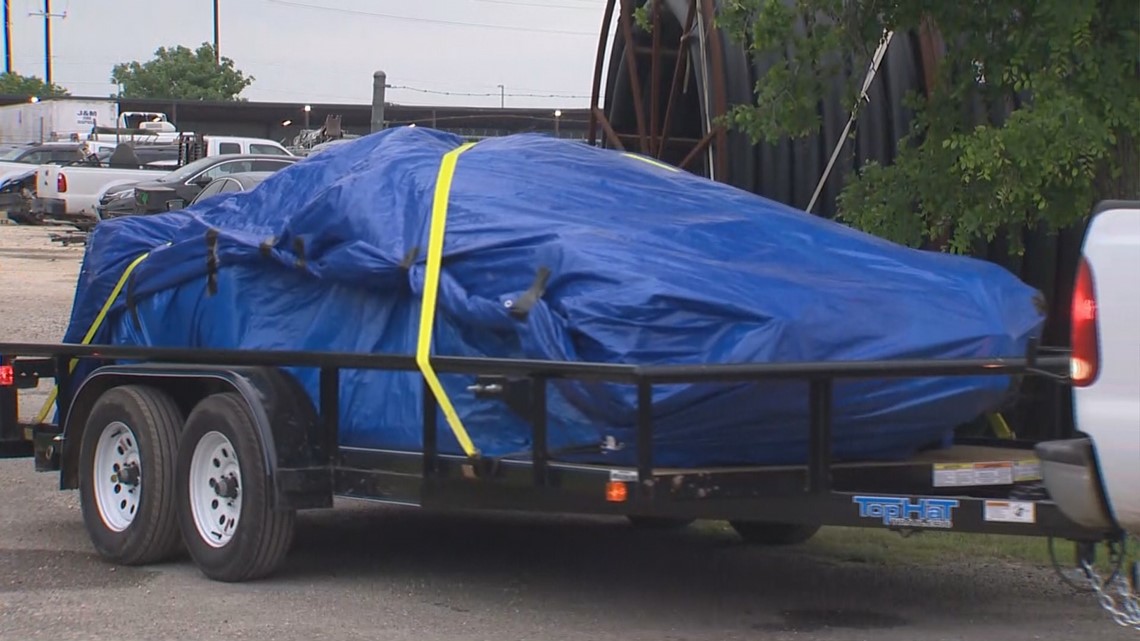 Sheriff Chody said the Pontiac Trans Am is unique because it is tied to three to four people of interest in the investigation.
Currently, the car is in Williamson County where FBI experts will analyze it to see if it holds any forensic evidence in this case, including DNA.
Sheriff Chody said he was told by DNA experts that the car is "not a dead end," and it's possible that 16-year-old evidence could be extracted from the vehicle. However, the car isn't the only piece of evidence investigators are examining. Chody said they're working multiple leads to figure out the story behind Rachel Cooke's disappearance. Williamson County District Attorney Shawn Dick said the car is the most tangible piece of evidence investigators have on hand at this time.
Rachel Cooke's mother, Janet Cooke, told reporters at a news briefing that she's elated about the update in the investigation.
"If there's something with this car, I can't get near it. It's frustrating, yes, because I want to go peek and look, but I'm not going to blow it -- okay. I'm not going to be the one to blow it," she said.
Janet Cooke added that her daughter's investigation is in good hands with the Williamson County Sheriff's Office, especially after Robert Chody became sheriff. She said the FBI has been more involved in the case now than in the past.
"I'm sure they're going to search every molecule of that vehicle, and hopefully somewhere in that vehicle is something they can use," she said.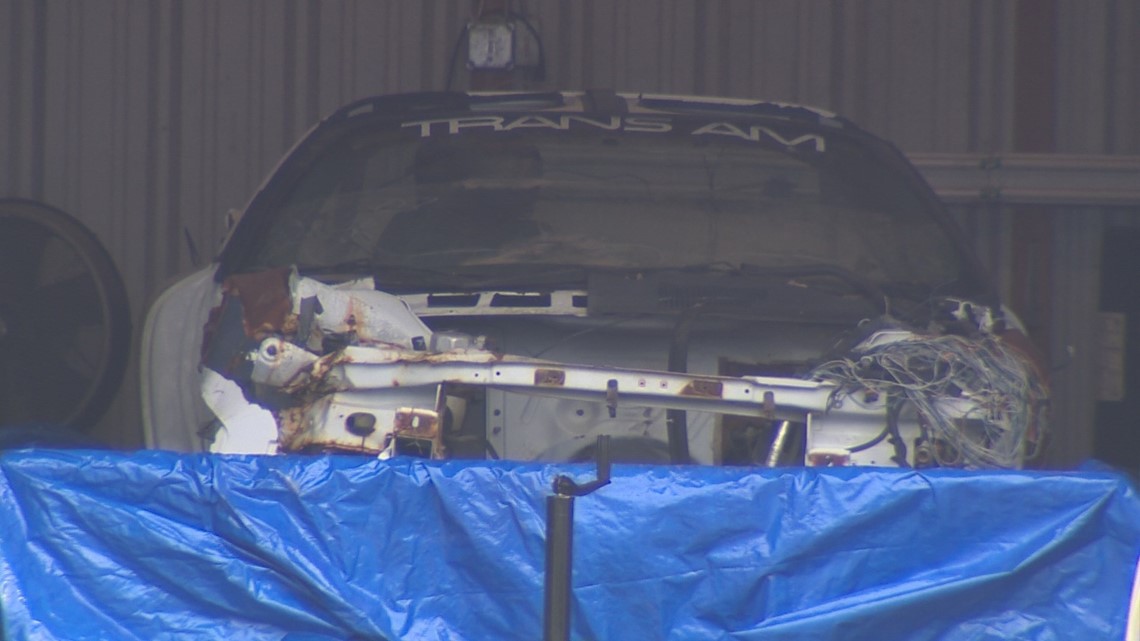 However, over the years, Janet Cooke said she's "learned to keep things in perspective."
"I'm here for the long run. I'm not going away. If it's nothing then it's nothing. We go to the next," she said. "That's just what we do. We keep on keepin' on guys."
While concluding his statement, Sheriff Chody addressed the people allegedly responsible for Cooke's disappearance.
"We will continue to work hard on this case. Our goal is to bring Rachel home. As the sheriff of Williamson County, we will not stop looking for Rachel. I think it's obvious from the hard work of all those involved, demonstrating what we've done, that we mean business," Chody said.
Rachel Cooke was a college student who was home for the holidays when she went for a run on Jan. 10, 2002. She was never seen again. Over the years the case has frustrated investigators, who have chased numerous clues and tips, only to be left empty-handed.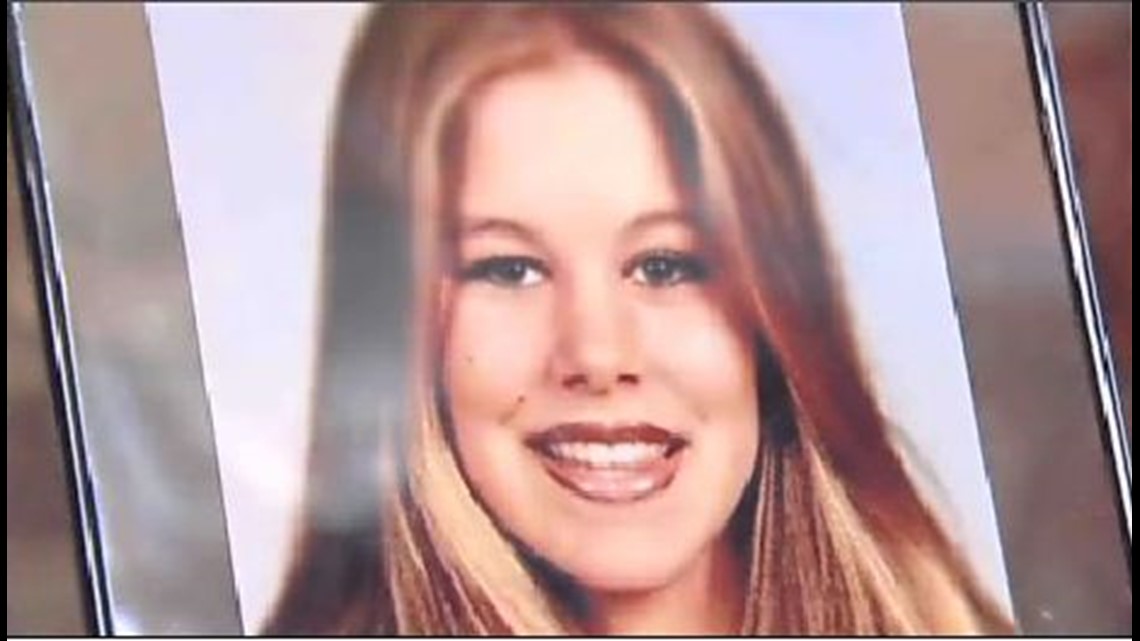 In 2017, Sheriff Robert Chody created a new cold case unit that has been working this case and about 10 other unsolved crimes. The car's discovery is a result of their efforts, Plohetski has been told.
In June, sheriff's officials and FBI agents spent several hours digging near the San Gabriel River after authorities received a tip that human remains might be found there. They called off the search hours later after they couldn't find anything. Chody said at the time that Rachel Cooke's name was brought up by the tipster.
The Sheriff's Office and FBI are offering a $100,000 reward for information that leads to Rachel Cooke's whereabouts.
Anyone can submit a tip for the investigation by calling 1-800-225-5324 or online by CLICKING HERE.