AUSTIN — Austin's popular graffiti park has officially closed at its current location, but people can still see it in a different perspective.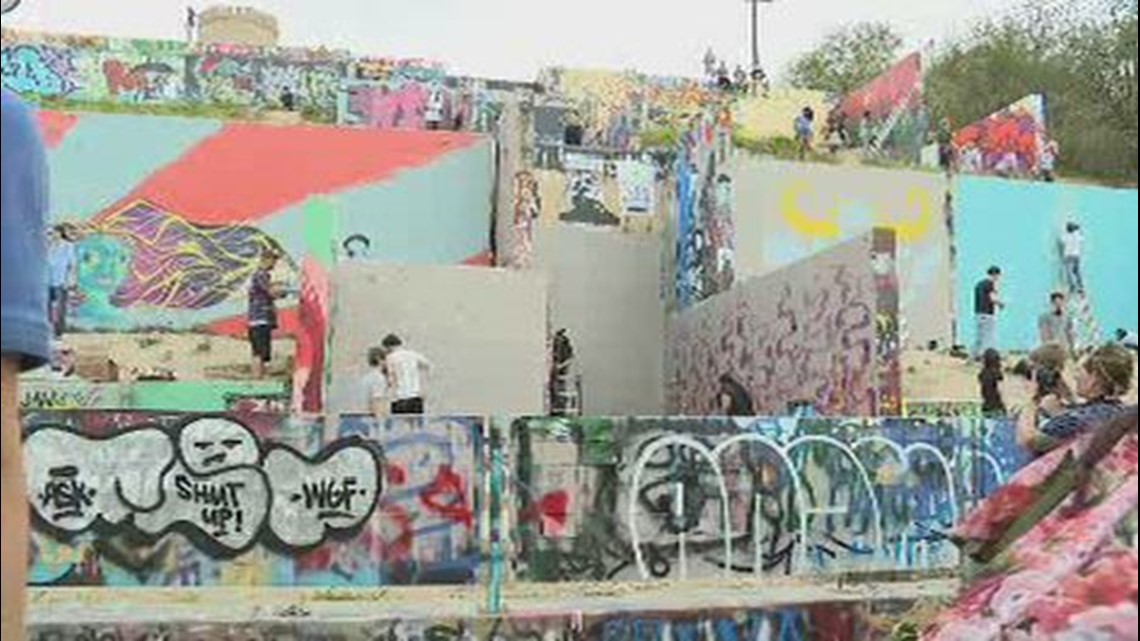 Wednesday was the last chance for visitors to check out the HOPE Outdoor Gallery at its current location at 1101 Baylor Street.
SubVRsive, an Austin media house, turned the gallery into a virtual reality.
"What we're trying to do is preserve this piece of history, this moment in time so people can see it as they way it used to be," Ian Villamin, Vice President of Interactive Development at SubVRsive, said.
The park is expected to reopen near the Austin airport in the summer of 2019. The new location at Carson Creek Ranch will feature a bigger installation for people to check out.