AUSTIN, Texas — An Austin woman is warning drivers after a rock was thrown at her windshield on Thursday morning.
Mandi Seiler said she was on the way to the doctor when she turned right on to Waters Park Road to get onto the MoPac service road and saw a man in his late 20s staring at her on the sidewalk.
"He looked right at me and was quite angry in the expression of his face before he hurled it," said Seiler.
She said he then threw a huge rock at her windshield and it slid down and hit the hood of her SUV. She said both the windshield and the hood will have to be replaced, which is almost $2,000 in damage.
"Fortunately the windshield didn't shatter. It was startling, to say the least, but I just continued to my doctor appointment," said Seiler.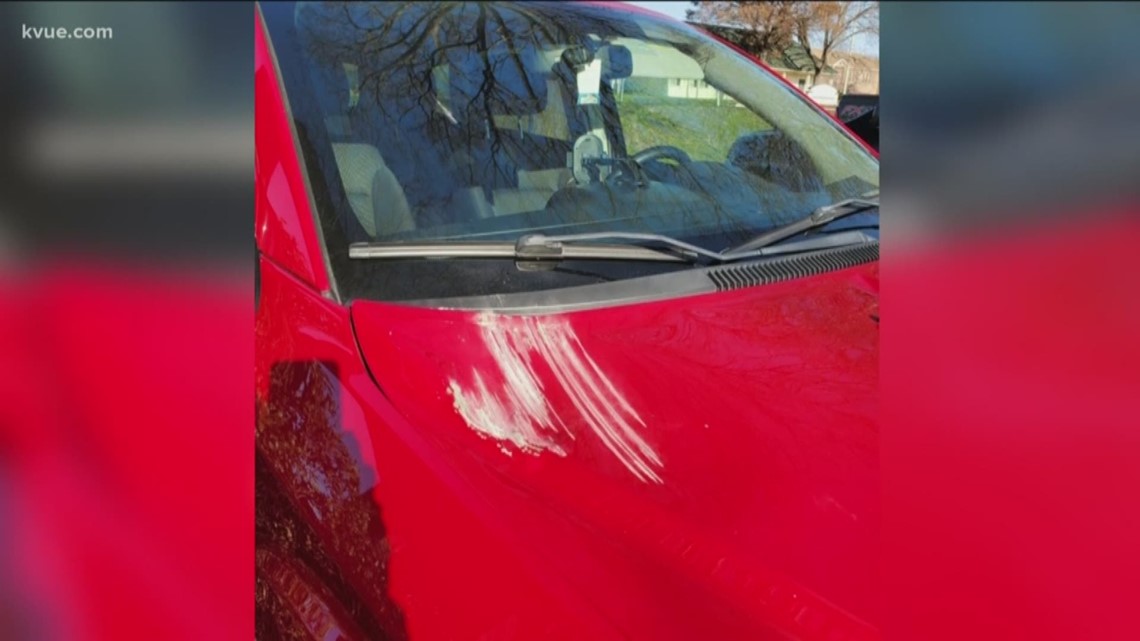 After calling Austin police, she learned this was not an isolated incident. Police said on Wednesday they responded to calls of someone throwing rocks at the Capital Metro MetroRail, which is just feet away from where she was attacked.
Despite this incident, Seiler said she will continue to use that route.
"I wouldn't change my route. I would be more aware and not drive in the lane closest to the sidewalk," explained Seiler.
Police said they are still searching for the suspect.