AUSTIN, Texas — Austin police now have another tool to help save lives.
In 2019, EMS received reports of at least 323 overdoses in Travis County. Medics respond to an average of one or two overdose calls every day.
TONI co-founder Mark Kinzly has worked to get more NARCAN on streets since 2013. His organization, through grant funding, has been able to provide nearly 45,000 units of NARCAN to police departments in more than 180 Texas cities.
"I personally am someone who has been rescued by this medication a number of occasions," Kinzly said. "It saved my life. I wouldn't be here."
Kinzly, who struggled with addiction for years, was brought back to life four times by NARCAN.
The drug is something APD Lt. Doug Rice has been trying to get for all officers in the department for months.
"Ultimately, the goal is to outfit every single officer in the department with a unit of NARCAN," Rice said.
He estimated that would have cost the department more than $250,000 – something that wasn't planned for in the budget, and something that might not be as high of a priority, considering EMS has NARCAN and Texas continues to have a low rate of opioid overdose deaths as compared to other states.
"We're in the process of getting it. It's just going to take a little bit of time, unfortunately," Rice told KVUE Tuesday.
That's when KVUE connected him with Kinzly, who had enough NARCAN through his organization to deliver to the police department within an hour on Tuesday – 1,800 units, for free.
"This is a huge step in the right direction for officers' safety and public safety as it relates to opioid overdoses," Rice said after the delivery. "We have to take some internal steps, make sure that we provide the officers with some training, make sure that we've got procedures in place and how to track usage, you know, how to track and provide replacements if NARCAN is used."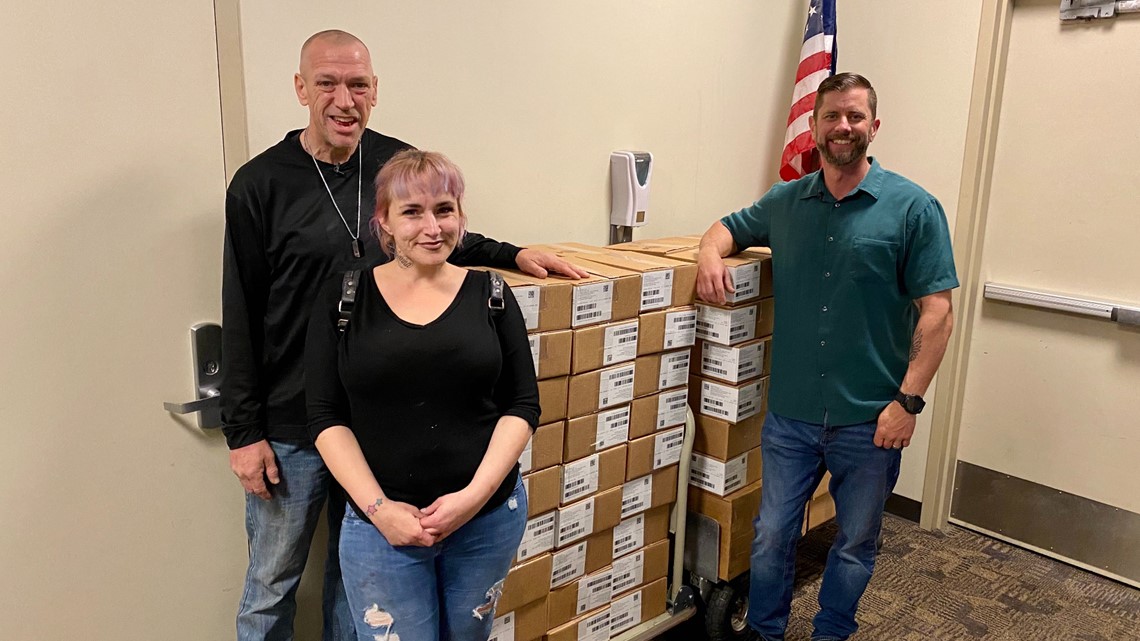 An ATCEMS representative told KVUE more NARCAN on the streets means more lives saved.
In Cedar Park, NARCAN has saved more than a dozen lives since 2017 when it became available to officers.
"It's an extremely important thing to have and the preservation of life, that's what being a first responder is all about," Cedar Park Investigator Justin Coleman said. "Being able to have that additional tool in our tool belt to use it to save people, that's – I mean, there's nothing better than that."
Now, Kinsly said he hopes his organization can supply and resupply the departments that end up using the NARCAN or, if it gets to the point of expiration, that TONI can replenish the supply.
"I'm grateful that they'll have this medication to administer if need be. You know, you hope they never do, but you're grateful if they have an event that they have it on hand," Kinzly said.
The department still has to figure out what to do with all the NARCAN and how to roll it out – but Rice said there's already a training video ready, which was used to train the Organized Crime Unit.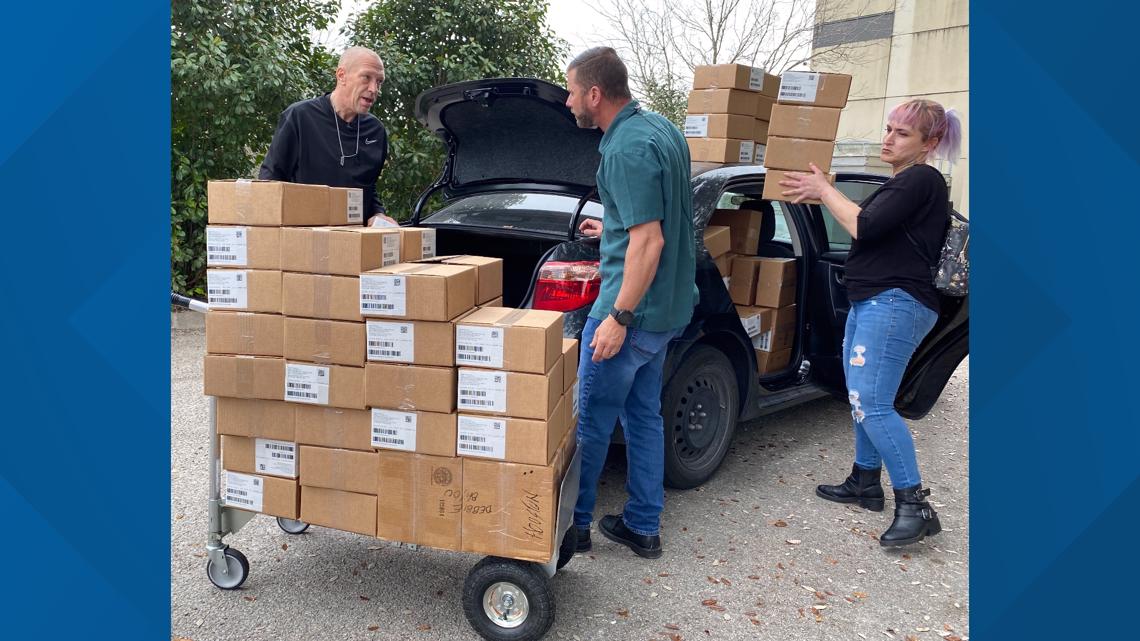 APD released the following statement:
The Austin Police Department's top priority is to keep the public safe. A NARCAN donation was recently made to the department. While APD is not mandated under federal law or any state mandate to carry NARCAN, officers working in the Organized Crime Division who work on cases involving large amounts of narcotics are equipped with NARCAN. They are trained to administer the drug to opioid users in crisis, and also to self-administer if necessary. Within the City of Austin, we do not encounter a large number of opioid-related overdoses as compared to those occurring in other jurisdictions. According to National Institute on Drug Abuse, Texas continues to have one of the lowest rates of drug overdose deaths involving opioids. We are fortunate that our partners at Austin-Travis County EMS respond to opioid overdose calls alongside APD officers, and are also equipped and trained to administer the life-saving drug.
KVUE also reached out to Mayor Steve Adler's office for a statement and received the following:
"Safety is a key priority for everyone in this City. The council voted to support efforts to address opioid use in 2018 and has directed the City to review new and upcoming opportunities for federal or state discussions and funding. Our first responders save lives every day, are highly trained to address related incidents, and both our police department and our Austin-Travis County Emergency Medical Service professionals are equipped to manage situations as they arise."
In 2015, Texas Senate Bill 1462 expanded access to Narcan for everyone in Texas, including emergency services personnel. In 2017, Texas Attorney General Ken Paxton issued an opinion, authorizing law enforcement agencies to use the life-saving drug.
In 2018, the Austin City Council passed a resolution directing the city manager to "evaluate critical needs as early as possible" and recommended looking at solutions including Naloxone [Narcan] kits. Then in January 2019, the White House Office of National Drug Control Policy recommended that all law enforcement in the United States be equipped with NARCAN.