Sometimes the winds of change happen in an instant. Just ask Carson.
"It's shocking to be in the middle of it," said Carson. "I saw a lot of violent destruction. The houses are all torn up. The RVs were destroyed, storage buildings, anything that was metal they're almost all gone."
Carson has visited Rockport hundreds of times over 40 years.
"I've seen tornadoes do damage there and Hurricane Claudette tore up a lot of piers. This is everything, everywhere," he said.
Going back this week he found much of it unrecognizable.
"It's one thing to be surrounded in every direction by twisted trees and flattened houses and things everywhere. And the things are in the wrong place. There's a car over there in a field and there's someone's air conditioning sitting in the street. There's a refrigerator hanging off of a pole," he said.
Nearly 11,000 people call Rockport home, but hundreds of others, like Carson, consider it a home away from home.
"The travel trailers are all damaged. They're rolled over. In one spot the travel trailers are shredded you wouldn't even know they were travel trailers unless you knew that's what they were before," he said.
Carson took pictures and video on his trip back this week to assess his family's vacation home. He was shocked by the randomness of the damage.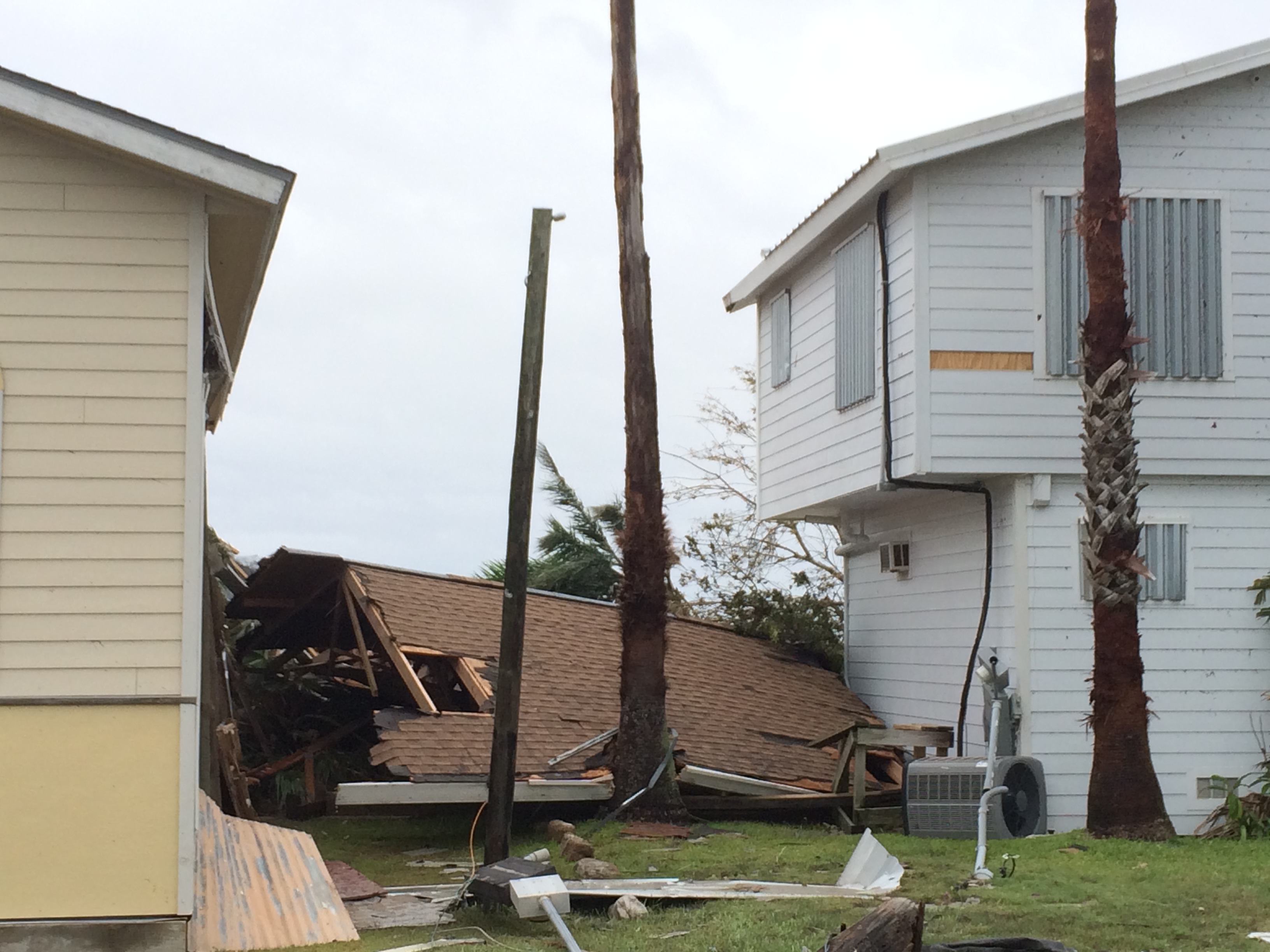 "You'll have one house in fine shape a few shingles missing, the house next to it is gone," he said.
His family's home weathered Harvey pretty well. His neighbor's not so much, their roof now sits in his yard.
"What happened to me is not near as bad as what happened next door," he said.
If Harvey has taught us anything it's that perspective can remind you of your purpose.
"You really have to look at the thousands of people in Houston that are way worse off than what we're looking at personally. I absolutely count my blessings," said Carson.
Rockport is surrounded by water on three sides so the devastation is far reaching. The power remains out there, Carson saw lines of crews making their way into the area to help with the recovery. And HEB is on the ground there now serving meals to those families trying to recover.