AUSTIN — As summer break for thousands of Austin students comes to a close, Monday is the start of an exciting, brand new school year with Austin Independent School District.
Brothers Morgan and Dean Pelaez are students at Becker Elementary. Morgan will be entering fourth grade and Dean will be going into second. They shared what they're looking forward to most about the school year, as well as what they're not too thrilled about.
"I was excited to see my friends, and no because I don't like homework," said Morgan.
"Does lunch or recess count?" asked Dean. "I've been excited about almost everything .. Except that Mr. Richards is known for the most homework."
In the weeks leading up to the big first day back, behind school doors, faculty has been keeping busy making sure everything is ready for students when they enter the hallways.
AISD's superintendent shared one of his favorite days of the school year is the first day back. He said he especially loves getting to meet with parents and students parents and first-time students.
PHOTOS: Austin ISD students kick off 2018-19 school year
PHOTOS: Austin area students kick off 2018-19 school year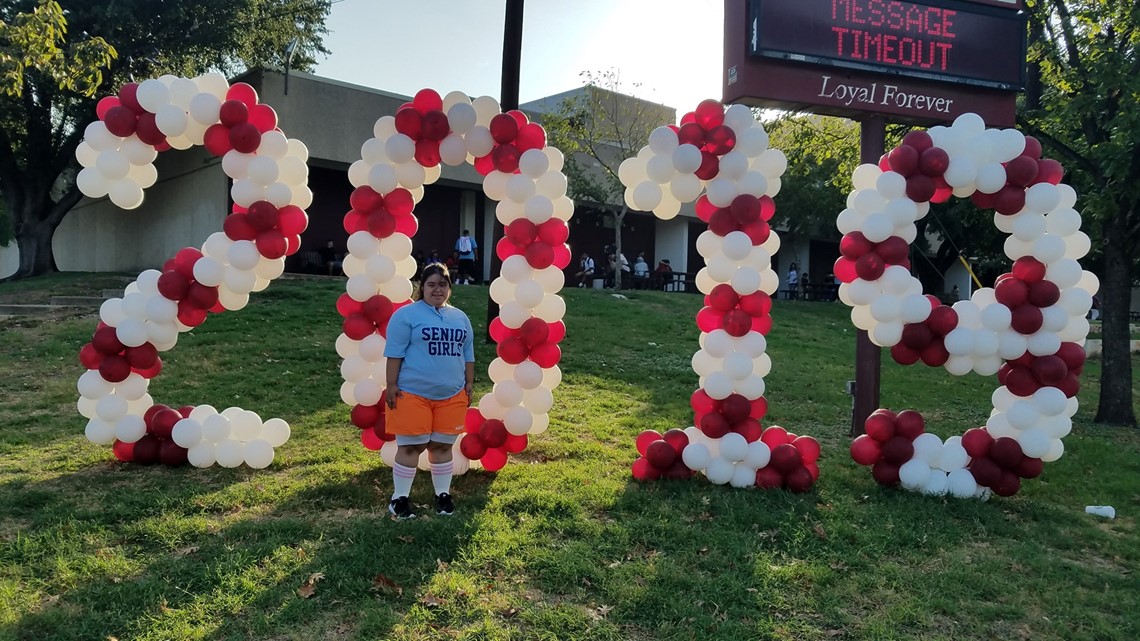 "It's always great. There's lots of excitement getting ready for the first day of school right now we're making sure all of our schools are ready. Students are meeting their teachers, dropping off their supplies. That's always exciting," said Dr. Paul Cruz, Austin superintendent. "It's really fun to see new students, Pre-K students, kindergarten students and first-time students. That's always a nice experience getting to know them and talk to them more."
RELATED:
Stop for red lights on school buses, slow down for school zones, TxDOT reminds
Austin Police Department shares back-to-school safety tips, announces new initiative
A-F grades for Texas school districts are out. Find out where your district stands
Central Texas school districts working to improve TEA rating
Cruz shared that he and district leaders were busy over the summer implementing changes and updates across all campuses ahead of the new school year. Those changes include continued construction and renovations at some of the older campuses in the district, improved school safety measures, the addition of flexible workspaces (some of which will be outdoors), the addition of a dinner option to some AISD schools for students who have extra curricular activities as well as a continued emphasis on literacy.
One of the biggest pieces of advice Dr. Cruz has for parents this new school year? To maintain communication with them about school, whether they're Pre-schoolers or seniors.
"I think it's important as families as parents when your children come home, ask them questions. What's something that happened today that was really funny? What's something that happened today that was really new? Who did you meet today? What was a great learning opportunity? It's really important that as family members we ask questions so that we can have a conversation with our children," Cruz said.
Across AISD there are 130 campuses with roughly around 12,000 employees and 82,000 students. Of those students, an estimated 22,000 ride the bus. Dr. Cruz and the AISD police department want to make sure drivers are being mindful of buses and school zones. On Monday morning, he'll serve as a crossing guard at Becker Elementary School to make sure students are safely crossing the street.
Chief Ashley Gonzalez of AISD Police shared his department will be out in full force monitoring safety outside and inside the school.
"We're going to be monitoring the presence of everybody in the schools," Gonzalez said. "There's going to be higher accountability, so everybody is going to be monitored and checked. Whether it's a visitor, a contractor, we want to know who's coming in and out of the building. We want to make sure they're there for the right reason."