AUSTIN, Texas — Ahead of Earth Day this Saturday, Austin Energy wants to help residents save money by going electric with their transportation in the form of electric bikes, scooters, mopeds and motorcycles.
Just this year, Austin Energy has increased rebates for E-ride vehicles. That means Austinites can save even more money on transportation and maintenance costs, making going electric an option to consider.
Over the last 10 years, Austin Energy has been providing E-bike rebates to residents.
Because of an increase in usage, especially during the pandemic, the energy company wanted to address the demand and support people of all income levels by doubling their rebates.
Going electric helps reduce air pollutants compared to gas-powered cars and allows users to have a convenient and reliable option to get to and from home, work or other short commutes.
Buyers can get an electric ride by purchasing from a local business that falls under one of Austin Energy's approved vendors, and receive a $600 rebate per individual.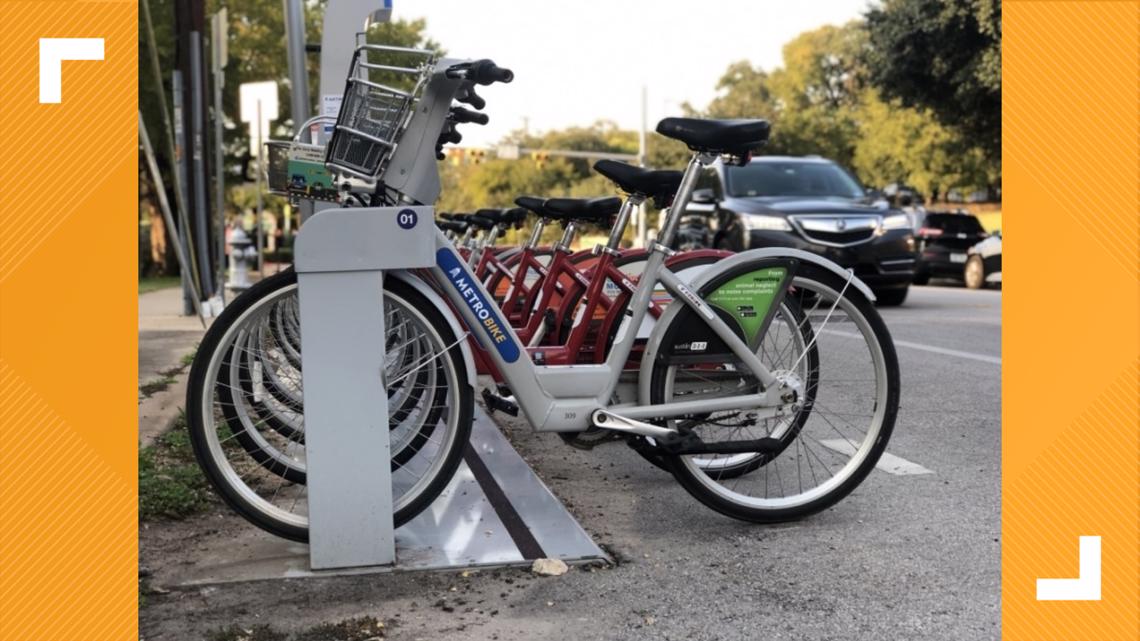 City officials say this program is a great way to spotlight Earth Day because "e-mobility" programs like Austin's help contribute to the growing ecosystem of electric transportation. This is a crucial part of the City's goal to reduce greenhouse gas emissions to net zero by 2040.
"We have a special outreach program with our customer assistance program, folks who are limited income, who might be having a hard time making the bills meet, but could really benefit from electric bikes but have not been able to get into them. We've provided a rebate for those eligible to $1,300 per bike to really help folks get them to these electric bikes to provide that new daily transportation," said Amy Atchley, a product development coordinator with Austin Energy.
Customers who are part of the City of Austin Utilities Customer Assistance Program may qualify for a $1,300 rebate for an e-vehicle purchase. Each eligible household can have up to three rebates each fiscal year.
Qualifying bikes must be new and purchased from Austin Energy's approved dealership list.
Officials with Austin Energy say their "eBikes are for EVeryone" initiative offers free helmets, hands-on education and safety training around e-mobility. The energy provider also conducts tours of the City.
"When we're having more of these bike safety lanes in place and also lanes around the trails and such, people are really starting to consider this as new mobility. It really helps not only just kind of get outside and get physical activity, even with an electric bike, but it also helps people not have to sit around in congestion," Atchley said.
Smart Cities Connect recognized the utility's "eBikes are for EVeryone" initiative with a Smart 50 Award. The award recognizes global smart city projects, focusing on innovative and influential work.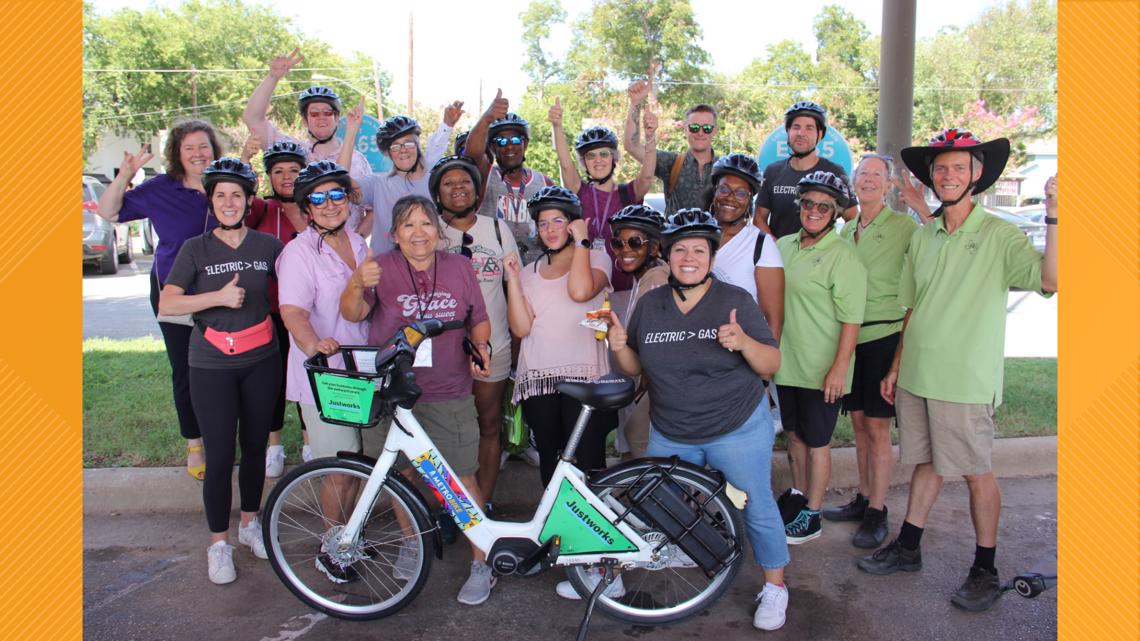 "We do things like adventure tours where we're taking people to the connection points, high connection points for bus travel, public transit, taking them to the grocery store, travel to the libraries and just showing people really real-world use case for them on these electric bikes," Atchley said.
In order to receive rebates, residents must be an Austin Energy customer and have purchased electric two or three-wheel bikes, scooters, motorcycles, mopeds or Segways.
An incentive application must be submitted within 60 days of an E-ride vehicle purchase. The entire purchase receipt must be visible and show a fully paid status.