An Austin family is suing a local Goddard School daycare after their baby suffered severe burns on both of his hands.
According to the child's mother, Jenny McGivney, 11-month-old Aiden had just started walking in October when she got a phone call from the daycare stating he had burned his hands on a door.
The door at The Goddard School, located on FM 620 in West Travis County, lead from the playground outside to the inside of the building.
"They said (Aiden) had touched something hot on a door, either a metal door or a metal plate on the door and that he had burnt his finger," describes McGivney. "I asked if he was okay and they said he was fine, no rush to come."
When McGivney arrived, however, she said she found her son screaming at the top of his lungs while holding out both of his hands, which had large yellow blisters already forming.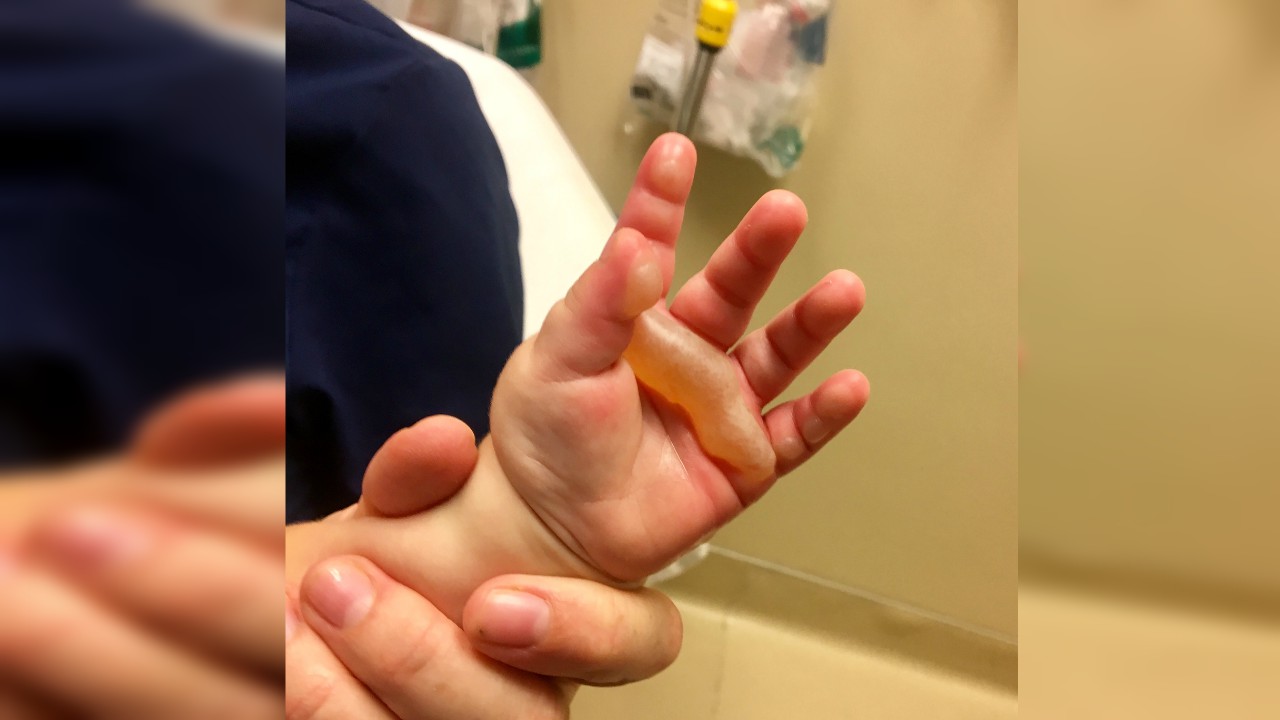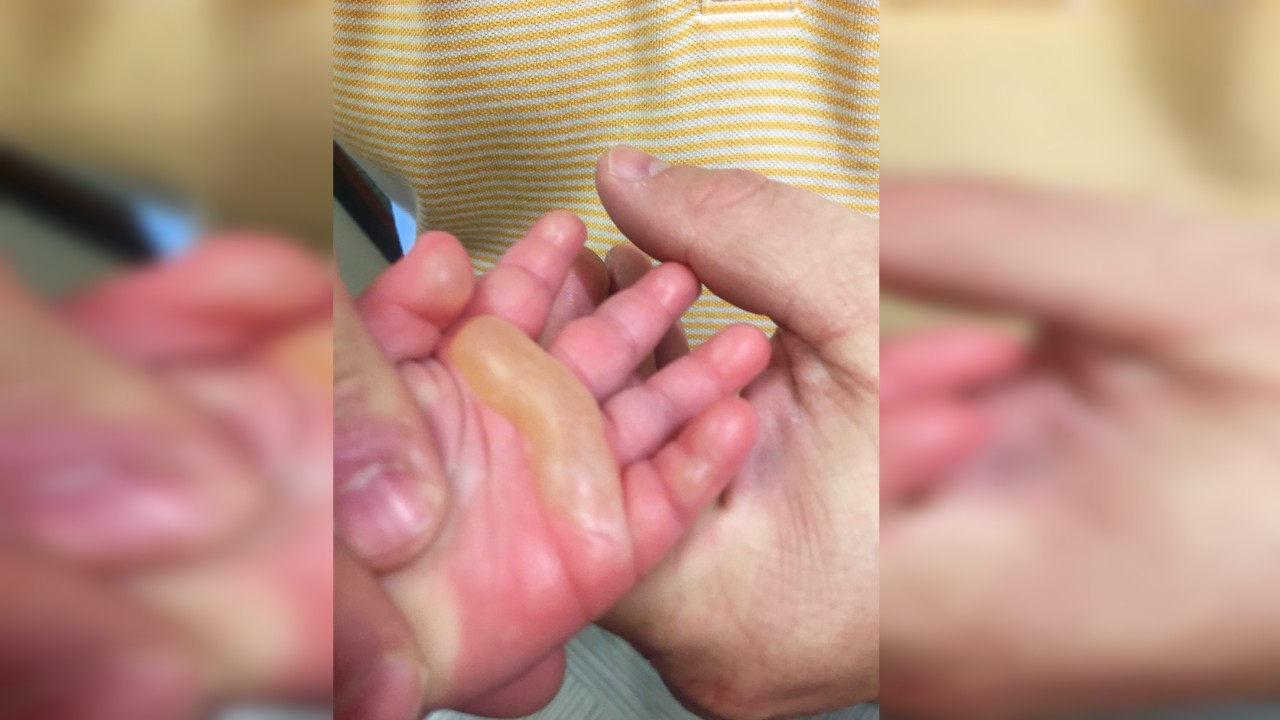 "I couldn't believe it," said McGivney. "I couldn't believe what I saw. He was losing it."
McGivney rushed her son to a pediatrician next door to the daycare, who told her that she needed to take Aiden to a hospital immediately.
Once they arrived at the hospital in Round Rock, the doctor took one look at Aiden's hands and called the burn hospital in San Antonio, according to McGivney.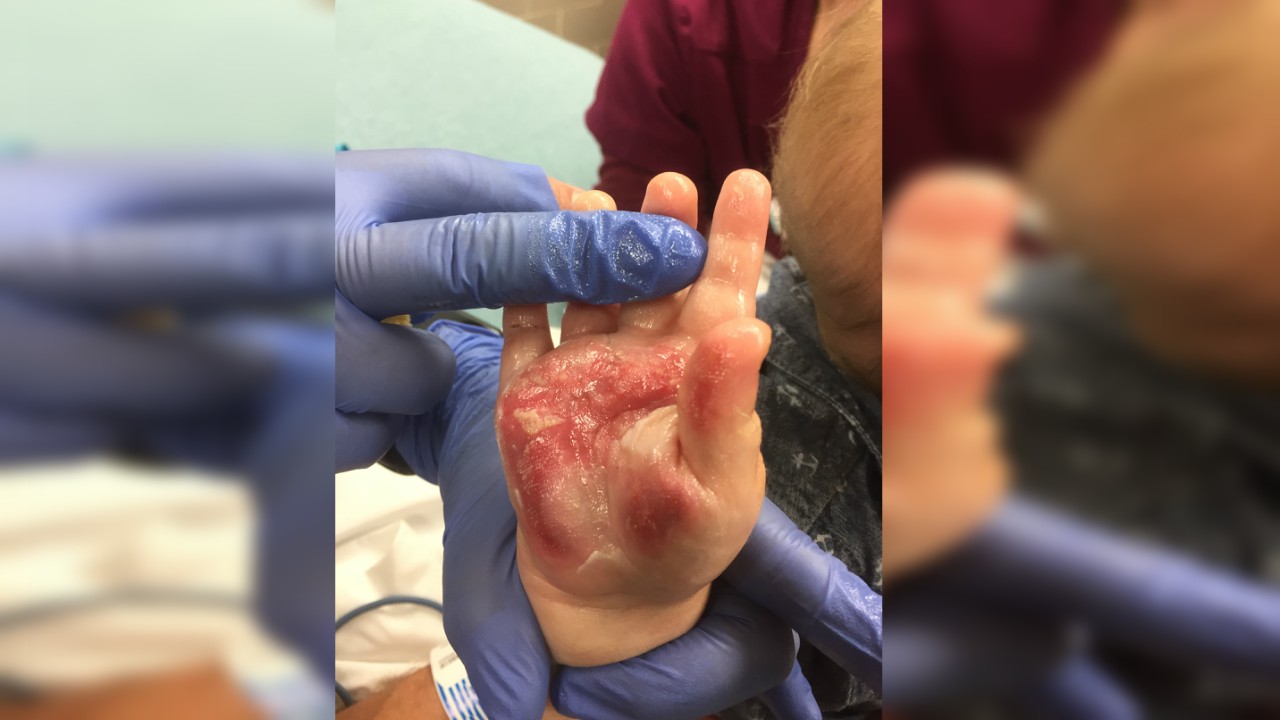 Aiden was rushed to the burn hospital in San Antonio in an ambulance, where he and his mother spent the night. The 11-month-old underwent surgery on his hands.
Aiden's family shared a photo of him laying in a hospital bed under anesthesia with gauze covering his hands.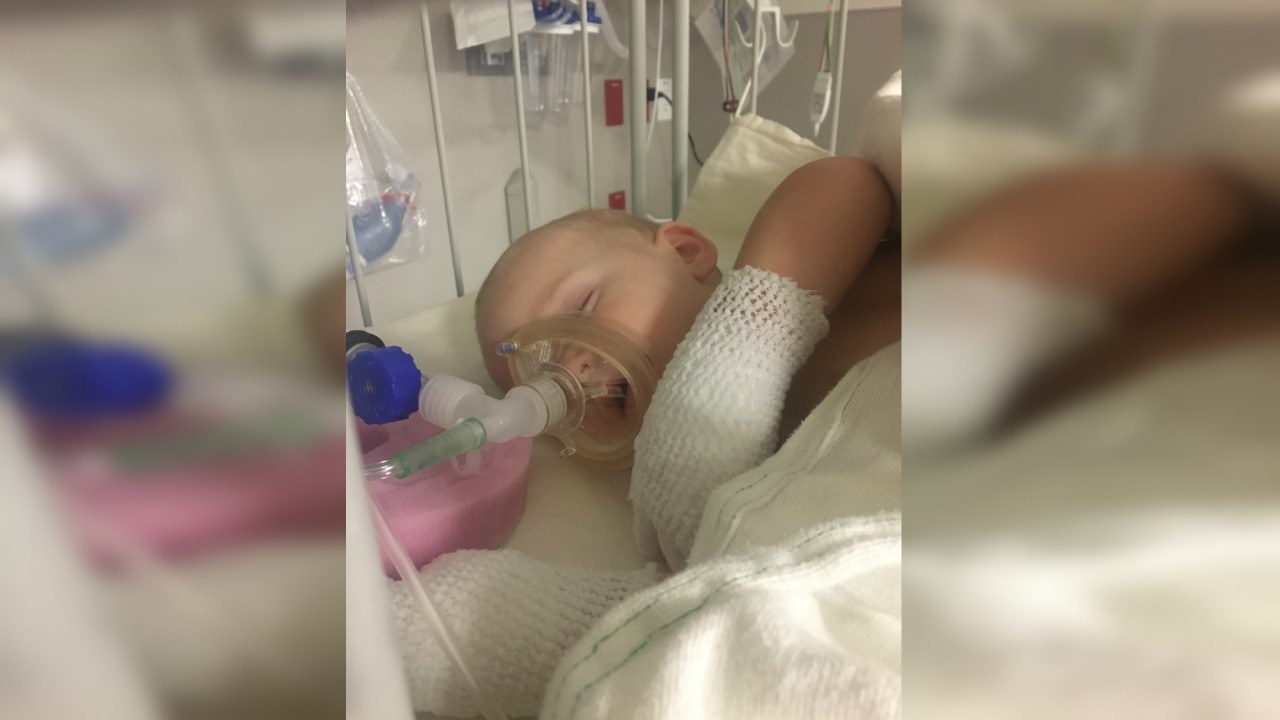 "When they put him under, that's...that was the hardest part," McGivney said.
Aiden has undergone multiple procedures over the past several months and will have to wear protective gloves for up to a year while his hands heal. Aiden's injuries have slowed his eating development and caused him a lot of pain, McGivney said.
The family sued that Goddard School for damages.
The Travis County Sheriff's Office opened an investigation and Child Protective Services representatives tested the door at the school.
According to the CPS report, The Goddard School must address the door to protect children in the future.
Sean Breen, a lawyer representing the McGivney family, said "you basically have a skillet on hinges, it's horrible. It could be 190 degrees," while describing the door.
"It was cool that day. It was 75 degrees. How did the door get that hot? What were the teachers doing and why didn't they call for help," asked McGivney.
WARNING GRAPHIC PHOTOS: Austin daycare sued after baby severely burns both hands
According the lawsuit's discovery process, The Goddard School owner told Breen's staff they currently have teachers test the doors each time they are outside to make sure the doors aren't too hot.
The documents also stated staff members have tried to use laminated posters to cover the doors on the outside but they keep falling off, so they're working on another solution.
KVUE reached out to the owner of The Goddard School on FM 620 for comment and did not hear back.