AUSTIN — Two people are vying to represent District 8 on the Austin City Council.
KVUE sent a list of questions to each candidate. Here's what they had to say.
Paige Ellis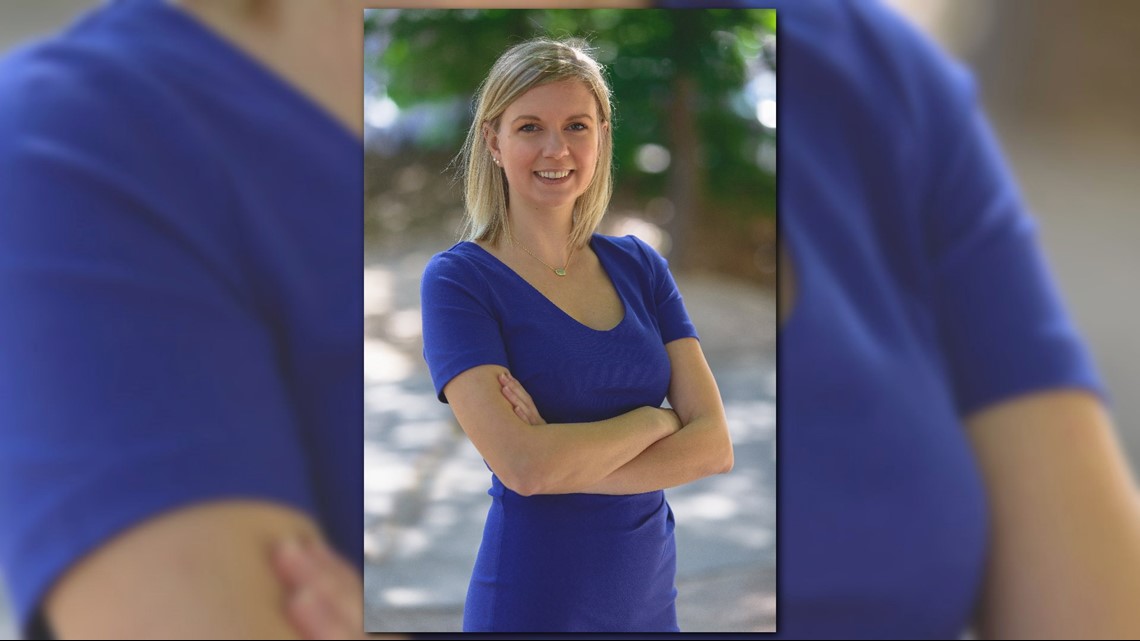 Why are you running for the Austin City Council?
I am running for Austin City Council to connect the residents of District 8 to their local government. When 10-1 was adopted, it made a promise that we would have an elected leader who is in touch with what their constituents need from Council. District 8 needs a grassroots leader, not another City Hall insider. I am a marketing and public involvement specialist for an environmental consulting firm that assists clients with transportation and housing projects. I have the skill set needed in City Hall to help our city address its traffic and affordability concerns in a way that is environmentally responsible. I am committed to being an accessible representative and promoting civic engagement. I have been a volunteer organizer for Keep Austin Beautiful and the Texas Book Festival, and I am a donor to the Barton Springs Conservancy, the Zilker Botanical Garden, The Trail Foundation, and KLRU.
What do you believe are the most pressing issues for the people in your district?
Affordability and Traffic.
What do you think is the key to addressing affordability in Austin?
The key to addressing our affordability problem is updating the 1984 land development code.Our code needs to allow for increased density along urban transit corridors, and it needs to encourage missing middle housing like duplexes and quadplexes in transition zones. Increasing the housing supply is the most important way we can stop the constant increase in housing cost.
How can Austin address its growing traffic and transportation challenges?
Austin needs more transportation options and better connectivity. In Southwest Austin, we have obvious gaps like missing sidewalks and crosswalks that are small fixes that can make a huge impact on CapMetro accessibility. We also need traffic signal technology upgrades for better light timing. 90% of District 8 commutes happen by car, and better traffic signal timing will make a huge difference for us. In my full-time work, I am involved in TxDOT, CapMetro, City of Austin, and CAMPO transportation projects. I have the experience necessary to identify the projects that will have the biggest impact for Southwest Austin and to make sure they are built in an environmentally responsible way.
For the next set of questions, please tell us if you are For or Against the following propositions and why.
Prop A: $250 million for affordable housing
Prop B: $128 million for libraries, museums and cultural centers
Prop C: $149 million for parks and recreation
Prop D: $184 million for flood mitigation, open space and water quality protection
Prop E: $16 million for health and human services
Prop F: $38 million for public safety
Prop G: $160 million for transportation infrastructure
Prop H: Amend the city charter to state the term of service and process for removal of members of the Planning Commission would be determined by ordinance.
Proposition I: Amend the city charter to make non-substantive corrections to grammar, typographical errors, capitalization, punctuation and sentence structure to the city charter and remove language that is obsolete.
Prop J: Shall a City ordinance be adopted to require both a waiting period and subsequent voter approval period, a total of up to three years, before future comprehensive revisions of the City's land development code become effective?
Against. We adopted Imagine Austin in 2012, and we need to maintain our commitment to updating the 1984 land development code in order to address the affordability crisis. This proposition is designed to interfere with our ability to do that.
Prop K: Without using the existing internal City Auditor or existing independent external auditor, shall the City Code be amended to require an efficiency study of the City's operational and fiscal performance performed by a third-party audit consultant, at an estimated cost of $1 million - $5 million?
Against. We already have in internal auditor and an external independent auditor.
Frank Ward

Candidate did not respond to our questions.